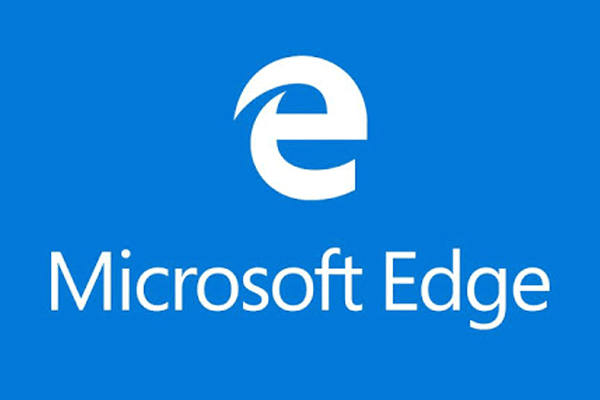 Microsoft Tests Forcing Edge on Users, Repeats History
Microsoft has a long and sometimes troubling reputation for their business practices. They've used their dominant market share in ways that have drawn the ire of their competitors, and even attracted the attention of government regulators. At one point, there was a chance that the company would be forced by legal mandate to split in two. Today, the company seems quietly poised to repeat the very same decision that brought them to the brink of disaster – and they seem to be hoping that nobody notices.
United States v. Microsoft Corporation
In May of 1998, the U.S. Justice Department filed an antitrust suit against the then-ubiquitous tech giant Microsoft Corporation. The case was a long time in the making, as other tech companies had complained for years about Microsoft's anti-competitive practices. The suit alleged a number of unfair business tactics, but essentially boiled down to one specific product: Internet Explorer.
In the early 1990s, Microsoft was the center of the technology universe. They dominated the computer and server markets and used that position to great advantage. Then, something happened. A small startup called Mosaic Communications Corporation released the first mass-market web browser, called Netscape, and the world changed. Their program helped to ignite the internet revolution, and Microsoft – much to their dismay – didn't own it.
The Empire Strikes Back
Their response was to produce their own web browser, called Internet Explorer. Unfortunately for Microsoft, nobody wanted to use it. By 1996, Netscape had a stranglehold on the internet browser market, representing 86% of all internet browser usage worldwide. That's when Microsoft made a decision that would lead directly to the previously mentioned antitrust action in 1998.
Beginning with Windows 95, Microsoft began bundling their Internet Explorer software with every copy of their flagship operating system. That immediately made their software available to approximately 90% of PC users – a feat that Netscape had yet to match. Microsoft wasn't done, however. Beginning with Windows XP, they integrated their browser directly into the operating system and made it impossible to uninstall. That was the final straw that prompted the antitrust suit (and a similar case in the EU).
The case resulted in a judge ordering that the company be divided into two separate businesses. One would be centered around the Windows operating system ecosystem, and the other would handle all other software products. On appeal, Microsoft was able to dodge that particular consequence, instead reaching a settlement that required them to provide an open API (application programming interface) that would allow competitors to produce a credible competing web browser.
New Name, Same Game
Despite the legal trouble, Microsoft's actions destroyed Netscape and made Internet Explorer the de facto standard web browser globally. That didn't make it popular, though. Internet Explorer earned a reputation for being buggy, insecure, and non-compliant with internet standards. Those weaknesses allowed rival browsers like Google Chrome and Mozilla Firefox (the spiritual successor of Netscape) to erode Internet Explorer's market share. Then, in 2015, Microsoft pulled the plug. They announced that there would be no further versions of Internet Explorer and that it would be replaced with a new web browser, dubbed "Edge".
Released along with Windows 10, the latest OS from Microsoft, Edge was supposed to turn the page on Internet Explorer's poor reputation and recapture the web browsing market for the company. To nobody's surprise, it didn't. At present, Edge has captured a paltry 4% of the global market share, trailing Chrome (59.5%), Firefox (12.5%), and yes – even Internet Explorer (12.8%). If this sounds familiar, it should. So too should Microsoft's planned response.
On March 16, 2018, buried within the "changes, improvements, and fixes" section of their Windows insider build release notes, Microsoft included the following:
"For Windows Insiders in the Skip Ahead ring, we will begin testing a change where links clicked on within the Windows Mail app will open in Microsoft Edge, which provides the best, most secure and consistent experience on Windows 10 and across your devices"
The move looks an awful lot like they're testing the waters to see how users react to gradually being forced into using the Edge browser. Only time will tell if the change becomes permanent (or expands even further), but if it does, don't be surprised to see regulators around the world start to pay attention. If Microsoft's past is prologue, we may end up seeing a fresh outbreak of the "browser wars" that dominated previous decades.
Links
Is NOW the Time to Switch to Microsoft Edge? [Video]
Video uploaded by Kevin Stratvert on January 28, 2022

<!-comments-button-->