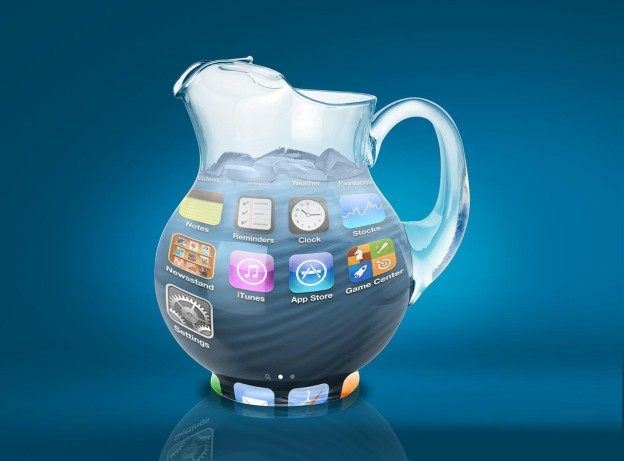 Multitasking: Switch Between Apps
It is important to understand multitasking and background activity on your Apple devices, as multitasking allows apps to perform certain tasks in the background while users use other apps or not use their iPhone, iPad or iPod touch. Multitasking doesn't slow down the performance of the foreground app or drain battery life too much. Because of this feature, users can switch quickly between apps and see updated content when they open or return to their apps.
Users can switch between apps and when they return to an app, user can pick up right where they left off. Here's how you switch quickly from one app to another:
Double-click the Home button to display recently used apps.
Swipe left or right to find the app you want use.
Tap gently the app to open it.
Allow apps to refresh in the background
Note that some apps will run for a short period of time before they're set to a suspended state. They continue to run in the background. This means they're not actively in use or taking up system resources. These settings let apps retrieve updated content or check and download updates in the background when they receive push notifications. But when you want to use that app, it'll open instantly. You can allow these apps to refresh themselves by turning on Background App Refresh. To use these settings, tap Settings > General > Background App Refresh.
Don't forget that to save battery life, when you are done using the iPod, verify that the Radio application is off, music is paused, there is no active Pedometer session (dimming the screen is another good way to extend battery life on iPod nano. To do so, go to Settings > Brightness and restore the brightness to the default, or drag the slider to the left to lower the default screen brightness).
­
See also
iGotOffer.com: the best place to sell or trade in used iPod online. Top cash guaranteed. Free quote and free shipping. BBB A+ rated business.
<!-comments-button-->