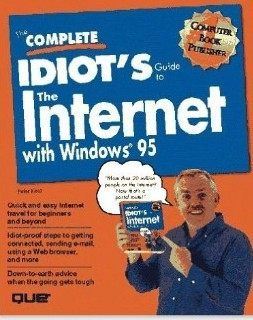 Gmail reigns supreme among email services. However, the case was not always so. For example, many years ago, different email services were available. The following text shows how people viewed email a long time ago. Apparently, the concept of sending and receiving electronic mail was even a difficult to understand concept. How different it is from today, when most people use email automatically!
The Online Postal Service
Forget licking envelopes. Here's how to zap messages to your pals.
Most people go online to talk, and since you can't hear anyone in cyberspace (not yet, anyway), the way most people "talk" is through e-mail. Short for electronic mail, e-mail is exactly what it sounds like: letters that you write, send, and read from your computer. E-mail has at least two things to recommend it: it's fast and cheap.
"Messages can be delivered within seconds, so you don't have to wait a week or two while your letter is being delivered to France and Japan or wherever," writes Peter Kent, author of The Complete Idiot's Guide to the Internet (Alpha Books, $19.95). "You don't have to worry about time zones, figuring out exactly when your friend or colleague is getting up, to make a call. Also you can respond whenever you want to." The cost is often cheaper than sending a message by mail, and it's almost always cheaper than placing a phone call.
Like regular mail, e-mail has its own protocols. "The Internet is a massive global network," Kent writes, "so you have to be very specific – sometimes even more specific than you would be in addressing a letter – in telling the Net where you where you want your message sent."
Your address is made up of two parts: your log-in name (whatever name you type in to get online) and your domain's name (where your computer is located on the Internet). These two segments are separated by an @ sign. Consider the following example: mbrobins@echonyc.com. The first part, mbrobbins, is the domain name. If you're trying to give somebody this address over the phone, you'd say M.B.Robbins at echo NYC dot com."
Commercial online services or e=mail services work slightly differently. Here's the rundown of some of the bigger ones:
Compuserve: Members are assigned numbers. Find addressee's number, then type number@compuserve.com
Prodigy: loginname@prodigy.com
America Online: loginname@aol.com
Genie: loginname@genie.geis.com
Mcimail: number@mcimail.com
Lost in Cyberspace?
An old-fashioned book may be your best bet. Here comes our favorite:
The Internet Directory. Eric Braun, Ballantine Books, 1994.

­See also:
Apple Encyclopedia: all information about company, products, electronic devices, operating systems and apps.
iGotOffer.com: the best place to sell my used iPhone online for the top price. Free quote, free shipping. BBB A+ rated business.
<!-comments-button-->