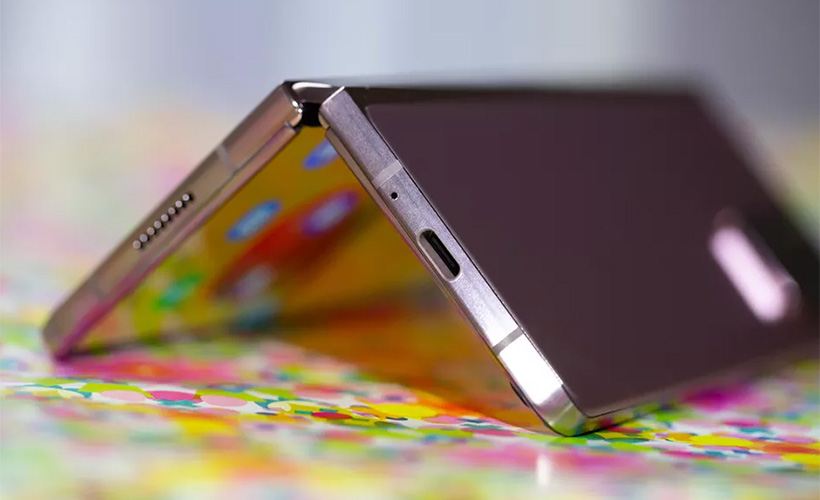 Phones unfolding or what (probably) is behind the corner for gadget lovers
Well, there is no way to keep anything hidden in the world of tech these days, is it? At least nothing that is about to go on sale. There is a leak for pretty much every attempt of surprise, what with these pesky (but often useful) social networks, wearable cameras and everyone and their aunt being online. So it only stands to reason that the same should – and did – have happened with the upcoming (most likely) array of new foldable phone models planned for the release towards the end of this year, according to, yes, yet another leak.
Perhaps, that's not so much of a scoop, as it was only to be expected that foldables would soon come to the market in droves, what with them being the latest talk in town and all, , but, firstly, it's one thing to assume and quite another to get some detail; and secondly, these data aren't confined just to well-known and much talked-about brands such as Galaxy. There are, apparently, new kids about to appear on that bloc, and, more to the point, the info comes from the next best thing to the horse's mouth – namely, from South Korea itself where some of these new models will come from (though it mainly focuses on those of different origin, mostly Chinese). It has been recently posted on the Elec page, and, should this leak be proven true, we would recommend all phone buffs out there to keep monitoring it, because the data they present may not be overly detailed, but they certainly know how to pick the more interesting traits of what they're talking about. (Besides, the site is quite instructive in and of itself if you are interested in how those foldable wonders actually work: it's mainly themed around their screen material, aptly named Ultra-thin Glass).
So what do they say about these new models?
Firstly, other than aforementioned Samsung with its already well-heard off new Zs (Z Fold and Z Flip third versions), there is only one major player to offer a new foldable this year, that being Google. And yes, also expectedly, their new folding offering comes from the Pixel line. The main attraction – and the only Elec-mentioned characteristic of this straightforwardly-called model, the Pixel Fold, is the size of its screen in the unfolded state/ We are not surprised that Elec chose it as an attention grabber: 7.6 inches sounds impressive indeed, even in our times of "shovel-like" smartphone sizes, especially considering that this ultra-thin thing is supposed to be tough enough to withstand all the doubling up.
The rest of them, however, are all coming from these new hotshot competitors that have already snatched quite a few laurels from the tech giants' wreaths, and mind you, Xiaomi is only one of those. According to Elec, they will give us a new, second version of the Mi Mix Fold – Mi Mix Fold 2, that is – and the latter is already set to outperform the aforesaid effort of Google: the full size of its display is promised to be over 8 inch (if only just), which mighty beauty is even further supported by 6.52 in of auxiliary display.
But even that is not the top the top spec on view. Because this time, it appears, Honor is set to prove as worthy of its company title as it gets and. Granted, its ambitiously-named Honor Magic Fold will, according to the Elect, outdo the Mi Mix just by 0.02in in terms of screen size, but, as they say, every little counts, and in the digital world it is even truer than normal. This is clearly the situation where foldability is justified, not to say the only way forward. The phones currently seem to get ever closer to portable tablets. (Just note: the nearest Honor launch, to be held on the global scale on the 12th of August, most likely won't include this particular record breaker: there is Honor 50 to come first).
And then, the Elec says, there's another 8-inch display-equipped monster for the audience to recon with: the smaller competitor Vivo is clearly intent on getting into the game with the big boys, further boosting its yet-unnamed model with 6.45 in of its second screen.
Now, compared to all of the above, the offering of less-prominent Oppo looks definitely less impressive, with its rumored 7.1in / 5.45in screens. Besides, as opposed to the models we mentioned above, it is said to be planned for a later arrival date: while the rest of them are scheduled for launch towards the end of this year, this one will most likely appear in the next one.
But then again, the same may be true as far as most of them are concerned. Not to dampen your (possible) enthusiasm, but all of the companies in question (except Google) have a long history of not being too quick to bring their highest-spec treasures worldwide. So for all we know, we might have to wait a little longer for these huge flexible screen-equipped behemoths than it says on the tin, sorry, in the leak. But even 2002 is not so far ahead any longer, and if the Elec will turn out to be correct… well this is certainly going to be an interesting wait.
Links
The Best Foldable Phones of 2021 [Video]
Video uploaded by PhoneArena on May 28, 2021

<!-comments-button-->