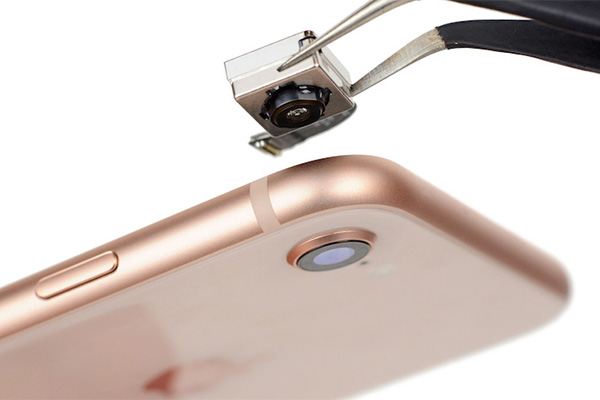 Why You Shouldn't Repair Your iPhone at a 3rd party Vendor
**
If you haven't yet experienced a broken iPhone, don't worry – you will. It's pretty much inevitable. The big question is, what do you do about it? Do you take it to an Apple Authorized Service Provider even though you know it's going to cost you an arm and a leg? Or, do you go the less expensive route and take it to a third-party repair shop?
Before, Apple's policy was very clear: If you got your iPhone screen fixed by a third party, it automatically invalidated your warranty. Recently, however, Apple changed its policy and now you can get your device repaired wherever you want, without it voiding your warranty.
It's great to see that Apple is loosening its policy. Still, our recommendation is to take your iPhone to an Apple-authorized repair shop instead of a third party.
Here are some factors to consider:
1. Quality Control
Because Apple does not sell iPhone parts, repairs performed by third parties tend to use fake or low-quality parts. Remember, you got an iPhone because you appreciate quality. Use non-Apple parts at your own risk!
2. Avoid Error 53
If you are an iPhone 6 or 6s user, this warning is for you: Don't take your phone to a repair shop that uses non-Apple parts, or it could be the end of your phone as you know it. Once you update, you could get an Error 53 message, which essentially makes your phone inoperable, as your pics, text messages, and other content disappear into thin air. And get this, word from Apple is that, as of now, it has no ability to reverse or repair an Error 53.
To avoid an Error 53, iPhone 6 owners should make sure they never have their phone fixed by a third-party repair shop that doesn't use Apple-supplied parts.
3. Read the small print
Although Apple has relaxed its third-party repair policy, you are still taking a big risk by using a non-authorized repair shop to replace your display. Down the road, if you take your iPhone back to Apple, they will charge you the out-of-warranty price if they suspect that a third-party display is causing or contributing to your problem.
4. Make more money when you re-sell your used iPhone
As you may know, iGotOffer pays top dollar for used iPhones and other Apple devices. We calculate your price based on the model of the phone and its condition, whether it is in broken, fair, good, or flawless condition. If we receive an iPhone that has been refurbished or repaired by a third-party repair shop, we will automatically calculate your price as if your iPhone were in a broken condition.
What this means for you is, when it comes time to sell your used iPhone, you will get a higher return on your investment if you get your iPhone fixed by an Apple-approved vendor.
**
So next time your iPhone needs to be repaired, you are better off taking it to an Apple-approved retailer than taking a risk with a third party. Whatever money you might save in the short-term, it's just not worth it.
Links
What To Do When You CRACK Your iPhone Screen! Repair Guide HERE [Video]
Video uploaded by iFixit Video on February 12, 2016

<!-comments-button-->