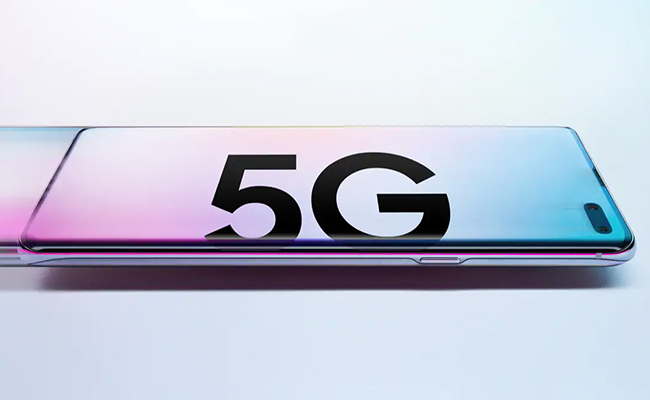 Samsung Galaxy S10 5G – Should You Wait For It? [Video]
Video uploaded by Pocketnow on March 8, 2019
Samsung Galaxy S10 5G: A Glimpse of the Future
I'm a bit late with this article because there are few detailed reviews of this 5G phone, since the 5G networks aren't around yet. The lack of infrastructure is the reason why Samsung Galaxy S10 5G phones will only be available when 5G network providers go live in your state. Considering the Verizon, Sprint, and T-Mobile deployment schedule, this moment is likely to take place in late summer or early fall. Meanwhile, there's no 5G model on the Samsung official website right now. Sad news, but we have to wait.
The first 5G phones will no doubt be expensive. Samsung really tries to break a record: the non-5G Samsung Galaxy S10+ starts at $999 for the 8GB/128GB variant. My guess is its 5G "sibling" will double the figure! Is there something more inside to justify a price tag like this?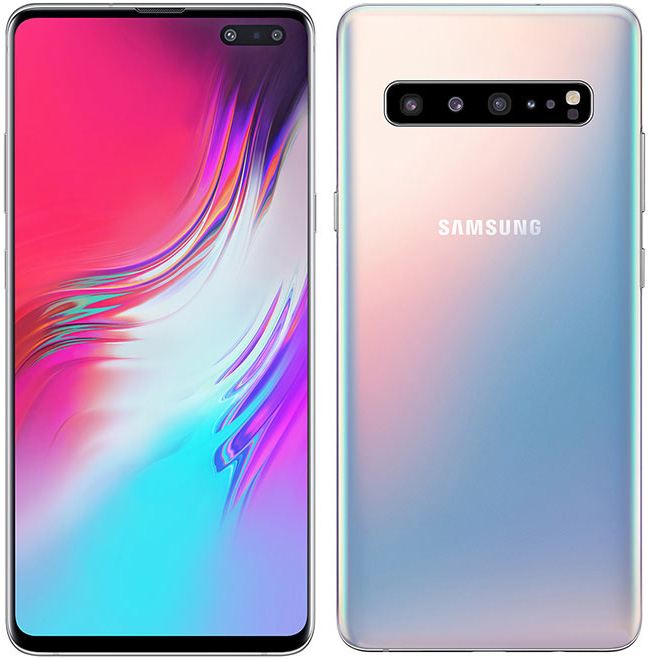 American users will get a Qualcomm-powered version with an octa-core 7-nm Snapdragon 855, Adreno 640 GPU, 256 GB of internal storage, and 8GB of RAM. Back cameras come in four: a 12MP telephoto camera, a 12MP wide camera, a 16MP ultrawide camera, and a 3D camera with a TOF sensor. The selfie camera is a set of two: a 10MP camera and a 3D camera with a TOF sensor. The Techradar reviewer managed to access the camera's interface from the locked screen to test the on-screen toggles and such. It's still unknown if it's a bug or a feature. 3D cameras provide image depth (for example, better background blurring in Samsung's "Live Focus" portrait mode) and a 3D view, and work great with VR and AR apps. With 5G around, we'll be able to use these features outdoors.
Don't forget about the 4500mAh battery with wireless charging support and Power Share: this battery has to power up a 6.7" AMOLED QHD+ edge-to-edge display. Its resolution is 3040 x 1140px, and it consists of so-called quantum dots—minuscule pixels that can provide an outstanding contrast. The blue light emission, that is allegedly harmful to the human eye, is 42% lower than in other smartphones.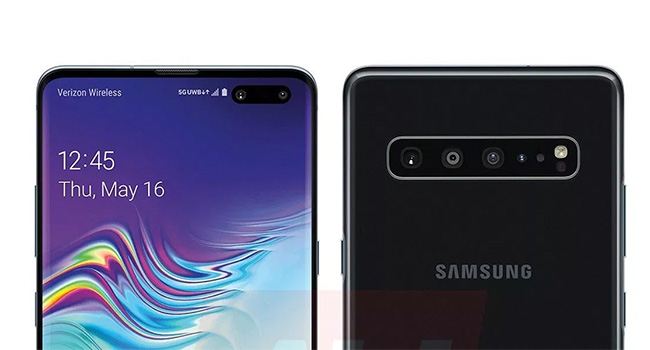 Obviously, the Samsung Galaxy S10 5G is not a one-hand smartphone! The power button is placed on the right side, while a physical Bixby button and a volume rocker are moved to the left. Left-handers will have to switch the phone on with an index finger. An ultrapacked 5G flagship still has a 3.5mm port—how nice of Samsung! They could have ditched it for their new wireless earbuds, but didn't. The charging/connecting port is USB-C, now an industry standard. This model also has an ultrasonic fingerprint sensor installed. Some reviewers have noticed that at a certain angle, they can see the sensor through the display, especially when the screen is white. Perhaps it was installed closer to the screen glass for better perception, but we have to wait for the first iFixit teardown to tell for sure.
The Samsung Galaxy S10 5G runs on Android Pie 9.0 from the box, in a proprietary Samsung One UI shell.
Links
<!-comments-button-->