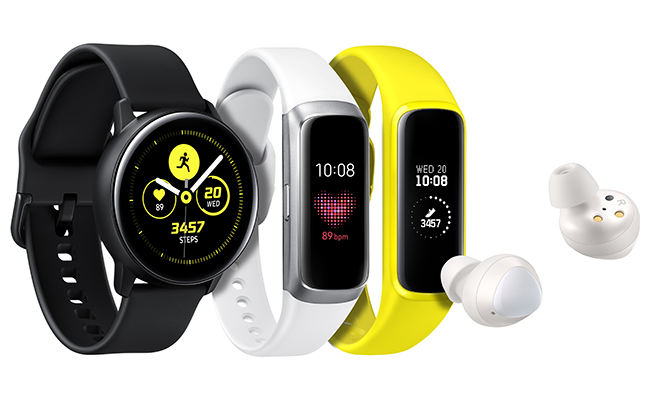 Samsung Galaxy Watch Active hands-on: bye rotating bezels [Video]
Video uploaded by The Verge on February 20, 2019
Samsung Galaxy Watch Active: Fresh and Elegant
The Samsung Galaxy Watch Active is a breed apart. It is not a new iteration of the Galaxy Watch, but a stand-alone and less expensive product that we hope will be supported and upgraded.
Samsung placed the Galaxy Watch Active just below the top Galaxy Watch, pricing it at $199.99. However, the new wearable catches the eye with a fresh and elegant look that would suit a much costlier smartwatch.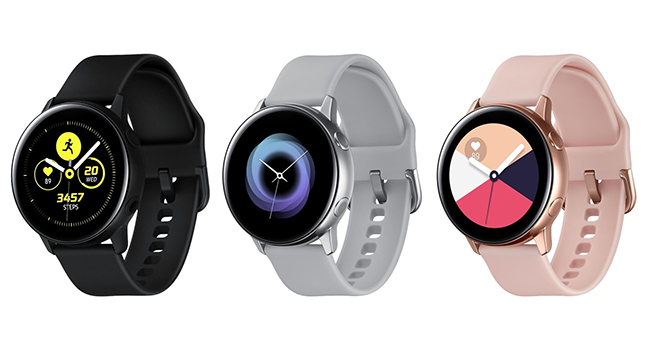 Galaxy Watch Active comes in one size, 40 mm, and three colors: Silver, Black, Rose Gold plus special color – Sea Green. The 20mm-wide wristbands from the box are supposed to match, but the sea green looks more like blue and rose gold like pink. It's a good thing that a user can swap it for any third-party wristband on the market.
The body is slimmer and lighter than that of the Galaxy Watch and features no rotating bezel, just two on/off buttons on the right side of the watch. When Samsung dropped the rotating bezel for a more laconic and sporty look, they introduced rotating icons navigation on the 1.1-inch 360 x 360 resolution display. You tap to select an icon and then tap one more time to confirm the selection.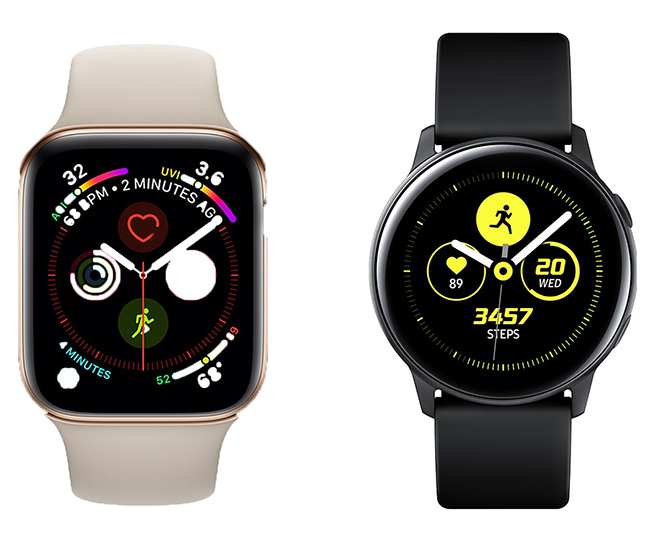 Also missing is a charging port to meet the IP68 water resistant standard. The Galaxy Watch Active supports wireless charging. In the U.S, if you pre order the watch directly from Samsung, you'll get a free wireless charging mat from the box; according to Best Buy, the charger would normally cost around $59.99. There's only one charger that suits the price tag: Samsung's 9W Qi compatible charger. On the downside, this charging mat has a much shorter and permanent USB power cable, so it's impossible to replace it with a longer one if needed. On the other hand, the Galaxy Watch Active supports any Qi standard charger, and the wearable can also be charged by Samsung Galaxy S10 via PowerShare.
Samsung installed a 230mAh battery inside its new smartwatch, as well as a dual-core Samsung Exynos 9110 with 768MB of RAM. As you will see, the hardware wasn't upgraded, but the Galaxy Watch Active received many innovative software features, like a stress monitor and a blood pressure monitor. The stress monitor picks up heart rate peaks and calculates your stress level. It also alerts you to those peaks and recommends breathing exercises— a nice but impractical feature. As for the blood pressure monitor, it employs a new service called My BP Lab. The WHO warns that a wrist measurement of blood pressure is inaccurate and cannot be trusted, so, we believe it's just a gimmick.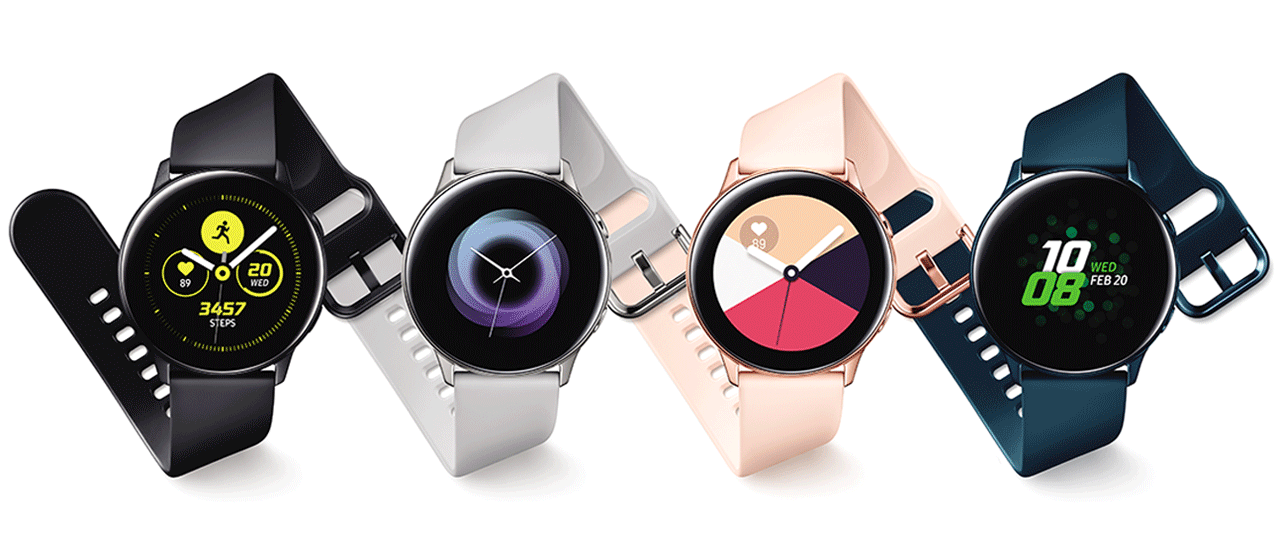 However, we appreciate that Samsung added auto-fitness modes for 39 different activities (including running and cycling) and third-party app support: For example, the Samsung Galaxy Watch Active supports the mega-popular fitness app Strava.
There's no info as to whether the new smartwatch is back compatible with Samsung Galaxy S9, or any mid-level Samsung smartphone; if not, it's a shame, because Galaxy Watch Active really stands out. The Korean company is also unsure about the shipping date. The smartwatches were originally scheduled to arrive next month, but everything is still in the air.
Links
<!-comments-button-->