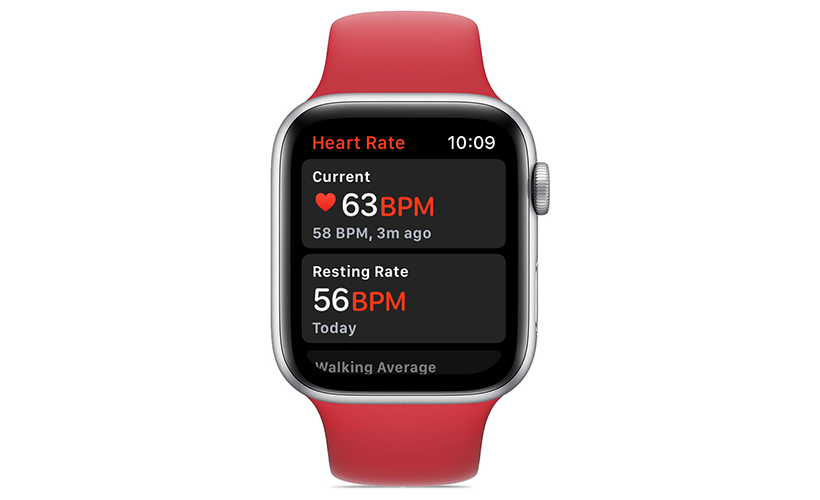 Apple Watch Series 6 – Fitness Review! [Video]
Video uploaded by iJustine on October 10, 2020
Fit to Monitor Your Health: the Newest Apple Watch Can Inform You on Your Cardio State
It is probably an expected bit of news, but still nice to know: on top of its other capabilities, the newest Apple Watch can, from now on, inform you on your cardio state.
And for that, as you have probably guessed, we have the latest versions of iOS (14.3) and watchOs (7.2) to thank. The former includes the Health phone application, which allows the owners to regularly check how their cardio fitness is going, and the latter shows the notifications on their Apple Watch if it's close enough. That's due to the fact that Apple incorporated a wholly new kind of tech into their newest version of the Watch platform, and now said platform can catch you at getting lax on your exercise.
Which (as it often happens) may be annoying at times, but is good for you in the final count. For, whether we like it or not, training is necessary for getting fit and it's especially true when it comes to the cardiorespiratory department. That's why the feature of measuring your VO2 when you are doing anything physical has been present in Apple Watches for quite a long time already. Thanks to this, their owners were aware of their top oxygen usage level and could up this level proceeding from that, for better health and higher sporting successes alike.
But until now, it went just one way – to wit, up, in the direction we already mentioned, towards the maximum. Well, no longer: thanks to additional sensors which the new platform currently utilizes, from accelerometer to GPS (and yes, heart sensor is, of course, one of those), the latest Apple Watch models also measure the minimal O2 usage level. And, mind you, this is much less trivial than those not-so-medically minded of us might think. In fact, it effectively puts a small (in size, but not in importance) medical station / lab at your disposal, nay, right on your hand, because that's what has been needed for such a measurement to be made in the live mode until now. In other words, not only are all those very high-level tools have become readily available to any Apple Watch owner, they are also readily available to them in a compact, easily portable form.
And that means that they can – in a very literal sense of the world – used on the go. And on the run. And on the swim, and… well, you get our drift. Once you put your WatchOS 7-equipped watch on, it will calculate your cardio fitness levels not just when you are actually working out, but during any activity your body undertakes, down to a leisurely stroll or preparing a meal. So even if you are not exactly all that into training, you may get some nice surprises from your watch by the end of the day and take heart (no pun intended) in the fact that you still improved your fitness level a bit without so much as setting foot into a gym, simply through some most mundane tasks…
Or, in case you go too easy on yourself even on this mundane task level, it at least will give you some much-needed heads-up before it's too late. And that may literally be a lifesaver. For it's one thing to notionally know how important heart fitness is for our overall health (and come on, we all know that even without AHA's statements on the topic, the latest of which was released in 2016) and quite another to see a tangible proof of that (accompanied by a very clear warning in the form of said notification) on your very wrist.
And such a warning can be even more striking – and more crucial – when it comes to you even despite your technically healthy lifestyle (refraining from drinking and smoking) and absence of obvious issues such as cholesterol problems or high tension. Because much less of us know that having an unfit heart is every so often more dangerous and fraught with a chance of earlier death than the above health problems, yet it is a scientific fact, if we are to believe CFO of the aforementioned American Heart Association Jeff Williams. And he is the one to know, is he not? As is the CEO of the same organization, Nancy Brown, who also recently expressed her appreciation of the role modern technologies – including those offered by Apple – play in helping people to live longer and keep their health in check.
Moreover, these two OS, in addition to informing you about your current fitness level, also put this data in context by letting the phone and watch owners to cross-check it all against the statistics of the Fitness Registry and Importance of Exercise National Database, so you can assess your health's state as compared to the average level characteristic for your demographic group.
Not too shabby for one software update, is it?
Links
<!-comments-button-->