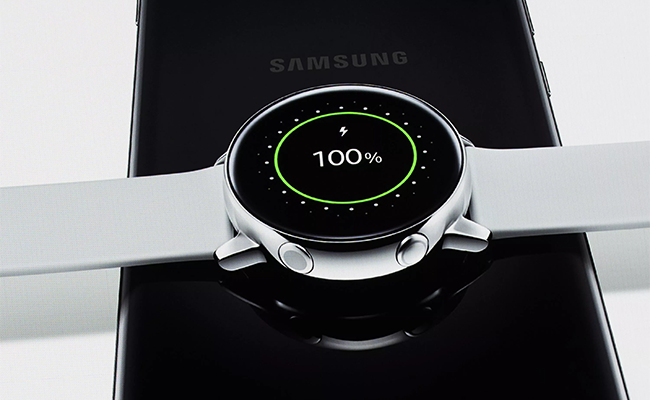 The Samsung Galaxy S10 features wireless reverse charging named Samsung PowerShare. Reverse charging allows smartphones to work as portable power banks for other gadgets. The word "wireless" means that a user needs no cord to plug in: a charging phone serves as a makeshift wireless charging mat.
The first smartphone to sport this feature is Huawei Mate 20 Pro, that arrived last year. However, the Chinese smartphone demonstrated a very low charging rate. When experts at phonearena.com tested it with Samsung Galaxy Note 9, it charged up only 1% in ten minutes, while the fastest wireless chargers gave as much as 10W and charged a smartphone up to 30% in ten minutes.
It's obvious that, due to certain physical laws, a portable battery must inevitably be slower. If you've ever used a power bank, you must know that it heats up while charging. Now just imagine that the charging battery is hidden inside a slim phone with a rather hot AMOLED screen, and that this very battery has to support TWO phones instead of one. The only way to prevent overheating and blasting is to minimize the charging rate as much as possible.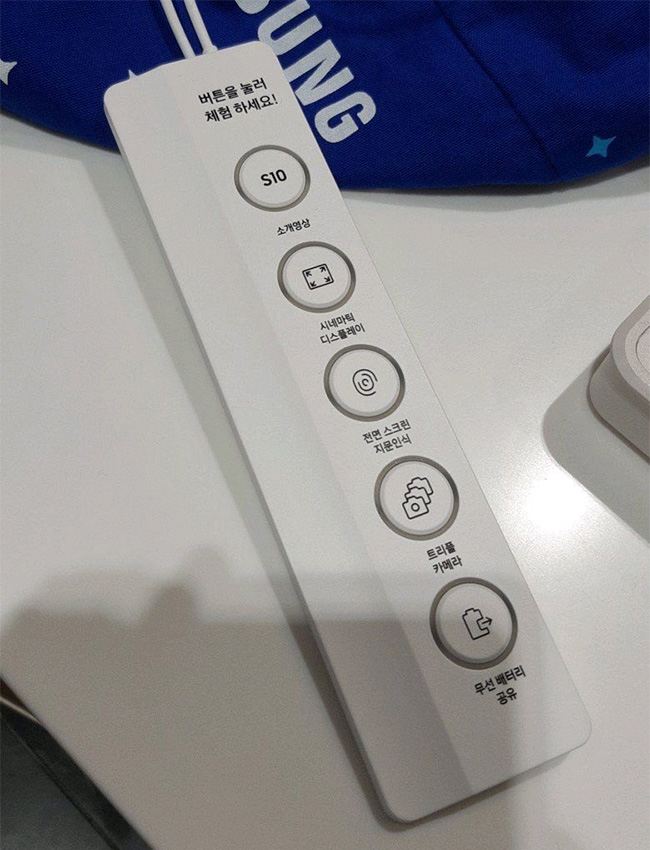 Samsung is bringing this feature to their Galaxy flagships. It names PowerShare. Samsung Members community published a photo from a Samsung demo booth. In the picture we can see a controller with five buttons, each starting a video demo playback; the bottom button starts a video showing wireless reverse charging.
Samsung unveiled three models in this line: Galaxy S10e, Galaxy S10, and Galaxy S10+. Galaxy S10e will have only 3100mAh and Galaxy S10 will have 3500mAh, while Galaxy S10+ will get the most powerful battery – 4100mAh. In comparison, Huawei Mate 20 boasts a 4200mAh battery. So, as we can see, the younger models are unlikely to get a Powershare feature, because they literally have little to share.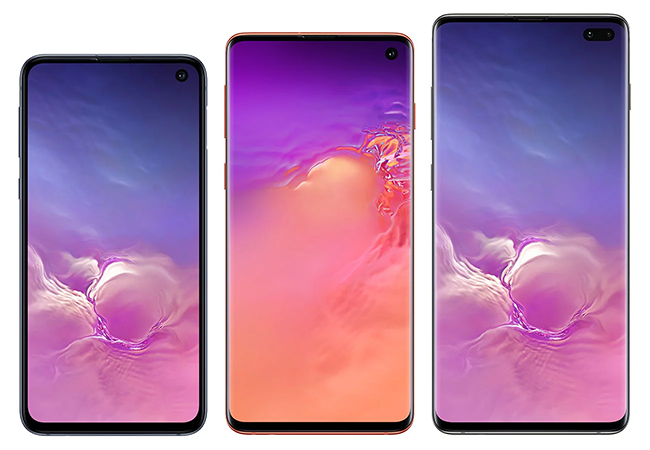 In terms of display, Galaxy S10e have a 5.8-inch display, single cameras in front and back, and a side-mounted fingerprint scanner. Galaxy S10 have a larger 6.1-inch curved edge display, a front punch-hole camera, a dual back camera, and an in-display fingerprint scanner. The top-level Galaxy S10+ have the biggest 6.4-inch display, as well as a punch hole camera in front, a punch hole triple camera in back, and an in-display fingerprint scanner.
If you want to buy the best Android flagship of 2019, and get your hands on gimmicks like punch hole cameras and reverse wireless charging, the Samsung Galaxy S10 is your best choice!
Links
How Fast is Wireless PowerShare on the Galaxy S10? [Video]
Video uploaded by Tech With Brett on March 9, 2019

<!-comments-button-->