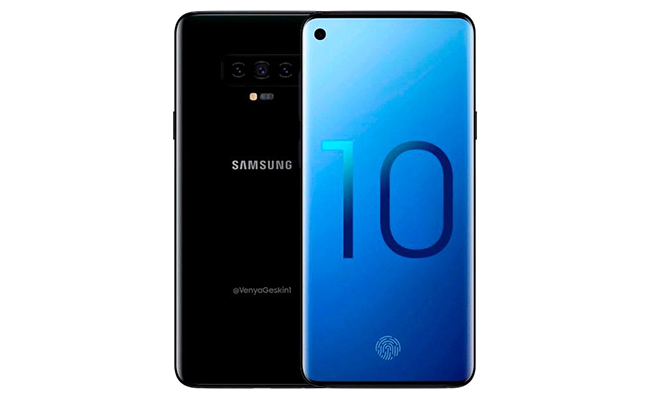 Samsung Galaxy S10: a Hell of a Perfectionist
If the notch—introduced by Apple in the iPhone X and copied by the whole industry—drives you crazy, wait until you see the Samsung Galaxy S10 with a pinhole camera!
Meet the Infinity-O design! Personally, I think that O stands for Obscura. Camera Obscura was the first camera ever, and looked like a large box with a very small hole in the front panel that worked as a lens to focus the light.
Drilling a hole in one of the most fragile parts of a phone is a tricky thing to do. It's no wonder that Samsung decided to try this design on mid-class devices first. In the tweet below, you can see an alleged screen protector for Galaxy A8S:
It may be the world's first hole in the screen smartphone: Galaxy A8s pic.twitter.com/dBQfgUXed2

— Ice universe (@UniverseIce) November 24, 2018
Samsung has apparently shared this idea with Huawei: the recent Huawei ad hints that its new Nova 4 will feature the same pinhole in the same place.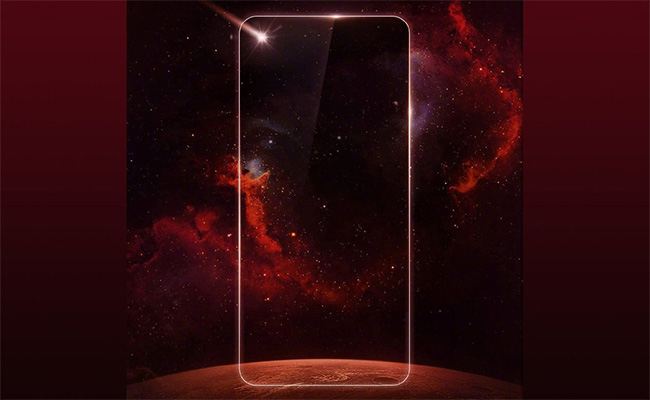 I believe this black dot can drive any perfectionist mad. I never thought I was one, but I feel some discomfort when studying the renders. In a short while, I couldn't take my eyes off this tiny black dot. I prefer light wallpapers on my phone, but with the pinhole cameras, I'll have to pick up darker templates. There is no way to avoid it, because the company has already launched production of the OLED displays for the model. Allegedly, it employed the sixth-generation A3 production line.
No, really, Samsung, we wanted something foldable for an anniversary Galaxy S10. (If you forgot or didn't know, the next flagship is the anniversary one.)
The upgrade cycle for the Korean smartphone is two years. Every 24 months, Samsung rolls out a significant upgrade. Samsung S9 came with 512GB of storage and an enhanced stylus support; its successor will arrive with a 5G modem and 12GB of RAM. My current laptop features just 4GB and this is humiliating. Samsung will reportedly unveil four iterations of Galaxy S10: Galaxy S10, S10 Plus, S10 X, and S10 X 5G, which will feature 4GB, 6GB, 8GB and 12GB of RAM, respectively. The top Galaxy S10 5G is also going to get 1TB of storage. I shudder when trying to figure out this smartphone price.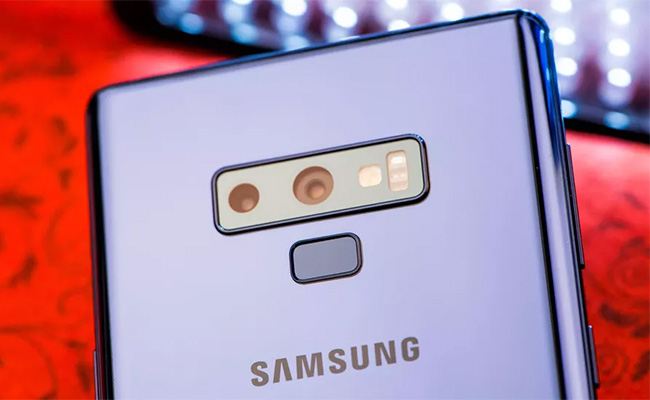 As for the chip, Samsung, as always, rolls out two different line-ups: one on the next Qualcomm Snapdragon and the other on the proprietary Exynos 9820. The 7nm Exynos paired with Mali-G76 GPU showed 325076 scores in AnTuTu Benchmark. I'll say just one word: incredible. That's it —incredible, unbelievable, overkilling! I do hope we'll to see the Exynos-powered models in American stores, because in previous years, they all went to Asian and European markets. Although there will be some, experts doubt we'll ever have many Galaxy S10 X 5G models in the U.S. The company is planning to make only two millions of them, because 5G networks are uncommon these days. The 5G models are likely to stay in the Korean market, with South Korea being the 5G pioneer.
The rumors about the cameras are scarce. Some say the new flagship will inherit the triple rear camera from the Galaxy S9; others predict a pack of six rear cameras. The larger Galaxy S10 Plus is going to feature a triple rear camera system with a 12MP wide-angle lens, a 16MP super wide-angle camera, and a 13MP telephoto lens that allegedly will have 3x optical zoom capabilities. The selfie camera will be a dual one. The top Galaxy S10 5G is rumored to sport two selfie cameras and four rear ones, and will get Time of Flight sensors, which are much better than infrared ones. Too bad that the most packed model is unlikely to come to America.
All in all, Samsung Galaxy S10 is going to be a more exciting experience than Apple iPhone XS.
Samsung Galaxy S10 is Going to Be Huge!
Long past is the time when my mobile phone fit in my jeans pocket. Now I need a handbag to carry my phone, to say nothing about the charger and powerbank! I really appreciate all the options a small piece of glass and metal affords, but I'm starting to think phone makers are overdoing it.
Such a thought occurred to me when I was surfing Twitter for #SamsungGalaxyS10 hashtag the other day and came across this:
The exact size of the future Galaxy phone screen:
S10 Lite: 5.75 inches
S10: 6.11 inches
S10+: 6.44 inches
S10 5G version: 6.66 inches
Note10: 6.75 inches

— Ice universe (@UniverseIce) December 24, 2018
The reputable insider @UniverseIce tweeted the alleged sizes of the soon-to-come Galaxy S10 phones. They are going to be huge in every sense of the word. The Infinity-O displays will be literally… infinite. Obviously, we're talking about diagonals here—the Samsung Galaxy S10 is going to be either too wide for a one-hand hold or too tall to reach the screen top and bottom with a thumb. The Samsung Galaxy S10 5G and Samsung Galaxy Note 10 will be the largest in the 10th generation, with their 6.66-inch and 6.75-inch displays.
The 5G phone will most likely go to the US and South Korea only, because by the end of 2019, they're the countries that will probably have the largest public 5G networks. Qualcomm's President, Christiano Amon, stated this December that every mobile phone vendor is now working hard to release its first 5G phones in the next twelve months. Intel also pushed the launch of its 5G modems. With plenty of choices, every phone maker in the world is going to compete for the most popular 5G mobile. For example, the Samsung Galaxy S10 5G will have to pitch against next year's iPhone, Sony Xperia XZ3, OnePlus 7 or OnePlus 7T, Oppo 5G, Xiaomi Mi Mix 3, and Huawei Mate 30.
As 4G phones are at risk of becoming obsolete any moment now, the Korean company is trying to attract users with as many juicy options as they can. Samsung is choosing between three or four back cameras for non-5G Galaxy S10, but the Time of Flight (ToF) sensors for both rear and front cameras are confirmed.
Links
The Samsung Galaxy S10 Changes EVERYTHING! [Video]
Video uploaded by EverythingApplePro on November 26, 2018

<!-comments-button-->