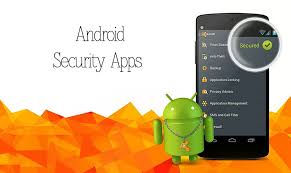 Best Security Apps for Android
Security Apps for Android: In the current Internet environment, it is not always safe to browse the Internet. Especially if one likes to download and install apps, games, music and so on. Along with the wanted app, one may inadvertently download malware. In fact downloading and installing something onto your phone, tablet or computer is the easiest way to get a virus on your device. There is also a possibility for someone to hack into your account, which can ruin your day to say the least!
Android phones and tablets are not risk free. Luckily, there are a few security apps that can help you keep the hackers and fraudsters at bay. Security apps for Android are available on the market:
The AVAST Mobile security and antivirus allows you to sleep peacefully while it scans your content and your phone automatically. The security app also provides a firewall for rooted phones. The app also features an SMS and call filter to block and screen unwanted contact from intrusive callers.
The Norton Mobile Security is yet another option to protect your mobile phone or tablet. Norton Antivirus can lock your phone if it was lost or stolen and can preempt apps from sharing your personal information without you knowing. Naturally, you can scan and remove malware, viruses and malicious apps with it as well.
Kaspersky Internet Security Technologies are a great Android antivirus application. It provides antitheft protection as well as protection from spyware, malware, Trojans and other unpleasant, uninvited, intrusive "guests". What is more, the mobile security app even includes features such as wipe, full wipe and Mugshot; again, in case the device gets lost or stolen.
Another app which may help to protect your device, is the Trend Micro Mobile Security, Antivirus and Performance Booster. According to AV-TEST, the app provides 100% detection. The app includes a program eliminating all unnecessary processes on your phone when the battery is running low, and a free History Cleaner.
Last but not least, Qihoo 360 Security is another totally free security app that can be used to protect your Android. With so many choices in mobile and tablet security, it can now once again be safe for you to browse the Internet.
­See also:
Apple Encyclopedia: all information about products, electronic devices, operating systems and apps from iGotOffer experts.
<!-comments-button-->