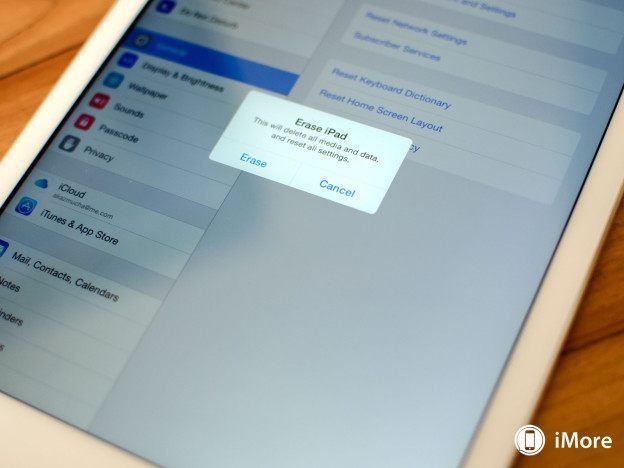 Before You Sell Your Mac
If you are thinking about selling your Mac, there are some things you need to know. If you don't properly back up and clear your computer, you could loose valuable information. You should backup and disable certain features and services before it changes ownership.
Deauthorize the computer from using iTunes. This should also be done before it is sent in for service or major updates are made. If the Mac isn't working or it has already changed ownership, you can still deauthorize it as long as you have remote access. You'll have to deauthorize all computers associated with this account. You will need to log into iTunes on a computer to do this. When you deauthorize a computer, you're removing the ability to play content that you purchase through iTunes. You won't lose existing content. You can reauthorize your computer later on—just follow the steps to authorize a Mac or PC. To see how many computers are authorized, open your account in iTunes and sign in with your Apple ID. You can also open iTunes, click Store > Sign In, and enter your Apple ID and password. In the Apple ID Summary section, you'll see the number of computers that are authorized under your Apple ID. You can't see the names of those.
Archive or make copies of your iCloud data. If you accidentally delete an important document or contact, you can retrieve it from this copy. If you use Groups, you should consider archiving your Contacts or Address Book database as well as exporting vCards. The vCard method copies your contacts, but not your Groups. Archives are more complex, there's a possibility you wont be able to restore data using Archives while connected to the Internet and signed in to iCloud.
Copy all the files you want to save to an external hard drive. Use the drag and drop method with your Home folders (Documents, Videos, Music, Pictures, etc). You can also use TimeMachine. This will copy everything – the entire drive and all of your accounts. It will be impossible to copy and save most apps as they are usually protected under a copyright. Apps that are not under a copyright should still be reinstalled from their original sources.
Export bookmarks from your browsers, email addresses, any information contained in AddressBook, and license keys in the programs you've installed.
Erase vital information from the entire Macintosh HD partition containing OS X, files, and programs. Go to the Apple Menu > About this Mac and get information on what OS X version is currently running on the machine.
Sign out of iCloud. When you sign out, you're asked if you want to remove iCloud data from your Mac. If you chose to remove the data this way, the data isn't removed from any of your other devices using the same iCloud account.
See also:
Apple Encyclopedia: all information about products, electronic devices, operating systems and apps.
iGotOffer.com: the best place to sell used iMac online. Top cash guaranteed. Free quote and free shipping. BBB A+ rated business.
<!-comments-button-->