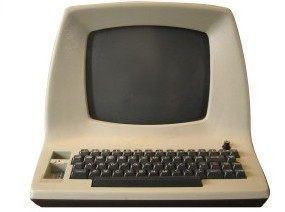 Amazing text from 1994 about computers and their future:
Sizing Up Small Computers
Portable computers are big in the market. Here's what you get:
Seems like everybody's going mobile. According to PC Magazine, over a quarter of 1994's overall PC sales were notebooks, and you can expect that number to expand at Malthusian rates from now on. With more and more people working away from the office – at home, on the road, in planes and trains, and other far-flung locations – portable computers are compact, convenient, and are getting so powerful that many people are beginning to use them as their primary computers. But other than the size difference, what's to know about portable computers? We asked some of the editors of PC magazine to give us the low-down on the downsized machines.
What's the difference between portable and desktop computers?
Portables are smaller. It sounds like a ridiculously obvious point, but if you're talking components, that's about the only real difference between the desktops and the portable computers. You also have to pay more for the miniature machine, but while they are more expensive, the sales of the desktops are falling steadily in favor of the notebooks.
On the other hand, you will not see on the notebooks all kind of bells and whistles that you see on desktops that are available now (e.g. Internal CD-ROM drives or 1GB hard drives).
What is the difference between a PowerBook, laptop, notebook, and subnotebook?
Actually, it's pretty straightforward. PowerBooks are made by Macintosh; this is the company's registered trademark for its line of portable computers which, different from PCs, are not based on Intel chips. Everything else is a PC of varying shape and weight. Laptops are the heaviest (7 pounds or more) and, while they enjoyed a period of popularity in the late 1980s, they're outdated at this point; if you're in the market for a laptop, your best bet is to check the classified section for secondhand sales.
The PC version of the PowerBook is generically known as the notebook, and it's currently the most popular, as well as practical class of portable. They're slim, weigh less than seven pounds, and many have processing capabilities on par with a powerful desktop PC. Subnotebooks are smaller versions of notebooks, about half their weight great for assiduous note-takers and e-mail communicators, but because subnotebooks have such cramped keyboards and tiny screens, they're not appropriate for people who write all the time. And subs are definitely not right for budget-buyers, who will find better bargains in laptop and notebook computers.
­See also:
Apple Encyclopedia: all information about company, products, electronic devices, operating systems and apps.
iGotOffer.com: the best place to sell my old Apple computer online. Top price guaranteed. Free quote, free shipping. BBB A+ rated business.
<!-comments-button-->