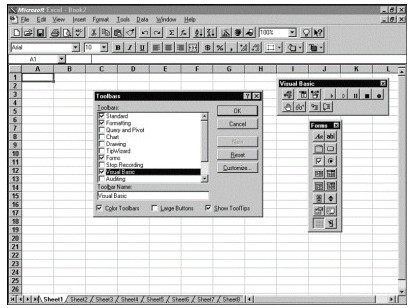 The Bottom Line on Spreadsheets
The following short article highlights the different components to look at when purchasing spreadsheet software. Today, the main such program used is doubtless Excel, from the Microsoft Office suite. However, the are other alternatives. Important points to check when choosing a spreadsheet program are analysis and model building, worksheet presentation, linking and custom design, among others. The authors also maintain that unless you have an enormous amount of data to handle, you most likely do not need database software.
These days there is hardly a number that the best programs can't crunch.
It's hard to find a bad spreadsheet program, says PC magazine contributing editor Craig Stinson, because all of the major players are capable of heavy lifting. Here's Stenson's list of things to check before you buy:
Analysis and model building: A good spreadsheet application can analyze numbers and interpret them in a way that allows you to build models based on the data. Clues that tell you whether or not a spreadsheet can do this are number of data entry tools, function library, ability to annotate, special feature that organize and consolidate data, as well as features that let you across databases.
Charting: This feature transforms your data into different types of charts, for presentation purposes. Look at the number and quality of chart formats that the spreadsheet offers, its ability to automate simple charting tasks, and options such as customizable titles, notes multiple typefaces, objects, colors, and shading.
Worksheet presentation: Make sure that the application products board-room quality documents, on screen and on paper. Generally, if the program offers a print previewer, a number of preconfigured document styles, as well as a broad range of fonts, shading, ruling, color options, it's up to snuff.
Linking: Make sure that the spreadsheet application you buy lets you import data from other spreadsheet and nonspreadsheet applications. In other words, can you cut information from your word processing application and past it into your spreadsheet.
Custom design: Once you become a spreadsheet whiz, you may want to have the option of making macros – programming keys on your keyboard to carry out certain functions automatically. Each spreadsheet application has its own macro language: Does it seem easy to learn? Does it let you program the keys to carry out a wide variety of commands, such as bring up different screens, menus, or icons?
Down With Databases
Unless you run the census, a spreadsheet is probably all you need.
Most people use spreadsheets to keep track of numbers, so what do you need database software for? Chances are you don't need it. Database software is mainly a power tool for power users. These programs accept huge amounts of data and sort it according to type. Relational databases, the most powerful of the lot, can link information from different files and come with built-in programming languages, that let your custom-design features, formats, and other things that you probably wouldn't use unless you were in charge of inventory for Macy's national headquarters or organizing information for the U.S. census.
Today's advanced spreadsheets are taking over many of the tasks that once belonged exclusively to databases, such as sorting and linking. So, unless you handle a huge amount of data, a spreadsheet may be all you need.
­See also:
Apple Encyclopedia: all information about company, products, electronic devices, operating systems and apps.
iGotOffer.com: the best place to sell my used Apple computer online. Top cash guaranteed. Free quote, free shipping. BBB A+ rated business.
<!-comments-button-->