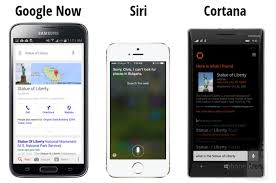 Switching to iPhone
Switching to iPhone: nearly 30 percent or about 14 million smartphones of Apple's 48.04 million iPhones sold in the last quarter of 2014 were sold customers coming from an Android phone.
What are the reasons for these 14 to switch to Apple, as the two mobile platforms from an end-user perspective can be defined as largely the same, even when they have obvious differences. Both the platforms let you consume content, handle e-mail, run useful apps and work with social networks…
Here come some reasons which made convert ex-Android adepts to Apple in 2014 and 2015:
1. Bigger phones: Apple smartphones provide more screen size choices all the way up to 6-inches
2. Possibility to share information between apps is now easier and more attractive on an iPhone, since Apple opened up its apps to be shared. That entices s many Android folks to make the switch. Just tap the Share button and choose where to share information. You can configure apps when tapping the Share button. However, Android simply shows all possible or compatible apps installed.
3. Selection of Android phones is too good and too wide with their dizzying array of choices ranging from processor used, screen size, memory installed, and so on. These options can overwhelm and confuse. With Apple, however, you know what you're buying. Their product line is simplified and understandable. That makes also many user think about switching to iPhone.
4. Fast software and security upgrades direct from Apple. The electronic giant pushes updates directly to iPhones without the weeks of carrier testing used for Android updates.
5. When it comes to new mobile apps, Apple offers hundreds of fantastic mobiles for both iPhones and Android handsets. They can be used by Android users, but they were first developed and launched by Apple or for Apple products.
Finally, let's remind you that when you decide to switch from Android to iPhone or vice-versa, you can always sell your old and used phone to iGotOffer for the best price online in a very easy and effortless way.
­See also:
iGotOffer.com: the best place to sell, trade in my old iPhone online. Top cash guaranteed. Free quote and free shipping. BBB A+ rated business.
<!-comments-button-->