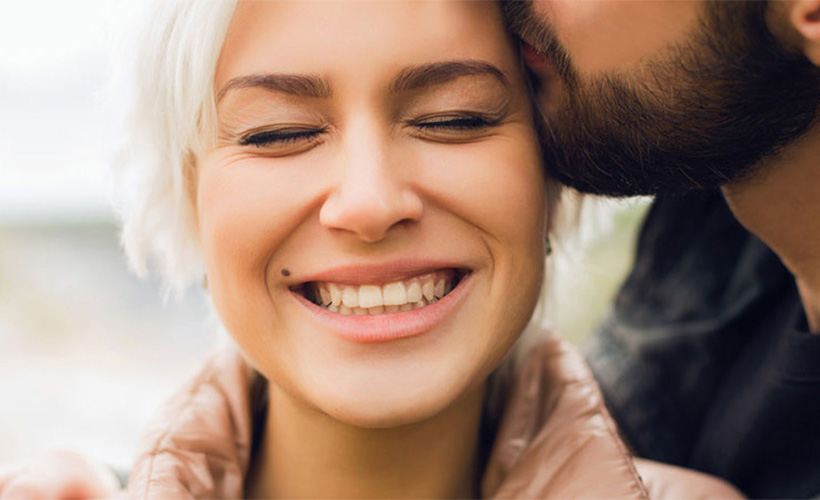 Saving the best for last or Tips how to treat her who you like the most
Well, you didn't think it's all over with the presents by now, did you? We all should be so lucky… Seriously though, there is still a chance for all those who might be behind the festive schedule of finding the perfect gift for the most important women in their lives to make things right in the very nick of time. For example, if it's the sheer abundance of choice in our current gadget-heavy world that's keeping you, this little guide of treats may turn out to be of use.
For starters, you can impress your mother or gran with one of the most cozy and convenient bedside lights there is, the Casper Glow. Not only does it look pretty and can be placed anywhere, being entirely independent of mains and wires, thanks to its trusty battery, but it's entirely gesture-operated, too. To wit, there is no maze of controls: you just move and turn it in different ways to switch the light on and off as well as darken or brighten it. The light also grows weaker on its own over time, and the lamp comes with the application allowing the owner to choose after how long the dimming starts or even when to light the thing, in advance.
Or, if your mom happens to need more sound than light to sleep well, there is, believe it or not, the lullabying kind of device, based on so-called white noise tech. And the Sound Spa produced by Homedics is among the best there is: it's affordable yet works wonders.
And, to round up the topic of sleep-related presents, in that department you could do worse than offering a mattress almost completely made of natural materials, such as Avocado Green, to which you can even add a plush cushion for further comfort.
Another gift option – which may make not just a woman's day, by the way, now that the kitchen is no longer purely the lady of the house's preserve – is the Grand Matire Santoku knife by Victorinox which any chef would deem worthy of their toolbox. Its scored blade protects it from getting stuck in pretty much anything while making a quick work of slicing whatever product you'll throw at it. And all its parts, wooden and metallic alike, come together into a quite elegant shape.
Our next suggestion's brand – and title as well – may speak for themselves: there are few of us left who have never heard of the Apple AirPods Pro. But just in case you need some extra convincing, let us tell (or remind) you how little they weigh, how small their size is and how effectively they filter out any noise while bringing the voices of the callers to you loud and clear. Or, in case your loved one is not the iPhone type, there is always Jabra Elite alternative.
To continue with the Apple topic, there is also the newest Apple Watch version, the Series 6, boasting some new tech and additional options as opposed to its predecessor, and particularly to the earlier 4th model. And again, there are Android-oriented alternatives by Samsung and Fitbit.
And of course, no list of Apple-made presents would be complete without an iPad. What gadget-loving mom could resist the latest one's speed, brilliant colors, amount of features and sheer beauty of the system itself?
Moving on to other brands, for those who tend to get distracted from their hot drinks for long period of time, one fine and sensible gift would be the Ember Mug, which, you guessed it, keeps tea, coffee, or even a portion of soup not just lukewarm, but at the perfect temperature, and its only downside might be its price… But then again, we are talking impressive gifts, after all.
You can also help your mom out of the pandemic blues by buying her a home gym membership for a month or longer, which would allow her to exercise remotely with a wide choice of activities to pick from. We would recommend the Les Mills, which is among the most affordable and flexible out there.
Or simply turn her home into a mini-gym by buying her a piece of suitable equipment, such as a fitness bike. Myx makes those particularly well: their models come with versatile seats, accommodating pedals which you can turn in various types of footwear and a good variety of tension settings. Plus, there are some on-demand tutorials as well to watch and follow on the included screen, available on subscription.
As far as screens are concerned, look no further than the Show 8 by Echo (which also makes great speakers, one of which is included in this display, too). With this 8-inch beauty its owner will be able to check what is happening outdoors or watch their favorite shows records (or streams) pretty much anywhere. And yes, it does come with a camera, but it can be covered with a conveniently provided lid for privacy.
Or, if you have a visual entertainment of grander scale in mind, the latest model 4K TVs by TCL (the Series 6 of them, to be precise) may be more up your (or rather your mother's) alley. The specs alone promise – and deliver – the crystal clear and lively-colored picture, and the Roku tech will add streaming packages to the traditional channels. That will, of course, cost some extra buck, but for those splashing on such a luxury it's in for a (pretty) penny, in for a pound.
And now that we have mentioned outdoors: since coronavirus reduced our possibilities of non-essential outings almost entirely to spending time at our own yards and gardens, the outdoor stove by Solo would come in extremely handy for such a pastime. They say, there is no smoke without fire, but this one (or, rather, three, considering the amount of models on sale) comes rather close to producing fire without smoke, thanks to the inbuilt vents. It is also steely and, therefore, quite tough.
But sometimes it is too cold outside, and the best present for such an eventuality is a good, well-featured and easily used thermostat. The latest Nest model looks to be the best combination on the market for the time being: from its sleek appearance to high adjustability and the option of voice control, it positively has it all.
Now let's venture even deeper indoors: toilets might be not the place we are willing to boast about, but you can hardly overestimate their importance. So the easily-installable, highly hygienic, no-paper-needed bidets by Omigo – especially their cheaper SL models – are really not a laughing matter. It is, in fact, a thoughtful and timely present.
Speaking of hygiene and cleanliness, the Neato D7 automatic vacuumer will thoroughly and effectively spread it to the entire home of its owner all by itself, easily cruising around all the movables, leaving no space overlooked and unfazed by whatever surface it has to handle. And the app that controls it is compatible with both Google and Amazon voice assistant.
Another important side of home chores automatization is, of course, the meal making, and pressure cookers are all but the most universal kitchen helpers one can find. And among those, Instant Pod is probably the quickest (when needed: it can work slowly, too), most proficient and also most flexible in terms of temperature and ways of cooking alike.
And finally: a good meal can be made even better when accompanied with a good wine, which is a sound reason to also subscribe your mom, gran or aunt to the Wine of the Month Club. Especially if you know their preferences well, because the club offers monthly supply of so many different wines that the choice is virtually endless.
As opposed to this review which should end somewhere and this is as good a finish to our gifts-to-mom galore as any. Good luck in making her year as happy as possible.
Links
Being MEAN To My Girlfriend, Then Surprising Her With Her DREAM GIFT!! *EMOTIONAL* [Video]
Video uploaded by Isaac & Andrea on January 22, 2021

<!-comments-button-->