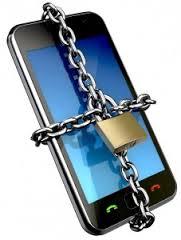 Unlock iPad Mini
How can you unlock iPad Mini if you forgot the passcode? It's easy! In fact, Apple has manuals for each device on its support site. On the pages dedicated to the iPad Mini, the company explains how to unlock the iPad Mini if you no longer remember the password or passcode.
When a password is forgotten, the exact function depends on how your iPad is configured. Unfortunately, if you have set it up to require a passcode and then repeatedly enter the wrong passcode, your iPad Mini will be disabled for a time before you can try again.
If too many unsuccessful attempts are done, you won't be able to try again using your iPad directly. You'll have to connect it to the computer in which you last synced it with.
You are able to configure your iPad Mini to erase itself after ten consecutive incorrect password attempts. Obviously, this particular option is set off by default, but if it's something you want, you can set this option on by tapping Settings > General > Passcode Lock.
If you cannot remember the passcode at all, the only option you have is to restore your iPad Mini to its original factory settings (using the computer in which you last synced it with). Thus, you'll reset your passcode. You'll also resync the data from the device. Keep in mind that if you restore on a different computer that was never synced with your iPad Mini, you will be able to unlock the device for use and you'll also be able to remove the passcode, but all your saved data will not be present.
Be aware that if you restore your iPad to its factory settings, all of your data (songs, photos, videos, apps, etc.) will be deleted. So, don't forget to back up the content beforehand! (Apple support service cannot unlock an iPad for you without restoring the iPad).
If you can't unlock your iPad mini and need to restore it:
Connect the iPad to your computer.
Select iPad in the iTunes sidebar and click the Summary tab.
Tap Check for Update. (iTunes should tell you automatically if there's a newer version of the iPad Mini software available).
Tap Restore and follow the onscreen instructions to complete the restore process. When the iPad software has been restored, you can choose to set up your iPad as a new iPad, or restore your data from a backup.
­See also:

<!-comments-button-->