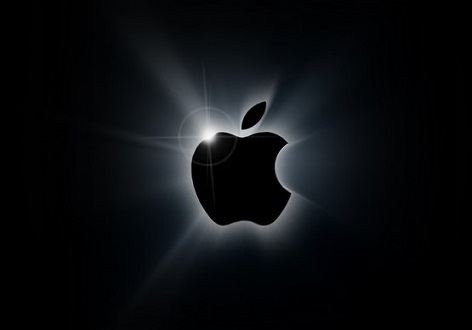 Things Apple Can or May Roll Out on WWDC 2017

Next Monday, the McEnery Convention Center in San Jose, California will host WWDC, 2017 (Apple's 2017 World Wide Developer's Conference). Those who were expecting this event to take place in Apple Park will be disappointed, but this is normal for Apple nowadays. Speaking of which, let's list things Apple is unlikely to roll out this summer.
It's a guessing game as to what they will actually produce. We take little scraps from gossip mills and Web leaks, so things might actually be better than we guess. Let's be optimistic, shall we?
MacBook Pros update: October MacPros are infamous for their low-performance, so the announcement of new processors is a likely thing to happen. With Microsoft's Surface laptops featuring Kaby Lake CPUs and Microsoft being the closest rival of Apple, it's only logical to install a new "brain". Re-booting the line will bring a lot of money, too.
MacBook update: It's exactly one year and a month since the Retina 12-inch MacBook Pro's refresh, and the chances to see the rev are pretty high. But, taking into account the inaccuracy in which Apple follows its' own schedule, I have my doubts. The company is all for mobiles today.
Mac Pro: On the second thought, I didn't put it in the Fantastic Scenario List. I still can dream. Apple's redemption started with the desktop many decades ago and it would be a shame to ditch the Mac Pro.
Mac Minis and Retina iMacs: No joy here as well. Apple seems to have given up the line completely. The future belongs to subnotebooks and ultrabooks; which is kind of bad news for our eyes and necks. But who cares?
New iPads: First, the 12-inch iPad Pro is certainly overdue for an update. The tablet has been on the market for two years without one. Second, a 10-inch iPad, much expected in April and missed, will get a hearty welcome. On the other hand, Apple has never rolled out entry level iPads with large screens. This is the privilege of more expensive models.
But, what Apple will probably do is announce new OS updates. It's a good tradition to do so at WWDC, which is devoted to developers and coding after all. Apple Music was revealed back in 2013, for instance. And as Apple skipped the spring launch event, the company is very likely to reveal something really interesting this time around.
Next MacOS update: This is a sure bet. The updates arrive every year on schedule. The question is; what it will be? If it continues developing like a desktop/laptop system, or if it's likely to blend with the mobile OS. I'd bet my money on the latter. Major IT and hardware players are moving towards mobility and portability, so the operation systems have to answer the challenge.
As for the name of it, Apple is kind of unpredictable here, just as Disney has been with the title of the latest Pirates of the Caribbean. It will have something to do with the Caribbean, I'm sure.
iOS update: the expected iOS 11, is the OS to go to the iPhone Anniversary Edition this fall, so we're right to anticipate the innovative feature fitting the mobile to come.
watchOS: The Apple Watch is the hot new thing now in the mobile devices block. With everyone longing to stay healthy and fit, this device is surely a must-have of the year. We expect the new features to include a new smart band.
tvOS: It's a high time to roll out the full-scale OS for the set-top box from the innovative company of the century. Online TV streaming is boosting and blooming, causing discussions, distress and even crimes (with hackers pilfering the TV-shows by seasons). So, here Apple is a bit behind in the game.
Apple Park and sustainability: This will be the treat for all the 'greenies'. Of course, it would be better to actually hold the event in the actual place instead of just lecturing about it. We expect to hear about innovative life and energy technologies that will run the facility of the 21st century.
And the last is the Fantastic Scenario List. Things we won't see in two or three years. But, I'd be happy to be wrong about this one. There's no way to tell which things will arrive first and how soon.
AR or VR: Augmented reality and virtual reality have been Google's and Microsoft's part and parcel. Tim Cook has expressed some interest to it, but it's too early to talk about Apple Glasses and such.
Apple AI: Siri has serious competitors to fight. The Amazon's Alexa, the Samsung's Bixby and the Google Assistant is making its way into the Apple's ecosystem. Siri is made to run as the third or the fourth digital assistant in the world as well as in the internet of things.
Siri in a can: Siri in a TV box – perhaps. But Apple is well behind the trend now. It's a shame, really. On the other hand, let's take Amazon. It's been into home things for years, while Apple is all for gadgets and electronics. iDevices are okay, but they aren't the priority.
CarPlay: Apple released 10.2.1 a few months ago, but no rumors about any overhaul.
Flying Car: Come on, guys! Let's wait and see what Musk has to offer. But we leave the OS development to Apple, of course.
And remember – you can always sell your outdated and used Apple products for top dollar cash online: Sell used electronics online now!
See also:
<!-comments-button-->