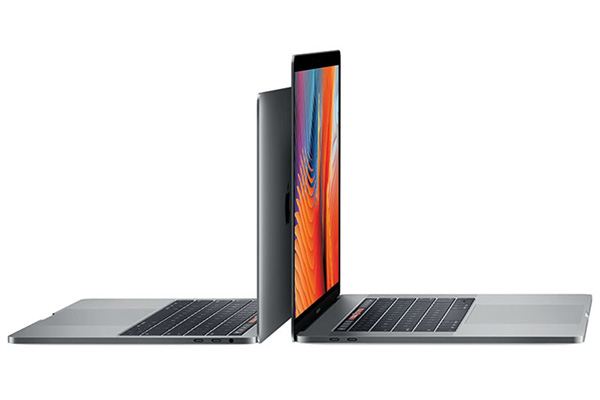 Which MacBook to Buy in 2017? [Video]
Video uploaded by Dave2D on January 20, 2017
Apple Buyers Guide: Which Mac Is Right For Me?
Ever have purchase paralysis at a restaurant? Everything on the menu sounds good and you want it all, right? That's what it's like trying to select the Apple notebook or desktop computer that's right for you.
That's why your friends at iGotOffer created this Apple Buyers Guide – to help simplify your research and point you in the right direction.
Laptops
1. The MacBook
Overview
The goal for Apple was to pack all of its core capabilities and functions – the power, speed, and intelligence – into the thinnest, lightest Mac notebook ever conceived. Mission accomplished.
Key Specs
With a 12-inch, high-res display screen and weighing in at just over 2 pounds, the MacBook provides up to 10 hours per battery charge. Under the hood you will find the 1.2GHz dual-core Intel Core m3, which can be turbo boosted up to 3.0GHz. It's powerful and plenty fast. The operating system, macOS High Sierra, is the same one that fuels all Macs, but this souped up version packs an even bigger punch.
Notable Features
The Force Touch trackpad gives you precise cursor control and an ability to command your MacBook to take various actions based on the different pressure that you apply to the trackpad. For example, by pressing on the trackpad, you can direct your MacBook to look up the meaning of a word or create a calendar event.
Another cool feature is the USB-C port, which is remarkably versatile, providing charging, fast USB data transfer, and video all from one location.
Cool Colors: Available in four colors: Rose Gold, Space Gray, Gold, and Silver.
2. MacBook Air
Overview
Sporting a 13-inch screen, the MacBook Air weighs in at just under three pounds – a nice weight but not as light as the MacBook.
Key Specs
The high-resolution display features 1440 x 900 pixels at an aspect ratio of 16:10, which translates to 128 pixels per inch. Powered for speed by a 1.8GHz dual-core Intel Core i5 processor, the MacBook Air provides 12 hours of battery life per charge. Nice, right!
The MacBook Air utilizes macOS Sierra (version 10.12), which is essentially the same operating system that Apple has used for all of its Macs, though the branding continues to change.
Notable Features
A cool feature is the Multi-Touch trackpad which is standard with the MacBook Air. It allows you to tap, swipe, or spread your fingers to enable useful actions, such as scrolling down or zooming in or out.
Is it right for me?
The MacBook Air is perfect for students and others who appreciate its compact size and light weight, making it easy to carry around campus. If you want to plug your MacBook Air into a larger desktop monitor, it's a pretty straightforward hack.
An entry-level, lower-resolution MacBook Air is also available with an 11-inch screen.
3. The MacBook Pro 13-inch
Overview
This Apple laptop has a 13-inch screen with an incredible Retina resolution at 227 pixels per inch and clear, vibrant colors. The MacBook Pro weighs 3.57 pounds and its battery should give you up to 10 hours before it needs to be recharged.
Key Specs
Powering the MacBook Pro is a 2.3GHz dual-core Intel Core i5. If that's not enough for you, you can Turbo Boost up to 3.6GHz. If you have owned a Mac before, then you're familiar with their operating system which is used to power all of Apple's Macs, and the MacBook Pro is no exception. The latest iteration is called macOS High Sierra, and it includes new technologies to give you an even better experience.
Notable Features
The MacBook Pro features a Force Touch Trackpad, which allows you to access all sorts of cool features and functions simply by pressing on the trackpad and increasing the pressure. It works very intuitively – you can force click text to get more details for an upcoming event or force click an address to see a Maps preview of your meeting location.
Is it right for me?
If you're looking to get a little more oomph out of your laptop, then the MacBook Pro's powerful processors and high-resolution screen could be just what the doctor ordered. It also has a reputation for being an ideal laptop for creative types like graphic designers and writers.
4. Macbook Pro 15-inch
Overview
The MacBook Pro, 15-inch laptop weighs about 4-1/2 pounds and comes with a terrific battery that should last at least 10 hours per charge, and sometimes longer.
Key Specs
The 15-inch model offers a crisp resolution at 2880 x 1800 and 220 pixels per inch, with support for millions of colors. The MacBook Pro is powered by a 2.8GHz quad-core Intel Core i7 which can be Turbo Boosted up to 3.8GHz.
The newest version of the Apple operating system for Macs is called macOS High Sierra, and it has been designed to provide optimal functionality.
Notable Features
The MacBook Pro features a Force Touch Trackpad. When you apply pressure to the pad, you can force click content to access key features. For example, force click a flight number to find out if your flight was cancelled or force click a tracking number to see when your package is going to arrive.
Is it right for me?
The MacBook Pro, 15-inch, may be the perfect laptop for you if you are looking for a device that is elegant but built tough. If you are going to be editing 4K video or require high-resolution graphics, then the powerful MacBook Pro, 15-inch could be just what you need.
Links
<!-comments-button-->