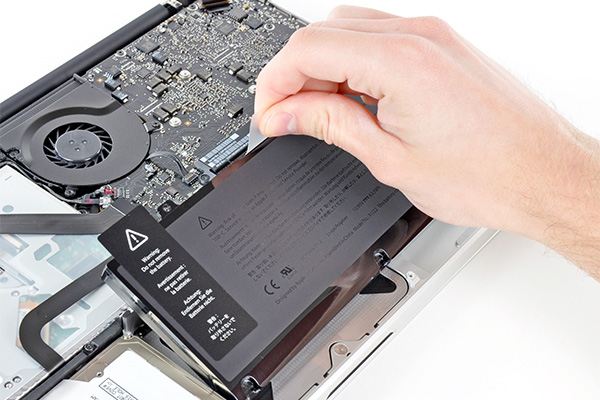 Free Batteries Replacement for MacBook Pro 2012-2013
Good news for those of our readers who own a 15-inch MacBook Pro with Retina display released in Mid 2012 or Early 2013: if your notebook needs battery service, the repair should be free.
Bad news: You have to wait for about one month. This is because the MacBook Pro battery is glued into the aluminum enclosure that is in shortage. If you're in a hurry, and don't feel like waiting, you'll have to pay a usual fee for the out-of-warranty replacement: $199 in the United States, or $259 in Canada.
To check if your MacBook Pro needs battery service, click on the Apple logo in the menu bar. Then, click on About This Mac > System Report > Power. In the Health Information section, the condition should say "Service Battery."
The policy, though, doesn't apply to any other Mac, including the 13-inch MacBook Pro, 12-inch MacBook, MacBook Air, or no-Retina models.
The service is available through Genius Bar and Apple Authorized Service Providers. Check your local offices for the replacement. Failed, swollen, and consumed batteries can be replaced as well, so this program is really a big chance for your old 15-inch MacBook Pro if you haven't sold it already. But don't forget that the earliest date on which a service can be completed is November 15.
The users who managed to get into the repair between March 2 and July 25 were luckier, as they could swap their MacBooks Pro for a maxed-out refurbished 2016 MacBook Pro with Touch Bar. And all they had to pay was just the cost of an out-of-warranty battery repair. As there weren't too many of the refurbished 2016 MacBooks Pro around, Apple closed the opportunity.
So, you have two options: either take your 15-inch MacBook Pro 2012-2013 to the nearest service provider where they'll run a diagnostic test and see if your laptop qualifies the replacement or sell it out to us and save up some cash for a newer model.
Links
MacBook Pro Battery Replacement (Early 2011 to Mid 2012) [Video]
Video uploaded by zollotech on June 28, 2018

<!-comments-button-->