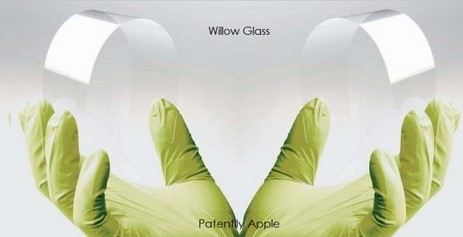 Apple Watch 3 Is Rumored to Get New Features
Now, it's time to listen to what the grapevine has to say about the Apple Watch 3. The third generation of Apple smart watches is expected to arrive in September of this year. The expectations are really high.
Taiwan's DigiTimes, reports that the old Apple's supplier TPK Holding, quit producing touch-on-lens panels, and instead have move on to glass-film ones, produced by General Interface Solution (Taiwan) or Biel Crystal Manufactory(Hong Kong). What does this mean for general users? The Apple Watch 3 dial might become thinner, quicker, brighter and more pleasant to touch. But, this is not the only feature the dial can get.
The latest patent by Apple (January 2017) looks much more promising: PatentlyApple.com.
We've already posted in the List of Wanna-Have Magic Things how wonderful it would be to have flexible gadgets. We conceded that (much to our despair), modern batteries cannot allow this dream to come true. But, the Apple Watch 3 might just prove us wrong. They can have the screen expanded to the flexible band while housing the battery in the dials' hard casing. That would be fantastic! From the materials point of view, there are no problems at all. Back in 2012, Apple announced that they were developing something called WILLOW Corning glass, which is strong and unbreakable, but flexible and of use in every kind of flexible gadget made by Apple. So, imagine a display that goes all over your wrist and around it! With a floral splash screen, the new Apple Watch 3 could look like a stylish bracelet and fit an elegant summer look.
It's still unknown if the Apple Watch 3 will get a round or a rectangular face, but obviously, it must curve into the band smoothly. Talking of which, the band is rumored to acquire the prefix 'smart-' as well. The fitness tracker features will probably move from the watch casing to the bands. There is even some speculation that there will be some module to monitor the glucose level in blood in a non-invasive way, which will be a great feature for people with diabetes.
The band straps will come separately and will have various features available. This is not a very good news, because Apple Watches feature a complicated technology that involves a green LED lights paired with lightsensitive photodiodes, which detect the amount of blood flowing through your wrist in order to measure the heart rate. This technology is called photoplethysmography. To include this, the straps will probably need to be quite think.
Apple engineers have also tried to make the band more utilitarian. First, it will feature magnets to keep the watch dial in place. This idea is nothing new, since Apple has long been using magnets in connectors. Second, the band will double fold to serve as a prop for the watch, or wrap around it for transporting.
Moving the health monitor features into the band means that Apple engineers will need more space inside the watch casing in order to install something much more enticing.
Right now, the Apple Watches are great peripherals. They are okay, but they need to be paired with iPhones. It is rumored however, that the Apple Watch 3 will get a communication module of its own, including wireless transceivers for Bluetooth, WLAN and, possibly, one or more WWAN transceivers to communicate with a cellular network. The corresponding layout has been also patented by Apple, so their watch can become the first ever wrist-phone.
Apparently, the Apple Watch 3 will also get an HDTV feature as well. Although technically it's possible, we personally don't think it's very useful. Watching video content on a small dial will probably become uncomfortable very quickly. Perhaps it will do for short news reels or YouTube videos, but nothing lengthy or serious like a television series.
Obviously, the Apple Watch 3 display must feature greater sharpness and brightness in order to support the tiny visual details. This will become possible thanks to micro-LED technology. The pioneer of this technology was the LuxVue company, bought by Apple in 2015. So, the time has come to launch the micro-LED screen in the new wearable.
Don't forget about one of the more important, "must-haves" for any smartphone – the camera. Technically, installing a tiny cam with CMOS sensor is not a big deal nowadays. The problem is, will it be comfortable enough for video calls or selfies. Here, we pay not for quality but for possibility.
The price will probably be around $599 or more, taking into account all the innovating features we've listed. But, we aren't sure if Apple will roll out all of them in September. We still have our doubts that the communication feature will be included.
Implementing the GSM or LTE module into the Apple Watch, may kill the iPhone. It's unlikely that Apple will make that move.
The good news is, the Apple Watch 2 price will plummet. And, if you want to get rid of it, contact iGotOffer and get a quote: Sell Apple Watch online now!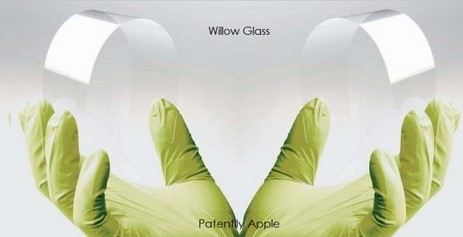 <!-comments-button-->