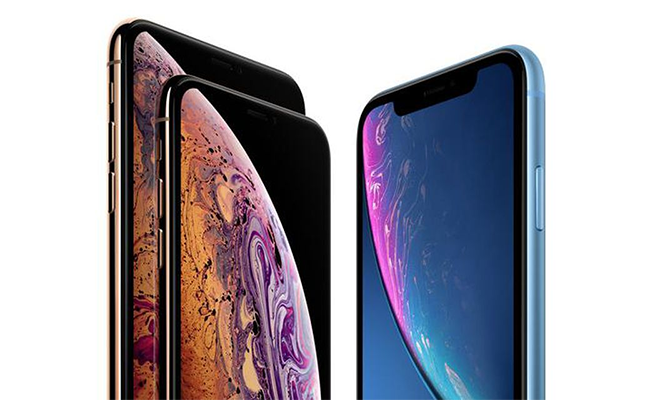 The Definitive iPhone XS Max Review [Video]
Video uploaded by Jonathan Morrison on September 20, 2018
iPhone XS, XS Max, and XR Displays: A Quick Tour
This year, very uncharacteristic of Apple, we're having not one, but three new iPhones: XS, XS Max, and XR. That's why these three models are constantly being compared. Which iPhone is the best purchase, and why?
Here are the three model specifications:
iPhone XS: 5.8-inch OLED, 2436-by-1125-pixel resolution at 458 ppi, True Tone, 625 cd/m2 max brightness.
iPhone XS Max: 6.5-inch OLED, 2688-by-1242-pixel resolution at 458 ppi, True Tone, 625 cd/m2 max brightness.
iPhone XR: 6.1-inch OLED, 1792-by-828-pixel resolution at 326 ppi, True Tone, 625 cd/m2 max brightness.
All three models share the same A12 chip and logic board. Their only difference is their storage capacity and display. With the advent of the iCloud and its associated services, the amount of internal storage is less critical; it's the display that wins the game.
The two top models, the XS and XS Max, have the same OLED display, with HDR10, true black tone, and 4K support. With an OLED display, now the industry standard for top smartphones, every pixel is powered individually and capable of displaying more vivid, true-to-life colors, particularly black and white.
DisplayMate tested the iPhone XS Max and found a significant (up to 22%) increase in brightness, contrast, and power management. The key factor is the diamond-shaped layout of the RGB subpixels that allows minimal distortions of an image. Practically speaking, this means that the iPhone XS Max (and even the XS) are more comfortable to watch at an angle. We rarely keep the phone strictly upright, but at various angles. With less advanced screens, doing so spoils the color shift, because the images acquire some bluish or greenish coloring, but not so with the iPhone XS and XS Max.
OLED displays are prone to burn out, and the iPhone X became notorious for displaying a "green line of death," right from the box. We wrote last year that this was the natural drawback of any OLED matrix, due to the fact that over time, every tiny diode or pixel is being destroyed by too much power. Subpixels vary in size, with blue being the largest and green the smallest, so they consume different volumes of power. But these new models, with their wisely-organized, diamond-shaped grid, have become the best solution available to more effectively distribute power.
The iPhone XR is a true phenomenon. Although it omits one main camera, it features Liquid Retina display, which Apple claims is the best in the industry. Most smartphones still sport IPS LCD displays–although they cannot boast the same brightness and contrast, they offer richer color saturation. According to Apple, the iPhone Xr's six-channel sensor monitors color temperature and adjusts color to the environment. Detailed specifications are unavailable at this time, as the Xr is just being released.
DisplayMate also mentioned that these phones' HDR10 image quality rivals that of an UHD TV. HDR10 is now standard in premium TV sets. Unfortunately, Apple was not the first to introduce it to iPhones: Sony has that honor. In the spring of 2018, Sony's Xperia XZ2 Compact and Xperia XZ3 already featured HDR BT.2020, a step-up in HDR TV, capable of decoding 12 videos. Luckily for Apple, Sony is more focused on the very specific Japanese market. At this time, HDR10 content for mobile phones is still rare; its distribution is hurdled by the lack of a 5G network. HDR video may have seemed like a great idea during presentations, but how often does one download HDR10 movies to watch on their phone, even a larger one? We think this feature makes Apple phones truly "future-proof."
So, which of the three iPhones would you buy? It's a matter of personal choice. Some people hate OLED displays because their eyes get red and itchy. Others claim that LCD screens look dull and bleary and cause eyestrain. Go to the store and try all three models. Trust your eyes! It's up to you and your sight.
Links
<!-comments-button-->