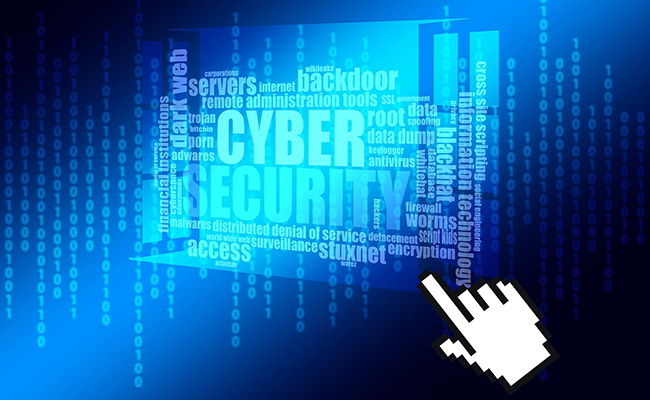 Cyber Security In 7 Minutes | What Is Cyber Security: How It Works? | Cyber Security [Video]
Video uploaded by Simplilearn on June 10, 2020
12 Online Behaviors That Sabotage Your Cyber Security
Even experienced web surfers are prone to overlook online security. Most of them think they are too insignificant to fall victim to hackers or web stalkers, but they're wrong. Cyber criminals use robots that suck in data from millions of users, regardless of income, social class, or personal preferences.
So here's our list of bad online habits you should ditch for greater safety:
1. Using the Same Password
Never use the same password for computers, phones, tablets, forums, online stores, and social media accounts, even if it's 18 symbols long and contains letters and digits. If one of your accounts is cracked, then every single one of them is spawned.
Some users have three passwords: one for all the devices, one for shopping, and one for chats or social media. It's ultimately wrong.
Use password generators and managers to create and store all your passcodes.
One device/account should equal one password. Think of it as a driving license: you can't share it with other people, can you?
2. No-Password PC or Laptop Waking
You need a password to access your computer when you start it, but what about after waking it from hibernation? Apply the smartphone principle to your computer—your computer or laptop should ask for a password every time you wake it. No exceptions!
3. Adding Other Peoples' Fingerprints
Thank God phone makers and OS developers require users to use a passcode to activate their devices, be it a password, a draw-based graphical password, or some biometric ID. The most common biometric ID is a fingerprint. MobileSoft allows adding up to five fingerprints to a database. It can sense an emergency situation, like if you cut or fractured your identification finger and used another finger. However, many people also add fingerprints of their partners, spouses, and even kids. Never do that! Use alternative means of identification, like passcodes and graphic keys.
4. Using Z as a Draw-Based Graphical Password
Try to avoid Z or mirrored Z as a draw-based graphical password. It's the easiest draw pattern, but also the most common.
5. Skipping Two-Step Authentication
2FA is the most secure access to private files and emails. Leading account-based services, including Gmail, Google Drive, iCloud, Twitter, and Facebook, insist on two-factor authentication, and randomly check phone numbers to add an extra layer of protection. Be patient, and wait for a passcode text to be sent to your phone!
6. No Lock Screen Protection
Always lock your phone, tablet, or PC screen and turn off notifications on the lock screen. Other people should see just wallpapers. Locking the screen or sending a laptop into hibernation mode should become an automatic routine, like locking your car or house when you leave.
6. Turning Off Anti-Virus Updates
Many nonchalant users turn off antivirus updates because they lack free disk space or memory. You can delete any other software and save your files to an external drive to save space, but ALWAYS let your AV update its database, because unprotected data is everyone's data.
7. Ignoring System Checkup Routines
Every decent antivirus offers a regular system check-up by default. Unfortunately, these routines slow down a PC's overall performance, which is why many users turn them off. Users rely on AV background monitoring and hope that the software will alert them if it detects suspicious activity. Activity is the key word here. If malware is active, it means the computer was infested, and data may have leaked or become corrupted.
Schedule a regular checkup for nighttime, or a time when you're away from your PC.
8. Having Too Many Browser Extensions
Browser extensions are numerous and ubiquitous. Some come by default with a browser. They are advertised as helpful softwares, but they mostly slow down your web surfing speed and can act as worms or backdoors. Sit down and count how many browser extensions you use more or less regularly. We bet it will be two or three, at most. Turn the others off or uninstall them and run an AV system checkup.
9. Clicking on Strange-Looking Links in Emails or Messages From Unknown Senders
Clicking on a strange-looking link is like opening Pandora's box. Pandora was a very curious ancient Greek goddess who was told never to open a box that Zeus gave her. She disobeyed and unleashed maladies, disasters, and death. Don't be like Pandora! A single long link without a preview should alert you. If it happens to come from one of your contacts, reach out to them and ask what it means. A spoofed account never answers.
10. Using Pre-installed Factory Passwords for Routers and Other Connected Smart Devices
Never use a password from a sticker on your router or from a connected smart device. Factory databases are always under attack, and they leak. When activating a device for the first time, the first thing you should do is change the default password.
11. Using Public Wi-Fi For Access to Cloud and Bank Accounts
If you're connected to a public hotspot, refrain from visiting your online bank accounts or cloud storages. One in four public hotspots have no protection at all; the other three have minimum protection. If you absolutely need to check your bank account or email, use a VPN.
If you can avoid these twelve pitfalls, your surfing should be much more secure.
Links
<!-comments-button-->