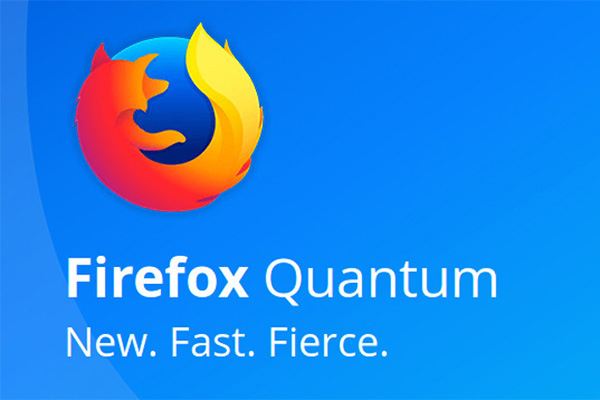 Firefox Quantum: Chrome Killer? Should You Switch Browsers? [Video]
Video uploaded by ThioJoe on December 5, 2017
New Firefox Quantum Cancels All Passwords – What's Next?
The latest Firefox 60.0 or Firefox Quantum cancels all passwords and gives us a glimpse of what a login-free Internet can look like. Mozilla's browser is the first to acquire the Web Authentication standard and USB-based security keys like Yubico's YubiKey tokens. Google's Chrome is planning to include this feature in its yet-to-come version 67, while Microsoft hasn't specified the date for the Edge to follow yet.
Most of our online activity is protected by passwords. Whether you are checking your email, or watching a movie, or even doing some online shopping, everything nowadays requires a password. You can store your passwords in passwords manager or try to memorize them all by heart by following our guide, but now there happens to be another option.
Mozilla assures, that WebAuthn features a sophisticated level of authenticators and cryptography to protect user accounts and supports various authenticators, such as physical security keys. In the future, the system will also include the smartphones with biometric and fingerprint scanners.
Meanwhile, the only non-virtual key to your account is Yubikeys from Yubico. Some of them look like typical full-size or nano USB-A and USB-C sticks. To get access to your account you have to keep them plugged into your computer or smartphone at all times. The more up-to-date "Neo" models use the NFC connection and all you have to do is just tap them against your smartphone or tablet to enter your account. The Yubico keys support Windows and Mac login, Gmail, GitHub, Dropbox, Facebook and many other services.
So, to fully use this new feature of Firefox Quantum you have to buy the token as well. Once you create an account with this token, you won't need any passwords from there on. WebAuthn as a security system supports no passwords or SMS-authentication. It uses encrypted keys and these keys are stored on the user's side. Therefore there are no databases, no leaks and no compromised passwords. In addition, it is also impossible to intercept data that passes from your device to any website you visit.
The ultimate goal is to also include the unique biometric authentication that is now used on mobile devices and on some Microsoft Windows laptops. Once these devices are included into the new security ecosystem, even Yubico keys will become useless. Of course, fingerprints and faces are much more reliable than a chain of characters and digits. This new authentication option also means that you have to be even more careful about your tokens and devices than ever before. Biometric scanners are very hard to fool but experienced hackers can break down the protection if they have enough time and resources.
Fortunately, the biometrical login-free authentication is yet to arrive and perhaps developers will be able to secure the process until then. For example, the system will be able to detect not only your fingerprint or face but also the MAC address or the signature of the device you log in from. Of course, it will undermine the anonymity online and some websites may want to preserve the old password system as well.
WebAuthn aside, Firefox Quantum is still a fabulous browser. For example, it can be customized for the office. Customization can be performed via the Group Policy tool on Windows 10 Enterprise, or through a JSON file supporting Mac, Linux, or Windows. There are also two options for getting updates.
The Rapid Release build auto updates every six weeks or so, while the Extended Support Release does this only once a year. The updates include new features and performance improvements.
Home users may appreciate a wider layout on new tabs. A larger "Top Sites" menu now spans eight icons, and "Highlights" icons become larger. The Pocket's recommendation section now features an occasional sponsored story but Mozilla claims that recommendations are stored locally on a user's PC, and cannot be collected by search engines to barrage you with likewise recommendations or context ads. Your browsing history is also intact. Of course, no one can guarantee that your provider won't sell it to a third party (which is now absolutely legal, thanks to the FCC), but Mozilla did everything on its part to guard your security.
It seems that the news that Firefox Quantum cancels all passwords is not the last in a long series of similar news to expect in the near future.
Links
<!-comments-button-->