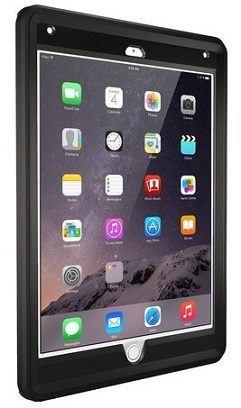 Getting Ready to Sell My iPad
Before You Sell iPad: Reset It
An iPad is a flat slab of a computer, wirelessy connected to a network that instantly pulls down any information the user needs, right then and there (do you remember that in Star Trek universe, this electronic device is called a PADD, short for Personal Access Display Device). So the concept of the iPad has been known since the first futuristic science-fiction shows.
One thing those movies and TV gadgets never seemed to have is a manual so you could find out things, like, say, how to turn the iPad on and off, how to turn down the sound, how to get back to the screen where your photos live after you played a game of TwoFastAndOneSlow…
On 21st-century Earth, these things may not be obvious for new iPad owners, but here you'll learn the basics about how to navigate your iPad, so you can find the programs you want, jack it into your computer to load movies and photos and make sure you get it charged up for a full day of fun.
If you want to sell your used iPad, we recommend that you reset the tablet to the factory default settings. This action will wipe your device by erasing the settings and data, and will protect your personal information. Once restored to factory settings, the old iPad can be set up properly by the new owner.
Back up your iPad and sign out of iCloud. To do this, perform the following steps:
Tap Settings > iCloud.
Scroll down.
Tap Sign Out.
Go to Settings > General > Reset.
Once there, tap Erase All Content and Settings. Your iPad will be completely erased. Any credit or debit cards you added to Apple Pay will be erased. Any apps, music, photos, documents, etc., will be erased too. FaceTime, iCloud, Game Center, iMessages, and other services will be turned off. The device will be erased and removed from your account.
Note that you can configure your iPad mini to erase itself after ten consecutive incorrect password attempts. This setting can be turned on by tapping Settings > General > Passcode Lock (it is set to off by default). If you cannot remember the passcode, you will need to restore your iPad with Retina Display. In this case, you'll have to use the computer with which you last synced it.
This allows you to reset your passcode and resync the data from the device, or restore from a backup. If you restore on a computer that was never synced with your iPad with Retina Display, you will be able to unlock the device and remove the passcode.
After you sell your old iPad, Setup Assistance will guide the new owner through the setup process when they turn on the iPad for the first time. Your content won't be deleted from iCloud when you erase your iPad.
WHAT TO DO IF YOU NO LONGER HAVE YOUR IPAD?
If you couldn't complete the steps above because you lost your iPad, or just forgot to back up and erase it, follow these steps:
Contact the new owner and kindly ask them to erase all content and settings on the iPad, using the above methods.
You can erase the iPad you no longer have if you're using iCloud and Find My iPhone on the device. To erase remotely, sign in to iCloud.com or the Find My iPhone app on another connected device, select the iPad, and click Erase. After you have erased the device you no longer have, click Remove from Account.
If for any reason you can't follow either of the above steps, change your Apple ID password. Changing the password won't remove personal information that's stored on the iPad you sold or lost, but it will prevent the new owner from accessing to your information from iCloud and deleting it.
In case you're switching to a non-Apple cell phone, deregister iMessages.
If you're using Apple Pay, remove your credit or debit cards on iCloud.com. Choose Settings to see which devices are using Apple Pay, then click the device. Next to Apple Pay, click Remove.
See also:
iGotOffer Encyclopedia: all information about Apple products, electronic devices, operating systems and apps.
Getting ready to buy a new gadget? Sell your old iPad online. Free shipping. Top cash guaranteed. BBB A+ rated business.
<!-comments-button-->