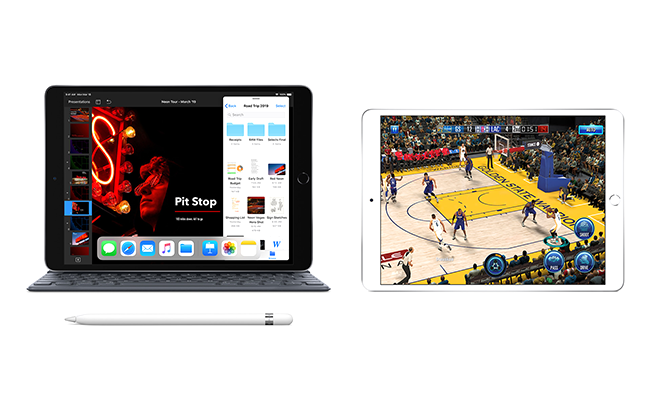 2019 iPad Mini 5 vs 2019 iPad Air – Why I Returned the Air! [Video]
Video uploaded by Brandon Butch on April 12, 2019
iFixit: iPad Mini 5 is Almost the Same, but iPad Air 3 Is an iPad Pro in Disguise
iFixit guys tore down the latest Apple iPad Air 3 (2019) vs Apple iPad mini 5 (2019) and found a lot of interesting things under the hood.
iPad Mini 5: A Weaker Battery and 2 Repairability Scores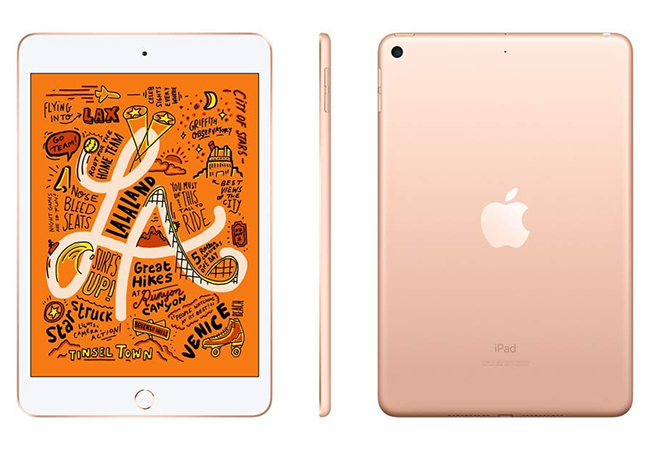 Apple did upgrade some parts like ambient light True Tone sensors and a front-facing camera while placing a set of microphones in the center. The battery's capacity is 19.32 Wh which is even less than in a standard iPad (32.9 Wh). Some 6-inch smartphones even feature larger batteries nowadays! The iPad Mini 5 with its a 7.9-inch display will have tough times lasting on such a weak battery.
Besides, removing it is a tricky job. A cover bracket is adhered to the battery flex connector and the battery disconnects the moment this bracket is removed.
iFixit expert also noted that the iPad Mini 5 is full of glue.
The logic board has no surprise in it. Apple APL1W81 A12 Bionic, LPDDR4X DRAM memory from Samsung, 64GB flash memory from Toshiba, Apple Bluetooth/WiFi module.
Here's the full list of the hardware:
Apple APL1W81 A12 Bionic SoC, layered over Samsung K3UH4H40AM-MGCL 3 GB LPDDR4X DRAM
Toshiba TSB3243VD1190CHNA1 64 GB flash memory
Apple/USI 339S00551 Bluetooth/WiFi module
Broadcom BCM15900 touchscreen controller
Apple 343S00282-A0 and 343S00286-A0 (likely PMIC's)
NXP 1612A1 USB charging controller
NXP 100VB27 NFC controller
iPad Air 3: Almost a Pro with 2 Repairability Scores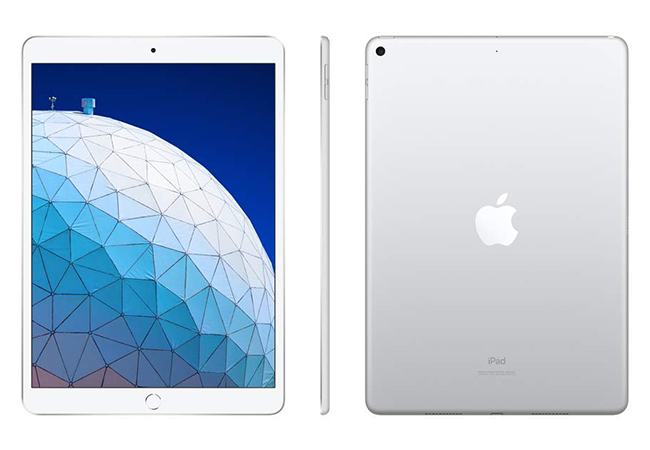 The reviewers already noticed a stunning resemblance between the iPad Air 3 and the iPad Pro, but iFixIt proved it tearing the tablet down.
The iPad Air 3 inherits the Pro dimensions, a smoothly installed camera and a Smart connector. The only thing that can betray the origin of the tablet with its face down is a darker Space Gray color. Only an eye of a long time Apple fan can see the difference.
The hardware layout copies that of the iPad Pro too. The iPad Air 3 features the same logic board and dual-celled battery. The capacity is surprisingly higher than Apple promised – 30.8Wh vs. 30.2Wh . We aren't so lucky with speakers, though. The landscape sound orientation remains an exclusive Pro feature. There are only two speakers in the iPad Air 3, while the others are replaced with a large metal bracket and two posts built into the case. iFixIt experts assume, that they support the display and also hold additional LTE antennas in cellular models.
The hardware list includes:
Apple APL1W81 A12 Bionic SoC layered over 3 GB SK Hynix H9HKNNNDBMMUYR LPDDR4X RAM
Toshiba TSB3243V40755TWNA1 64 GB NAND flash
Apple 343S00281-A0 1907PHFJ (likely PMIC)
Apple/Universal Scientific Industrial USI 39S00551 Wi-Fi/Bluetooth module (as seen in the iPhone XS)
2x Broadcom BCM15900B0 touch screen controllers
343S00264-A0 1909PHHP
As you can see, here Apple switched to Hynix instead of Samsung and NAND flash memory instead of the common flash one. In fact, NAND flash is the technology used in SSD drives. It's faster, failure proof and can read and write more data per second. It's a great storage for a non-premium tablet! Apple has been very generous lately, hasn't it? We, in iGotOffer, wonder if Apple will silently upgrade the iPad Air 3 LTE version with a 5G Intel modem next year.
The bottom line
Both tablets look great. They are more packed than their predecessors, although their repairability is close to zero. On the other hand, every modern gadget is the same: you can't fix it at home any more. I'd invest my money in any of them, an iPad Mini 5 or an iPad Air 3, it's a good buy for a traveler.
Links

<!-comments-button-->