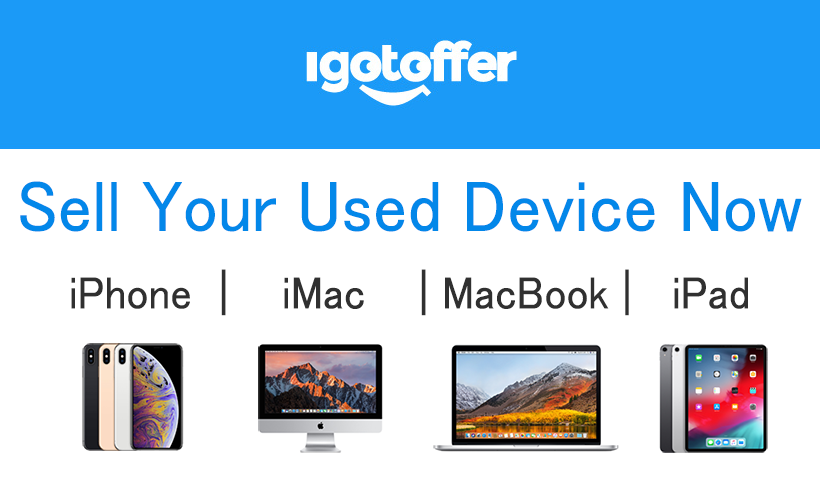 iGotOffer.com Success Story – An Unfathomable Idea in Execution
iGotOffer.com was founded by Svetlana Ustinova back in 2010. It didn't take long for the entrepreneur to crack the code to mind-boggling growth and success. iGotOffer.com began operations a year after it was established. The company deals in pre-used Apple products including iPhones, Tablets, Macs and more. It buys these products form the owners, refurbish them, and sell them to new owners.
Success Story
If there is any company that blasted its profits through the ceiling, it was iGotOffer.com. Svetlana's venture started the company with a decent capital and around ten employees. While the number of workers has pretty much remained the same with 13 working in the store now, its profits have seen an overwhelming increase. In fact, according to Inc. 5000, the three-year growth rate of iGotOffer.com rose to an astounding 1000%! This led the company to move the Inc. 5000's top 500 companies by securing the 396th spot in 2017. Since then, the growth rate has further increased to a mind-boggling 1344% in 2018. This has led to a mammoth increase in the revenues of iGotOffer.com in the past few years. As of 2018, the company stands at an annual revenue of $6.1M.
Formula
Sometimes even the simplest of the modules can churn up numbers that no one can ever comprehend. This is exactly what happened with iGotOffer. Although Svetlana knew the potential of her idea to create a simple and hassle-free market for Apple users where they can sell their used Apple products, she did know the true extent of it.
iGotOffer.com started by purchasing pre-used Apple products from owners and reselling them after refurbishment. Later, the company also started repairing the damaged parts and selling the phone's parts individually. Once the business took off, she quickly tapped into the markets of two other manufacturers, Samsung, and Google. Needless to say, these markets are also paying off in terms of numbers.
Two Birds One Stone
The unrivaled growth rates that iGotOffer.com brings forth are something that makes it one with the best modules. What takes Svetlana Ustinova's business ideas further up a notch is her ability to hit two birds with one stone. In addition to making excellent profits, she always prevents huge amounts of e-wastes from causing pollution. This is because her company, iGotOffer.com, purchases tons of products by paying millions of dollars a year. This allows them to even buy products that are likely to end up in dumps.
iGotOffer.com's exponential growth through the years has left it becoming a feature of several publications. The company has featured on numerous big names such as on Inc. 5000, Business Insider and Forbes etc. According to the owner, Svetlana Ustinova, "innovation builds a new market". She demonstrated and proved her theory with a practical execution. Svetlana Ustinova is one of the top-ranked businesswomen in the United States heading one of the fastest growing companies, iGotOffer.com, in the country. The company's headquarters is in New York, but Svetlana plans to move it to New Jersey in the coming months. Learn more about iGotOffer.com, and get exceptional deals on your Apple, Samsung, and Google products through the website, igotoffer.com.
Links
How to Sell Your Gadgets – iGotOffer.com and Others [Video]
Video uploaded by MobileTechReview on February 22, 2019

<!-comments-button-->