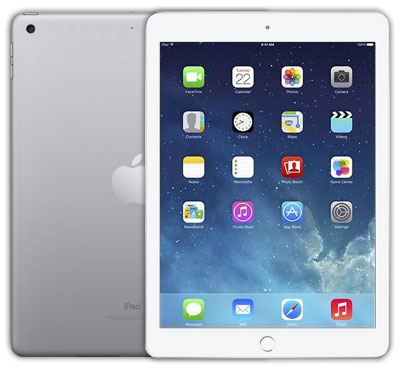 iPhone and iPad to Get iOS 10.3.1 Update, Apple Says
This small update includes bug fixes and improved security.
Just weeks after the iOS 10.3 release, Apple rolls out a small 50MB update to fix bugs and security issues. Specifically, the update fixes two major drawbacks of the system: the vulnerability in the Safari browser that made possible DDoS attacks by hackers possible, and a Wi-Fi flaw that allowed a culprit to execute arbitrary code on the Wi-Fi chip.
The iOS 10.3.1 update is now available to download for free over the air or through iTunes for all iOS 10 users.
The next update, 10.3.2, has been sent to developers for beta-testing. It's expected to bring further fixes in the security system.
Here are a few of the features that came with the iOS 10.3 update:
Find My AirPods: This is not a search engine like with Find My iPhone or iPad, because the AirPods sport neither a GPS module nor network access. This feature is a log that shows the last time the AirPods were connected to your handset. Therefore, it helps to find forgotten earphones, but not stolen ones.
App Transition Animations: Apple added a subtle change to the transition animations that are shown as apps open and close in iOS 10.3. They move faster and have more rounded edges. While insignificant, and perhaps obscure for the inattentive user, the animation goes a long way to improve the interface speed.
Weather in Maps: The Maps app now features a 3D Touch weather icon to see the local forecast for your area.
Apple ID Profile: The Settings app has a new Apple ID profile section at the top of the first screen. The security settings, full contact profile, iCloud account details, payment information, App Store settings, Family Sharing settings, and more are placed on a single page, as well as the list of every Apple device you're signed in on at the moment.
iCloud Storage: The iCloud settings page shows how much iCloud storage is being used.
New File System: Installing iOS 10.3 will automatically convert the the iPhone or iPad file system from HFS+ to APFS. APFS is better optimized for NAND flash storage, and provides quicker access to files and more complicated encryption.
Voice Call Continuity for Verizon: Verizon Wireless subscribers will appreciate this one, as the iCloud calling features are finally supported by Verizon. The calls are available on Mac, iPad, iPod touch, and Apple Watch.
Podcasts Widget: This Widget is meant for Podcasts fans.
See also:
Do you think about jumping to a new model and thus about recycling your old gadget? Trade in your used electronic device at iGotOffer.com for top cash. Free instant quote, free and fully insured shipping, fast and secure payment – Sell old electronics online now!
Have you discovered our iGotOffer Encyclopedia? This incredibly efficient source of knowledge is full of helpful information, articles about Apple products, news about consumer electronic market, its history, humor related and other texts, Apple press-releases and more. Reading our Apple Encyclopedia, you can gain valuable tips and information on many topics! Great advice is on its way to you!: iGotOffer Encyclopedia, everyting about Apple's products.
<!-comments-button-->