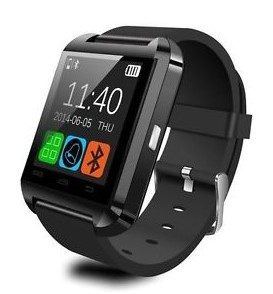 Android Wear App Arrives on iOs
Thanks to Android Wear, a new companion app introduced by Google, users no longer need to spend hundreds of dollars for a smartwatch that pairs with their iPhone. iPhone owners are now invited to try Android Wear with their Apple iPhone, as this app lets the two devices work together. In the beginning, only the LG Watch Urbane was supported. However, support for all future Android Wear watches is coming. Huawei, Asus, and Motorola will be included in the package. Apple's own watch is still exclusive to iPhones, and Apple is very unlikely to change this practice. In fact, the most genuine smartwatch experience for iPhone owners will be provided by the Apple Watch.
To run the Android Wear for iOS on Google's smartwatches, users need iOS 8.2 or better on their iPhone 5, 5c, 5s, 6, or 6 Plus. This app brings fitness tracking, notifications, contextual information, and more from pop-up Google Now cards, as well as Gmail, Google Fit, Google Translate, Google Weather, Google Alarm, Google Agenda, Apple Calendar, and Google Calendar. Other useful features are available, as well as all third-party app notifications which will also work with the software.
The Android Wear app allows users to change the watch face, flick through information too on their watch, or to perform voice searches.
Also note that due to software limitations, Android Wear for iOS isn't bringing support for third-party Google Play Store apps. Experts are doubtful that Android Wear for iOS will boost sales of Google-powered hardware. Indeed, Apple device adepts are generally loyal to their company. For notifications and Google's own services, people can spend far less for their smartwatch, less than half of the price of an Apple Watch Sport.
­See also:
iGotOffer.com: the best place to sell or trade in used iPhone online. Top cash guaranteed. Free quote and free shipping. BBB A+ rated business.
<!-comments-button-->