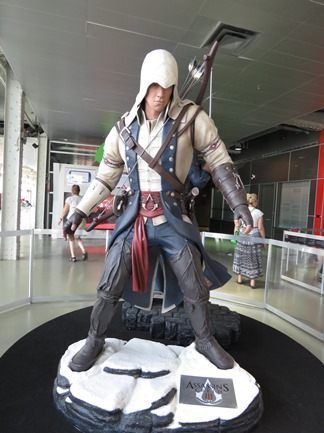 How to Get Rid of iOS Crash Warning Scam Messages
You may have seen a crash warning popup on your iPhone or iPad iOS. Something like "Warning! iOS crash report. Due to a third-party application on your device, iOS has crashed. Contact support for an immediate fix." There can also be other variations. This announcement seems legitimate. In order to make you react, it may even claim that it originated from Apple: "There is a problem with the configuration of your iOS. Please call Apple Technical Support." It suggests you call a toll-free number for your geographic location. If you fall for the trap, the person on the other end of the line will ask you for money to repair your phone and make the pop-up disappear.
However, it's nothing more than a scam, which appears to be targeting the Safari browser users. Obviously, these people do not have any connection with Apple, nor with similar companies. The scammers will not be able to make the popup go away. They will, however, try to acquire your personal data, your financial details, and your identity.
This scam was seen for the first time in November 2014. However, you can easily fix it in just a few seconds:
First, put your device into Airplane Mode. To do so, go into Settings and toggle the Airplane Mode switch to on. Go to Settings, and then go to Safari. Once there, tap Clear History and Website Data. Close Safari by double-pressing the Home button and swiping Safari up to close. Now, exit Airplane Mode and restart Safari.
If you want to reduce the risk of scammers targeting your iPhone or iPad in the future, you can always block popups. To do so, just go to Settings – Safari, and then toggle the Block Pop-ups switch.
How to Deal with App Crashes
Unfortunately, issues with the iPhone's software are not very rare. But whatever issue arises with your smartphone, there are always troubleshooting tips to help.
Well, if something goes wrong with your iPhone, you should take three deep breaths before you proceed. Take these necessary breaths before anything, as issues that arise with your smartphone can be extremely frustrating and stressful. So believe it or not, a calm and rational approach will always get you further on the way to happiness than blind panic.
And one more thing: think before you proceed. Remember that if you use heavy-duty troubleshooting methods when they aren't absolutely necessary, you may be doing damage to the phone that you will have trouble repairing. Your data can be lost, but it would have been safe had you not taken unnecessary measures.
Now let's show you how to deal with app crashes:
First at all, remember that if you do not close an app you've been using, it will continue to run in the background. Even though you cannot see it working, it will still be running silently and consuming your phone's resources.
Try to go back to the app and close it. However, if the app does not respond to this approach, try using the "force-quitting" method.
This means that you will force the unresponsive program to quit.
To force-quit an unresponsive app:
Press the Home button twice rapidly. By doing this, you will see the different apps you have currently running.
Unfortunately, you often cannot see the app you want to force-quit, because it won't show on the first screen of the bar. Just scroll left or right until you see the app.
When you find the app, tap and hold its icon on the app-switching bar. Hold the icon until the icons on the screen start to jiggle.
Now you should see the Close button. This button is a red circle with a horizontal white bar across it. You will find it in the upper-left corner of each icon.
Next, tap the Close button to close the app.
Finally, press the Home button to stop the icons from jiggling.
Now your phone should be running normally.

­See also:

<!-comments-button-->