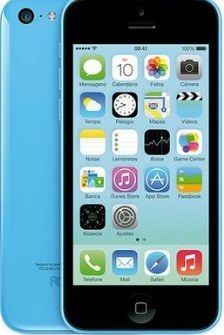 iPhone 5c Review
(iPhone  5c product Review)
The iPhone, or other Apple products for that matter, is a well-known and popular device. On a normal day, most people in the street, riding the bus or the subway are using iPhones. So much so that it seems that everyone has an iPhone. So is it the iPhone the only phone available? Of course not, but it seems to be the number one choice for the majority of the population…
So what is so special about the iPhone? Let's take, for example, the iPhone 5c because the new generation of iPhones (the iPhone 6) is a bit fragile. Naturally, the iPhone 6 is fragile. It's due to its thin and sleek frame. After all, the video showing a person breaking their new iPhone went viral. But we are writing iPhone 5c review, not iPhone 6.
The iPhone 5c is a very good phone to have. The device comes with a set of applications, a perfect touchscreen system and so on. They have the ability to be synced with other Apple devices, such as the iPad and MacBook.
You can plug in your earphones and listen to music similar to an iPod. You can write notes, receive and send email. You can easily download social media and other apps.
So, the iPhone 5c is a user friendly, easy to use device that is much more than just a phone. For example, it has a built-in camera. This feature allows one to take very good quality pictures. Also, the photographs can then be edited with built-in filters. The result can be a high resolution black and white photo, for instance.
Siri is very well known as an integral part of an iPhone. Interestingly enough, the TV show The Big Bang Theory has an episode about one of the characters falling in love with Siri. The point of mentioning the show is that Siri is a very interactive feature of the iPhone.
Further, browsing the Internet could not be made easier. Many Websites today have a mobile version. That makes it even easier to read, watch or search material on the Web. Again, many resources have downloadable apps. We could cite Blogger or even online dating sites for that matter. The icons for apps are easy to rearrange.
The iPhone gets a very good rating in how customizable it can be.
In conclusion, the iPhone 5c is a very good cellphone, to avoid using the term "perfect". In regard to price, iPhones are expensive. Especially expensive are the later models and those with higher storage space. But, many mobile phone companies offer iPhones for a lesser price if one takes a contract of a certain time period. Of course, if you stop the plan you must pay for the iPhone you got in its entirety.
That's all about iPhone 5c review.
­See also:
iGotOffer.com: the best place to sell my used iPhone online. Top cash guaranteed. Free quote and free shipping. BBB A+ rated business.
iPhone 5c Review. Source of the image: iGotOffer


<!-comments-button-->