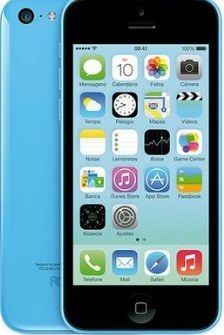 iPhone 5c Review
(iPhone 5c product Review)
The iPhone, as well as all the other Apple products for that matter, is a well-known and popular device. In fact, you see them so often around town, that it seems like everyone has an iPhone. Is the iPhone the only phone available? Of course not! It does; however, seem to be the number one choice for the majority of the population.
So, what is so special about the iPhone? Let's take, for example, the iPhone 5c. The iPhone 5c is a very good phone to have. The device comes with a set of applications, a perfect touchscreen system and so on. They also have the ability to be synced with other Apple devices, such as the iPad and MacBook.
You can plug in your earphones and listen to music, similar to an iPod. You can write notes, receive and send email as well as easily download social media and other important apps.
The iPhone 5c is an easy to use device that is much more than just a phone. It has a built-in camera that allows one to take extremely high quality pictures. Also, the photographs can then be edited with built-in filters. The result might be a high resolution black and white photo for instance.
Further, browsing the Internet on your iPhone 5c could not be made easier. Many Websites today have a mobile version available, making it even easier to read, watch, or search for material on the Web. Again, many resources have downloadable apps available for download. Because each icon is easy to rearrange on your home screen, the iPhone received a high rating on how customizable it can be.
In conclusion, the iPhone 5c is a great cellphone to own and to use. It does have a downside however; iPhones are expensive. The higher storage space, the higher the price. The newer models hike up the cost even more. Many mobile phone companies however, offer iPhones for a lesser price if one takes a contract of a certain time period. Of course, the catch is if you stop the plan, you must pay for the iPhone in its entirety.
Note that the iPhone 5s uses iOS, Apple's mobile operating system, which is based on the concept of direct manipulation, using multi-touch gestures. User's interface control elements consist of sliders, switches, and buttons. Interaction with the OS includes gestures such as swipe, tap, pinch, and reverse pinch, all of which have specific definitions within the context of the iOS operating system and its multi-touch interface. Internal accelerometers are used by some applications to respond to shaking the device or rotating it vertically.
Your iPhone can act as a hotspot, sharing its internet connection over WiFi, Bluetooth, or USB, and also accesses the App Store, an online application distribution platform for iOS developed and maintained by Apple. The service allows users to browse and download applications from the iTunes Store, that were developed with Xcode and the iOS SDK, and then were published through Apple.
As Apple explains in its iPhone 5s Manual User Guide, the iPhone 5s can play music, movies, television shows, ebooks, audiobooks, as well as podcasts and can sort its media library by songs, artists, albums, videos, playlists, genres, composers, podcasts, audiobooks, and compilations. Options are always presented alphabetically, except in playlists, which retain their order from iTunes. Users can also rotate their device horizontally to landscape mode, in order to access Cover Flow. Like on iTunes, this feature shows the different album covers in a scroll-through photo library. Scrolling is achieved by swiping a finger across the screen. Alternatively, headset controls can be used to pause, play, skip, and repeat tracks. On the 5, the volume can be changed with the included Apple Earphones, and the Voice Control feature can be used to identify a track, play songs in a playlist or by a specific artist, or create a Genius playlist.
The iPhone 5 has Siri, that allows the user to operate the iPhone by spoken commands. Siri is very well known as an integral part of the iPhone as well. Interestingly enough, the TV show The Big Bang Theory has an episode about one of the characters falling in love with Siri, showing how interactive Siri can actually be with her user.
For example, "What is the weather going to be like?" will generate a spoken response like "The weather is to be cloudy and rainy and drop to 54 degrees today". For usability reasons, third-party applications cannot currently respond to voice commands. The commands given do not have to be formulated using rigidly determined wording; natural language can be used. Siri is accessed by holding down the home button rather than tapping it. The software was improved in iOS 6 to include the ability to make restaurant reservations, launch apps, dictate Facebook or Twitter updates, retrieve movie reviews and detailed sports statistics.
See also:
iGotOffer.com: the best place to sell my used iPhone online. Top cash guaranteed. Free quote and free shipping. BBB A+ rated business.
iPhone 5c Review. Source of the image: iGotOffer


<!-comments-button-->