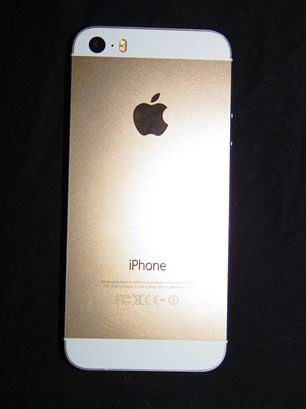 iPhone 6s and iPhone 6s Plus
Clearly, Apple's product, especially iPhones, are very competitive. Indeed, this year few phones offer a decent alternative to the iPhone 6s or the iPhone 6s Plus, except other iPhones. The SoC (system on a chip) is new and improved as well as, the camera. The device features better video performance and higher resolution photos. The iPhone 6s and the iPhone 6s Plus also have more power than its predecessors. Indeed, the iPhone in general is one the most successful smartphones.
Further, the new generation of iPhones has increased power and performance and a decent battery life. Charge time tests have shown better results for the iPhone 6s and the iPhone 6s Plus than their generation counterparts, the iPhone 6 and the iPhone 6 Plus. However, the iPhone 6 also charges at a reasonable rate, although not the iPhone 6 Plus which could use a faster charger. Interestingly enough, an iPad charger may be used to charge the iPhone 6 Plus faster. Both devices come in Silver, Gold, Space Grey and Rose Gold colours.
Design wise the iPhone 6 has a sleek shape and is much thinner than earlier versions. Easy to grip and sleek, the smartphone is very stylish indeed. The camera is awesome and allows for special effects and, as mentioned above, very high resolution. Since downloading and installing different apps is fast and easy, the pictures taken with such smartphones are easy to post online. For example, photos can be uploaded directly to Facebook (the Facebook app is free) and there is even a special album for mobile uploads. Finally, Apple is a spectacular company that keeps innovating and providing outstanding technical support and customer service.
Technical details of the iPhone 6s:
• 4.7-inch
• 326ppi LCD
• 7.1mm thick
• 143 g
• 1.8GHz Dual-Core
• 2GB RAM
• 16/64/128GB storage
• 12-megapixel iSight camera
• 5-megapixel Facetime HD camera
Technical details of the iPhone 6s Plus:
• 16/64/128GB storage
• 158.2 mm or 6.23 inches length
• 77.9 mm or 3.07 width
• 7.3 mm or 0.29 height (thickness)
• 192 g (6.77 ounces)
• 5.5 inches Retina HD display
• 1920 by 1080 pixel resolution at 401 ppi
• 1300:1 contrast ratio.
­
See also
iGotOffer.com: the best place to sell, trade in used iPhone online. Top cash guaranteed. Free quote and free shipping. BBB A+ rated business.
<!-comments-button-->