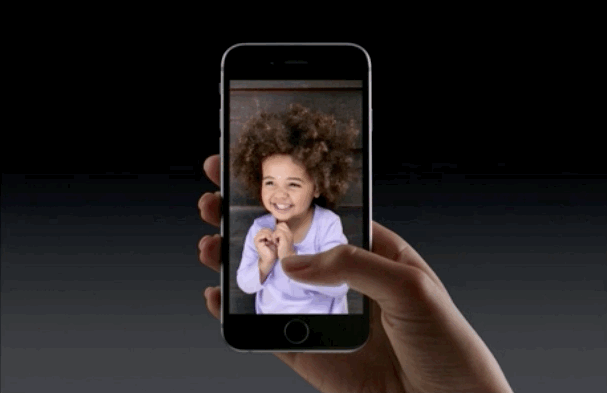 iPhone Live Photos Feature Turns Your Pictures Into Videos
­
The iPhone 6, and later models, come equipped with Live Photos. This feature allows users to transform still photos into a tiny movie clip by capturing what happens one second before and after the picture was taken. This feature may be disliked by some, as it takes up more storage space. However, it is easy to disable the Live Photos feature.
Open the Camera app.
Tap the concentric circle icon on the photo view screen to toggle Live Photos ON or OFF. The circle will change color.
Yellow indicates that the feature is turned on. Keep in mind that when the feature is OFF, you'll have to turn it ON again if you decide to use it for your photos in future. Similarly, if the function is ON, all the pictures you take will be taken in Live Photo mode until you turn the feature OFF again. Note that all the previous photos will not change when you turn the Live Photo ON or OFF.
HOW TO FIND LIVE PHOTOS ON THE IPHONE
When you open the Photos app you'll see that there is no obvious way to determine if an image is a Live Photo or not. For some reason, Apple decided not to add a Live Photos album, like they did for other photo categories. However, some users suggest that there is a circular icon to identify Live Photos. Other experts state that they didn't see that on their phone, apart from when they select a photo for sharing, in that view they actually can see that circular Live icon.
QUALITY OF LIVE PHOTOS
What level of quality does the Live Photos feature offer? Live Photos taken with the rear-facing camera on the 6s and 6s Plus are 12-megapixels. However, if you take a Live Photo with the front facing camera your picture will be 5-megapixels.
HOW MUCH STORAGE SPACE DOES LIVE PHOTOS TAKE UP?
If you import Live Photos via Image Capture on a Mac, you'll see that each Live Photo is made up of a .mov file (video file) of around 3-4MB and a jpg (still photo) of about 2-5.4MB. Usually the video file will be larger than the jpg file. However, there are a few cases in which the jpg file is bigger. When a jpg file is larger, it means that this file contains more information than just the still image.
­See also:
Apple Encyclopedia: all information about company, products, electronic devices, operating systems and apps.
iGotOffer.com: the best place to sell my used iPhone online for the top price. Free quote, free shipping. BBB A+ rated business.
Credit photo: theverge.com

<!-comments-button-->