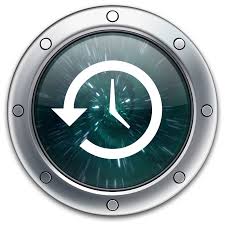 Mac and Time Machine
The Time Machine feature performs backups and restores items, using System Restore to return your entire Mac to a specific date in the past. It can also transfer backups to a new Mac and perform many other functions.
Time Machine automatically backs up the entire Mac, including system files, accounts, applications, email messages, music, movies, photos, documents and more.
According to Apple, what makes Time Machine different from other backup applications, is that it remembers how your system looked on any given day. You can thus revisit your Mac as it appeared in the past. The app keeps hourly backups for the past 24 hours, daily backups for the past month, and weekly backups until your backup drive is full.
As your backup drive begins to fill up to capacity, Time Machine deletes the oldest backups to make room for newer ones. It also alerts you if the "Notify after old backups are deleted" option is selected in Time Machine preferences.
The Time Machine menu in the menu bar lets you know when a backup is happening in the background. While a backup is in progress, the menu icon includes an additional arrow in Mavericks (it also rotates counterclockwise in earlier versions of OS X).
If your backup disk is filling up often, this may cause your oldest available backups to be erased sooner than you might want. In this case, consider using these options:
Delete file(s) that are no longer needed, so they will no longer be backed up. You can also enter the Time Machine restore interface and find files that can be removed from the backup drive itself, in order to conserve space. Be sure to only delete files you are sure you won't need or want to restore later.
You can use additional drives for your backups. You may also transfer your backups to a larger, external drive.
The amount of information being backed up can be reduced by adding to the "Exclude these items from backups" list in Time Machine.
We suggest you learn how to set up Time Machine to perform backups, how to restore items and how to use System Restore, so that if needed, you are able to return your entire Mac to a specific date.
­See also:
Apple Encyclopedia: all information about products, electronic devices, operating systems and apps from iGotOffer.com experts.
iGotOffer.com: the best place to sell my old MacBook online. Top cash guaranteed. Free quote and free shipping. BBB A+ rated business.
<!-comments-button-->