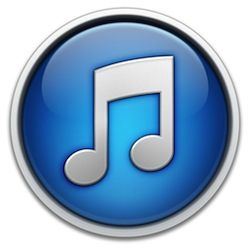 Adding Music to iTunes
Adding Music to iTunes: iTunes helps users import audio CDs, and add digital audio and video content already on your computer. It also helps purchase new content from the iTunes Store. Adding music and other audio and video content to iTunes is easy and you can do it in just a few steps.
To add content from an audio CD, open iTunes and insert an audio CD into your computer's CD or DVD drive. If your computer is connected to the internet, iTunes will automatically look up information for the CD, such as song name, album, and artist. This feature works with most commercially produced audio CDs. A dialog will appear asking if you would like to import the CD. If you want to import all songs from the CD into your iTunes library, click "Yes". If you don't want to import all songs from the CD, click "No", then uncheck the checkbox next to the songs you don't want to import. Next, click the "Import CD" button. iTunes will then show the progress of the import for each song selected.
Note that iTunes encodes content imported from audio CDs in AAC format at 128 kbps. This format provides high quality sound in small file sizes. If you prefer to encode content from audio CDs in MP3, WAV, AIFF, or Apple Lossless format, or you want to convert a song you've already imported to a different format, see article HT1550.
You can add audio files that are in AAC, MP3, WAV, AIFF, Apple Lossless, or Audible.com (.aa) format. If you have unprotected WMA content, iTunes for Windows can convert these files to one of these formats. You can also add video content in QuickTime or MPEG-4 format to iTunes. To learn how to add these files to iTunes, follow the steps below.
In iTunes, select "Copy files to the iTunes Music folder when adding to library." This will copy all content that is added to the iTunes library to the iTunes Music folder. To adjust this setting or change the location of this folder, go to the Advanced tab in iTunes Preferences.
The iTunes Store has a large selection of music, movies, TV shows, applications, audiobooks, free podcasts, and more.
See also:
Apple Encyclopedia: all information about products, electronic devices, operating systems and apps.
<!-comments-button-->