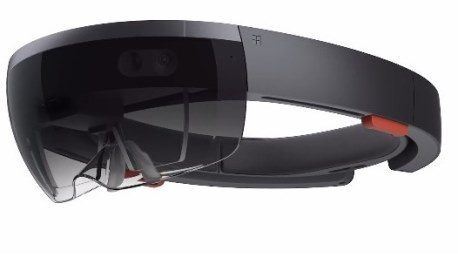 Microsoft Hololens – The Next Evolution in Computing
With its ability to design and shape holograms, Microsoft HoloLens, a new canvas for creators and developers, puts you at the center of a world that blends holograms with reality. Using this platform, people have a more efficient way to learn and teach, a new medium to express their creativity, and an effective way to visualize their work and share ideas.
With Hololens, the digital content and creations are more realistic when they come to life in the world around you. Indeed, as holograms, the digital content is as real as the physical objects around you. For the first time, holograms become practical tools of daily life. This tool enables you to make decisions more confidently and bring your ideas to life right before your eyes. This technology is more than a simple heads-up display. It goes beyond augmented reality and virtual reality by enabling people to interact with three-dimensional holograms, blended with the real world.
High definition holograms integrated with the real world will unlock all-new ways to communicate, create, work, and play, because Microsoft HoloLens maps the room you're in, blending holograms with the environment around you. You can interact with holograms and everyday objects together, and pin holograms to physical locations you choose so that your room becomes the canvas for the holographic projects.
Microsoft HoloLens understands movements, voice, and vision, enabling the user to interact with content and information in the most natural way possible. Using this technology doesn't require a mouse to click or a screen to touch. The user handles HoloLens with gestures to create, size, and shape holograms. The eyes can be used to explore and navigate, and the voice to communicate with his or her apps.
For example, scientists at NASA's Jet Propulsion Laboratory plan to explore Mars surface using holograms of Mars Rover images, working as if they walk on the surface of Mars, an experience previously impossible.
The era of holographic computing has come!
Photo: Microsoft HoloLens, as shown on HoloLens official Website.
More information about Apple products on iGotOffer.com
Look at all these people which try to reach a pawn shop and sell their old electronic gadgets! They wouldn't be so petrified if they opted for selling their used device online. So why risk your life crossing the glass bridge? Sell your used electronics online to iGotOffer.com for cash from the comfort of your home.
<!-comments-button-->