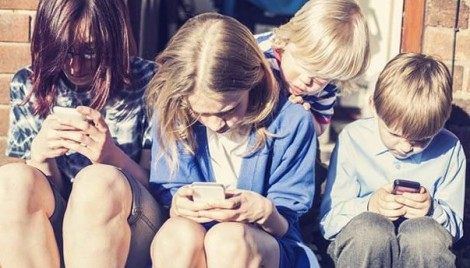 Nomophobia: A New Form of Addiction. Is It A Disease?
Nomophobia is the fear of being without your mobile phone or losing signal. This term is an abbreviation for the expression "no-mobile-phone phobia". In fact, there are a few psychological factors are involved in the overuse of a mobile phone. For example, individuals looking for reassurance use their mobile phone in inappropriate ways. Symptoms of nomophobia may also be caused by preexisting mental disorders. For example, people suffering from social phobia, anxiety disorder, mania, anxiety, and panic disorder are perfect candidates for nomophobia symptoms.
Nonophobia was discovered and defined in 2010 by YouGov, a UK research organization. Their study found that more than 50% of mobile phone users in Britain tend to be anxious when they (and we quote) "lose their mobile phone, run out of battery or credit, or have no network coverage". In fact, about 10% of all users feel stressed when their cell phones are off. The numbers vary between men and women, as about 58% of men and less than 47% of women suffer from this syndrome.
Symptoms of nomophobia may include the following: anxiety, respiratory alterations, hands trembling, perspiration, agitation, disorientation, tachycardia, depression, panic, fear, dependence, rejection, low self-esteem, loneliness, etc. In fact, more than one in two nomophobes never switch off their mobile phones. Let's face the truth: cell phones have become the biggest non-drug addiction of our times, and certainly lead to dependence and enslave those that are addicted.
With all the recent technological changes, new techno-phobias have emerged. Today, these phobias have become mainstream in our society. Youngsters may spend up to ten hours every day on their phones. Maybe that's why about 75% of teens (or more according to some surveys) have anxiety and worry when they are without their mobile phones.
One study conducted by the School of Continuing Studies at the University of Toronto (Canada) demonstrated that frequent cell phone usage is correlated with decreases in GPA (grade point average) and increased anxiety. These phenomena negatively impact the well-being and happiness of those who over-use their cell phones. Anxiety may also increase due to the pressure to be connected to social networks, with all the charge of daily stress.
Altogether, people suffering from anxiety disorders and other mental issues are prone to mobile phone dependency. Anxiety may be provoked by the loss of a mobile phone, loss of reception, or even a dead mobile phone battery. Some other symptoms of nomophobia may include using the phone impulsively, and always carrying devices with access to the internet, as well as a charger. They may experience feelings of anxiety even when thinking about losing the mobile phone. Some individuals avoid engaging with others and remain in isolation, which can be symptoms of psychological mood disorders such as depression. This decreases face-to-face interactions with other humans. They keep the device in reach when sleeping and never turn it off. They look at the phone screen frequently to avoid missing any call, text message, or notification. A new term has been introduced to describe all of this: ringxiety.
Note that nomophobia can lead to an increase of debt due to the excessive use of data and the different devices the person purchase.
According to Dr. Megan Jorgensen, Cognitive Behavioral Therapy (CBT) could be effective by reinforcing autonomous behavior independent from technological influences. However, this therapy is very new and needs to be confirmed, as the whole concept of nomophobia is fairly new. Another treatment is Reality Approach, or Reality Therapy, which asks patients to focus behaviors away from cell phones.
Neuropsychopharmacology may also help. This treatment ranges from benzodiazepines to antidepressants in usual doses. Patients were also successfully treated using tranylcypromine combined with clonazepam. However, it is important to note that these medications were designed to treat social anxiety disorder and not nomophobia directly.
­See also:
Apple Encyclopedia: all information about company, products, electronic devices, operating systems and apps.
iGotOffer.com: the best place to sell my used iPhone online for the top price. Free quote, free shipping. BBB A+ rated business.
<!-comments-button-->