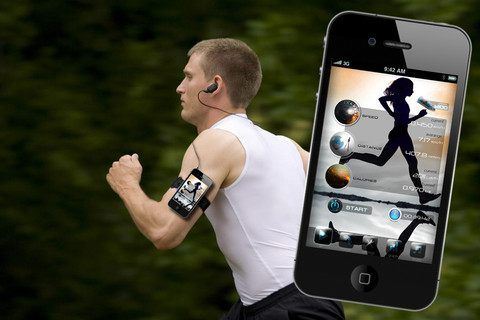 How to Use an iPhone Like a Pedometer?
Pedometer: Since many of us have sedentary professions, we regularly try to find another way to stay in shape. Running, walking or jogging provide a good aerobic workout. So I hope you've already picked up one of the popular fitness metrics devices to help track your daily mileage.
Whether your pedometer is connected as an activity tracker or not, it's usually stuck to a belt loop or shirt. In this way we can track every step. Features vary from brand to brand. but the core functionality is almost always a pedometer that tracks strides and extrapolates your activity level from the number of steps you take in a period of time. Usually it means a day.
Moves (a free app) is based on a simple premise: you don't need a separate activity tracker gadget that you can damage, lose or forget. You use it on your iPhone. You carry it with you almost all the time. Moves tracks your activity by running in the background on your phone, using the phone's accelerometer to estimate your step count and location services to keep track of where you are.
When you walk, jog or run, this pedometer application will help you stay healthy and lose weight as it tracks your steps, calories burned and distance traveled. All from your iPhone or iPod touch, supporting both American and Metric units. Even more, a built-in stopwatch mode allows you to time your training sessions while it counts laps and speed. The app supports music playback while you exercise. It also supports GPS for distance tracking.
Adjustable sensitivity allows that your steps are counted whether you carry your iPhone on your arm, in your pocket, belt or in your hand. It keeps a history of your daily timed and total runs. An automatic screen dimming saves battery life while continuing to count your steps.
Does Moves actually work? Yes! It records your daily walking and running as well as other movement-based exercise. You can use it even to track the amount of distance you cycle, as it recognizes different activities and displays a pulsing circle for each. In fact, walking is measured in steps taken, while cycling and running are totaled in miles or kilometers.
Certainly, to ensure the best results, you will want to calibrate the pedometer for your iPhone position and you body. To calibrate, from the settings screen, take the following steps: – Settings – Select your height and weight – Select the position of the iPhone while running or jogging. Press the Calibrate button and follow the instructions to automatically set the sensitivity. You may also manually adjust the sensitivity using the slider. – Enjoy your exercise!
Ah, yes, you might be interested in pedometer accessories (armbands, belt clips, bluetooth Headset), and all these items might be nice gifts when you think about a soon-to-come birthday of a friend and so on.
­See also:
Apple Encyclopedia: all information about products, electronic devices, operating systems and apps from iGotOffer.com experts.
iGotOffer.com: the best place to sell my used iPhone online. Top cash guaranteed. Free quote and free shipping. BBB A+ rated business.
<!-comments-button-->