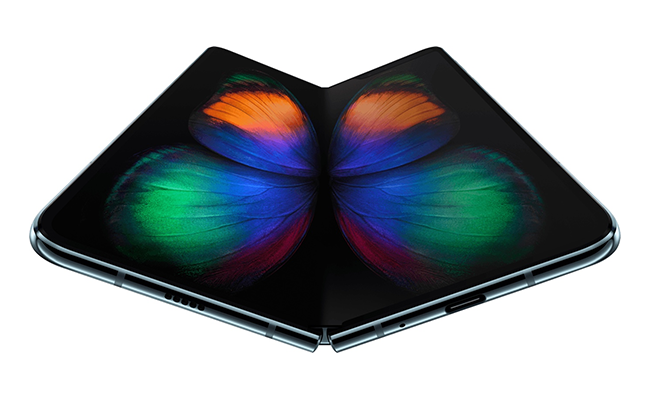 Since last November, the smartphone user community was looking forward to Samsung's new folding phone. I wrote an article in the wake of a teaser. In particular, I pointed out that this device is foldable but not flexible, and would most likely have a book-like design: two separate frames with a folding mechanism in a "spine" and a flexible display inside.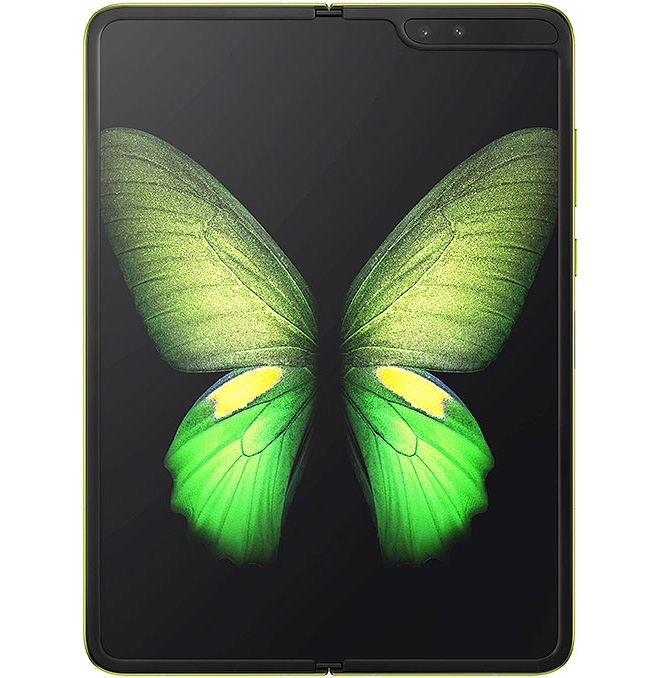 Foldable phones are a next-level compromise between portability and comfort. Modern phones are either too long and narrow or too wide. Every smartphone phone maker is now in the game, including Huawei, LG, and Xiaomi, but Samsung was a shoo-in from the start, because it's the leading AMOLED display manufacturer.
Samsung Galaxy Fold will arrive in the U.S. on April 26, and will be available through AT&T and T-Mobile. This marketing strategy was determined by its astonishing starting price of $1,980! Samsung adds a free pair of its branded new wireless earbuds to sugarcoat the pill.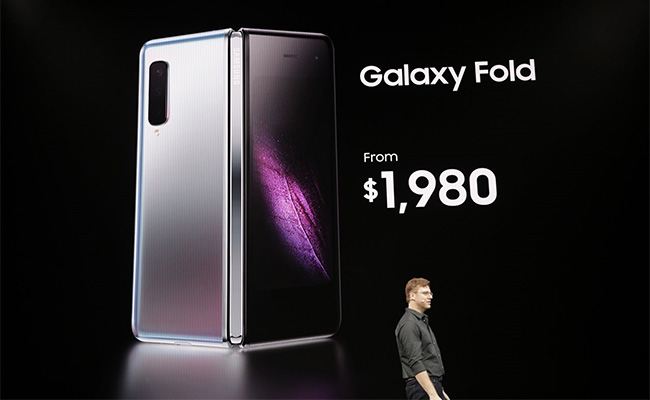 Let's have a closer look at the Samsung Galaxy Fold that costs almost $2,000. Samsung Fold features two displays: a cover display and a main display. The cover display is a 4.6" HD+ Super AMOLED Display (4.2:3), while the main display is a 7.3" QXGA+ Dynamic AMOLED Display (4.2:3). The "Q" in QXGA stands for Quantum. Samsung employed "quantum dots" technology to enhance video playback quality. Each panel of the Samsung Fold contains a battery, but Android OS sees them as one powerful 4380 mAh battery. The new smartphone looks bulky when folded (reminiscent of the 1990s models), but don't judge the folding smartphone by its cover. Samsung Galaxy Fold features the slimmest mobile chip in the world: a Qualcomm 7nm octa-core processor backed up with 12GB of RAM and 512GB of Universal Flash Storage 3.0 (eUFS). As for the mobile network support, there are two iterations of Samsung Galaxy Fold—LTE and 5G. The foldable smartphone also shares the same set of cameras found in the Samsung Galaxy S10+: a 12MP telephoto camera, 12MP wide-angle camera, and 16MP ultra wide camera are combined with a 10MP cover camera, 10MP selfie camera, and an 8MP selfie depth module.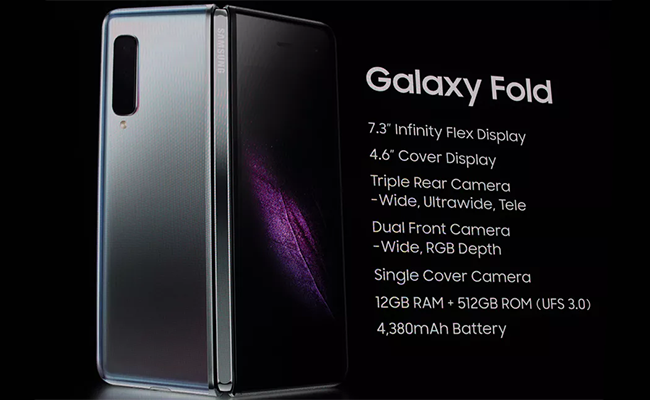 Hats off to Samsung engineers! They didn't think that a folding mechanism and a flexible display matrix were innovative enough, so they installed the latest hardware! But for me, the most amazing thing was the interface. Switching between the two screens is smooth and hardly perceptible. You just open Samsung Galaxy Fold like a book and go on working with a map, watching YouTube, or whatever. Galaxy Fold can run three apps in a multitask mode—even iPads can't do this! Now I better understand the #DoThingsYouCan't slogan.
The only drawback I can put my finger on is the interlocking gear folding mechanism. It's purely mechanical, and therefore, has a limited life cycle. Samsung claims that it can withstand 200,000 openings (or about 100 openings a day) for five years. Of course, the folding mechanism was tested in a measured and controlled lab environment. We'll only know through first-hand experience how the Samsung Galaxy Fold will survive casual treatment, an occasional drop on a table, and life in a pocket.
Links
Behold The $2000 Samsung Galaxy Fold [Video]
Video uploaded by Unbox Therapy on February 23, 2019

<!-comments-button-->