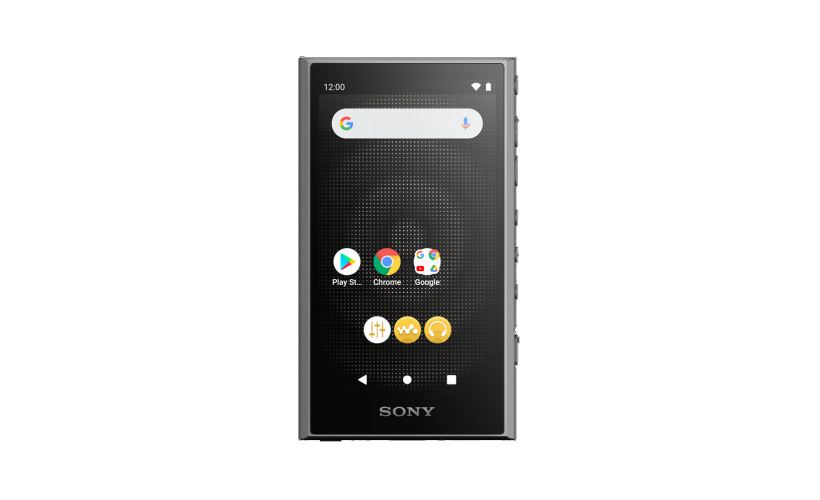 Sony Walkman NW-A306: Stepping Back to Walk Forward of the Piece of Tech That Refused to Stay In the Past
Ah, these funny retro lovers. These quaint people, singing praises to such outdated, cumbersome curiosities as vinyl records and antique elephantine photo cameras. These nerds and showoffs, senselessly and futilely complaining about the unstoppable march of progress. Like they can make it turn back. Like they are able to get us fall in love with these obsolete, handy-dandy, inconvenient devices all over again.
However, it appears they are not entirely wrong about everything, judging by the latest development in the history of such a seemingly anachronistic, all but forgotten gadget as the humble Walkman. Remember this once sleek and shiny, amazingly portable player, now looking clumsy, heavy and simplistic in terms of functions next to the supermodern, lots-of-options-packed-in-one-small-app offerings of today? Whether the influence of the aforesaid geek crowd is at play here or not, we cannot say, but this particular "thing of the past" is apparently set for a serious comeback. Otherwise the original manufacturer, Sony, would hardly suddenly invest into a new model of this line, 12 years after the previous one was launched.
Now granted, this incarnation of Walkman, titled NW-A306. Differs from its primary version almost in all but name. Not only is it dramatically smaller and lighter (just 3.6in of display, barely over 113 g of weight), but the very notion of cassettes (if you can still recall what it is) has been ditched in favour of a copious digital storage allowing for dozens of hours of music to be saved there in different formats. Plus, you can get it there from your computer via Bluetooth which didn't even exist at the time when the first Walkman was conceived (and nor did YouTube and Spotify, the only downloading sources for the device in question, for that matter). And yet… and yet Sony still chose to put the cassette symbol on their new Walkman's screensaver. And they kept the original square shape of the device. And moreover, they bravely didn't include a single additional bell or whistle, staying true to the gadget's initial purpose: a music player it was at the beginning, and it remains the same now. So it appears that, unlike some notable competitors, such as Apple (who no longer makes their own hardware media player). Sony does believe that the longing for yester-year technology is no longer a preserve of anoraks. By all appearances, their decision to return to the good old Walkman was dictated by their reliance on its sentimental value potential.
Well, not on this alone, of course: they did considerably beef up the only function the gadget in question performs, and they don't hesitate to trumpet it around. The NW-A306 is advertised as delivering a high quality, well localized sound with mightily reduced distortion thanks to the S-Master HX amplifier. Still, even that in itself harks back to the times of single purpose devices which did only one thing, but did it really well. To the era when they were, perhaps, less powerful than today's smartphones and all-flexible apps, but more… shall we say. Tangible. Personal. Not quite so virtual.
And it looks like Sony may have placed their bets right with this step, reverse as it may appear at the first sight. Because the latest surveys – as well as movie and TV trends, reflecting the increase of the viewers' interest in reconstructing the past (Stranger Things, anyone?) – indicate that even the youngest customers are growing ever fonder of the times they missed. They are really getting a taste for the beauty side of their gadgets, starting to see them not just as a means of getting more content, but as something in its own right, an object of focus, maybe even a companion. And that's not mentioning the older public who do remember, say, actually listening to the music from their players instead of using it just as a background noise.
So it could be that the resurrection of Walkman is just a start of what is going to become a significant shift in the future tech development. And then Sony, having become the trailblazer in this direction, will have struck the gold. Literally, too, considering the price this heir of the venerable Walkman dynasty is going for. Watch this space and all that.
Links
The Sony Walkman Returns 40 Years Later and it'll Now Cost You $349 [Video]
Video uploaded by Global Update on January 16, 2023

<!-comments-button-->