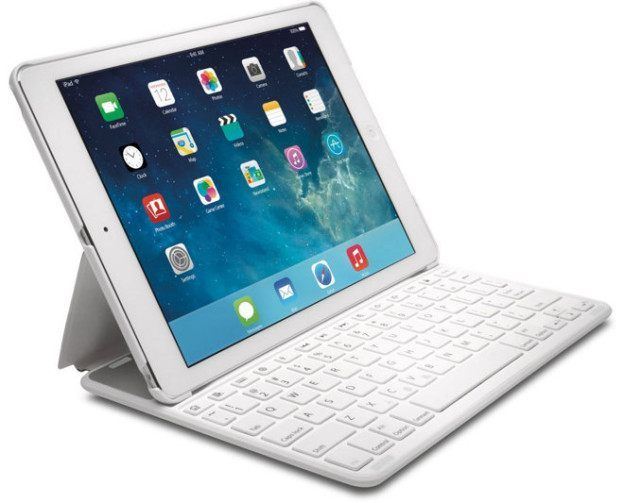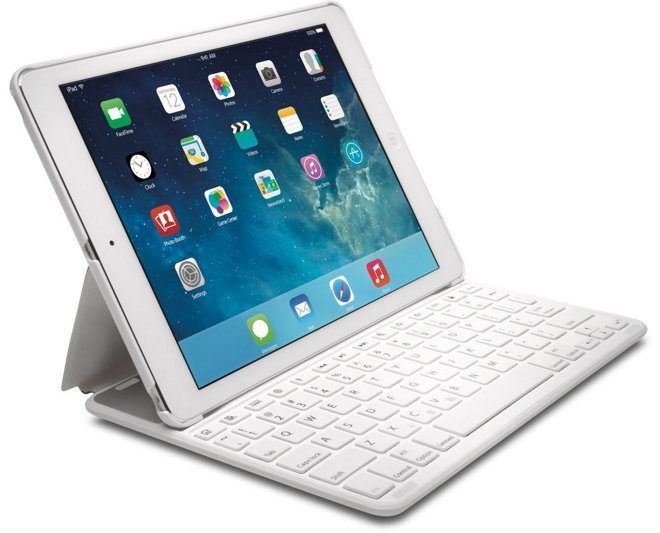 Top Keyboards for iPad Air
Top Keyboard for iPad Air: Mixing an Apple iPad Air with a good keyboard case turns the device into a powerful solution for work. There are dozens of keyboards to choose from in the market. However, you shouldn't pick up a keyboard because it looks good. It must prove its ability to get the job done.
First at all, any good keyboard must handle rapid touch typing, have good rechargeable batteries with a very long battery life (up to two years), and pair with the iPad Air over Bluetooth.
Here are a few good keyboards for iPad Air:
ZAGG Slim Book keyboard: From the backlit keys, to the detachable tablet, this keyboard with detachable iPad case is very comfortable and versatile. It can be used in four configurations: tablet mode, laptop mode, viewing mode, and book mode. Its battery life is two years on a charge.
ClamCase Pro: This device turns the iPad Air into a close approximation of a real laptop, and allows adjusting the screen to the perfect viewing angle. Users can use the iPad as a tablet with the keyboard under the screen.
Belkin QODE Ultimate Pro: This is a backlit keyboard which is very thin and light. It allows detaching the iPad Air from the keyboard for use as a tablet. It can then be rotated to portrait orientation. Most keyboard cases don't support using with the iPad Air in portrait orientation.
Kensington KeyFolio Thin X3: This keyboard is very thin and light while offering good protection for the iPad Air. It can be used to plug and charge smartphones into the keyboard using the keyboard's battery. This makes it very useful for business travelers.
Logitech Type +: Designed slightly wider than the iPad Air, this keyboard provides good protection for the device. Rapid touch typing is possible, given the key spacing. Users can lower the iPad Air down over the keyboard for using it as a tablet while in the case.
ZAGGkeys Folio: This keyboard is adjustable and can be used like a laptop. The keys are bigger than those on most keyboards, which is very useful for fast typing. The keys are backlit, with seven colors you can toggle through, each one coming with three brightness levels.
Logitech Keys-To-Go: Weighing only a few ounces, this keyboard is barely thicker than the cover of a paperback book. It is covered with water and dust resistant fabric. The keys are sealed in this material, and they are mechanical. They give good tactile feedback when pressed.
Logitech Ultrathin Keyboard Cover: It attaches to the iPad Air via magnets for transport. It protects the screen, but not the back of the tablet. This keyboard is well laid-out and is comfortable for long typing sessions.
Anker TC930 Ultra-Thin Keyboard Cover: This keyboard is made of pure plastic and is very cheap. Functionally similar to the Logitech Ultrathin, it has a small kickstand to provide stability when typing.
­See also:

<!-comments-button-->