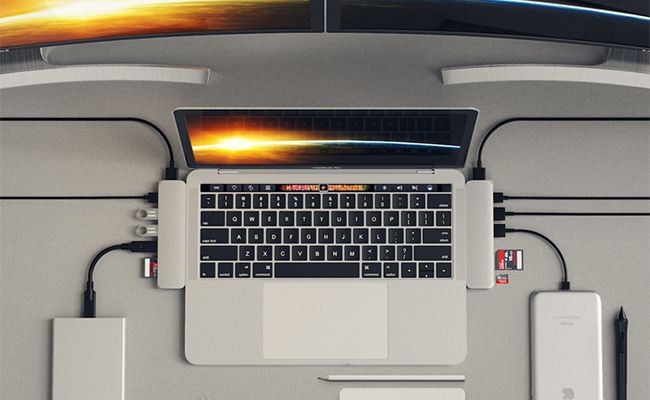 In our latest article we explored the subject related to the USB Type-C in detail. We learned its differences from the previous USB generations, as well as its advantages.
We also learned that this standard happened to be rather universal. It's true, through USB-C ports we can send video and audio signals, other high-speed data and charge devices which are rather sensible to the power charge. To support all these features, 24 contacts are used. The use of 24 contacts in one cable is not mandatory in all cases. For instance, the cable which transmits sound to your headphones doesn't have to provide a high-speed charge with high points and 100W power. The cable which you use to charge a notebook doesn't have to know how to transmit video to your Thunderbolt 3 display. Otherwise, these cables would become too expensive.
We'll need specific and different USB C cables for each case. Unfortunately, they may all look similar, and if someone uses a cable not as it is intended to be used, this may damage your electronics.
This article will explore the topic of the different choices of the USB-C cable, mainly what type we should buy for each specific case.
Choosing a USB-C cable is directly dependent on the task you are pursuing. This specification is very extensive, and it has certain limitations.
Charging cable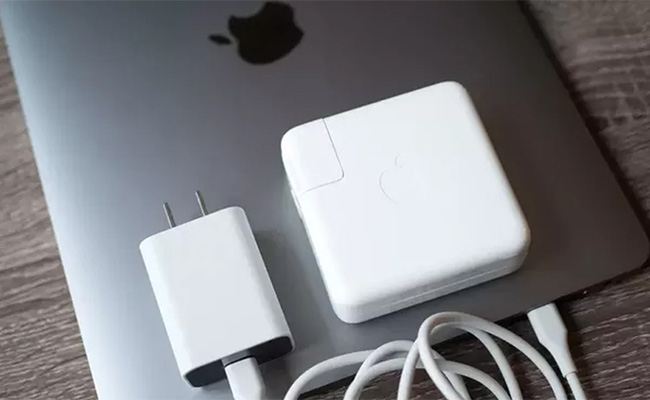 USB-C supports up to 100 watts. MacBooks are equipped with an appropriate charging cable with a controller that limits the maximum power for charging the device.
The 12-inch MacBook comes with a cable with maximum power of no more than 61 W. The 13 and 15-inch MacBook Pro has the power of 87 W.
This means only one thing: if you connect a 61-watt cable to an 87-watt charge and try to charge the MacBook Pro 15″, which, for example, was released in 2018, it will charge at 61 W (one and a half times slower).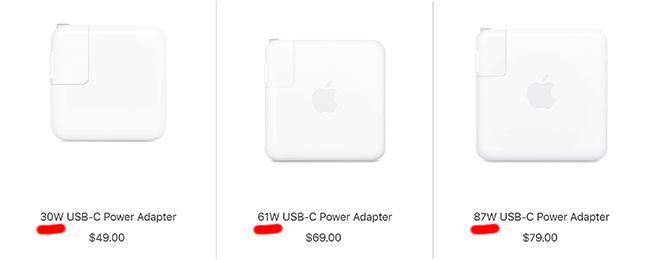 This is also relevant for other manufacturers of charging cables.
Is it possible to charge a MacBook with increased power? Yes. Instead of a 29-watt power unit, you can use a charging cable of 87-watts from the 15-inch MacBook Pro. It honestly is not worth the wait — the MacBook doesn't charge faster. A MacBook will take as much power as it can. And just for the record, this also applies to the iPad.
To finally solve all charging problems and to get the cable "for all occasions", you can stop with the original 2-meter USB-C cable.
Cable for transmission of video signals like HDMI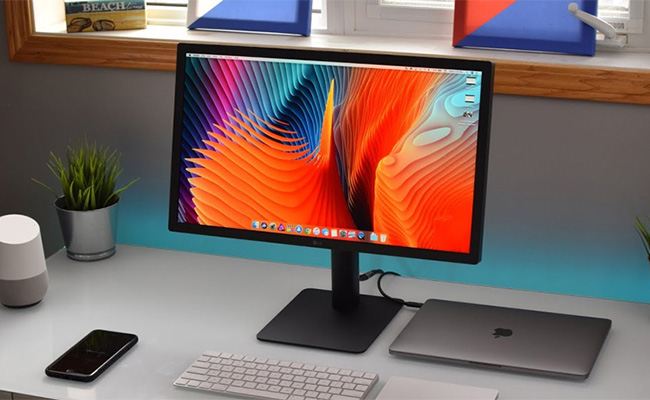 You decide to connect an external monitor or TV to your MacBook or MacBook Pro, but don't know how? Let's figure out what to use for transfer video stream along with USB-C.
First, you need to determine which input port is on your external monitor or TV.
For HDMI. There is a universal option that will not only add a standard USB 2.0/3.0 port and HDMI to MacBooks, but also will duplicate the USB-C.
For VGA. A similar, but more archaic solution for VGA.
For Thunderbolt 3. There are already several models of the Thunderbolt 3 display on the market (not for 12-inch MacBooks). This cable will fit.
The same option is suitable for charging (up to 100 W). By purchasing this cable instead of a USB-C charger, you will get a truly universal cable that supports data transfer up to 40 Gbps.
It is important to know that two-meter and half-meter cables with Thunderbolt 3 maintain, are two different things.
Cable for connecting USB 2.0/3.0 devices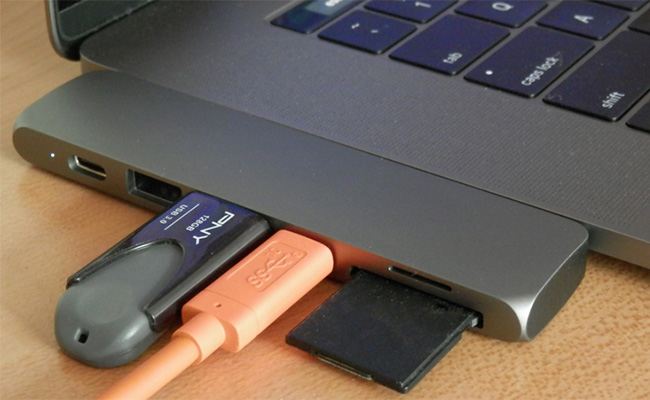 Perhaps the only case when there are no problems with adapters. The standard USB-C — USB adapter is capable of issuing up to 5 Gb/s.
More by token, this is the main task of the USB-C port, which you often use in the 12-inch MacBook.
Cable for high-speed data transfer (5K and 4K 60Hz)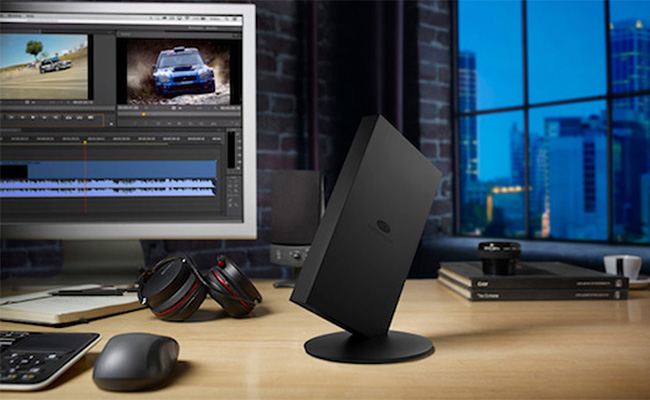 The maximum limit for USB-C Gen 2 with Thunderbolt 3 support is 40 Gb/s. Only under certain conditions.
To ensure this speed, the cable length should not exceed 18 inches (45 centimeters). Otherwise, the speed will be low.
This is where things get a bit confusing. The Thunderbolt 3 cables fall into two categories: passive and active. You should pay attention to this if speed is important to you.
Passive cables with the length of two meters transmit data at a speed of 20 Gb/s (or even less).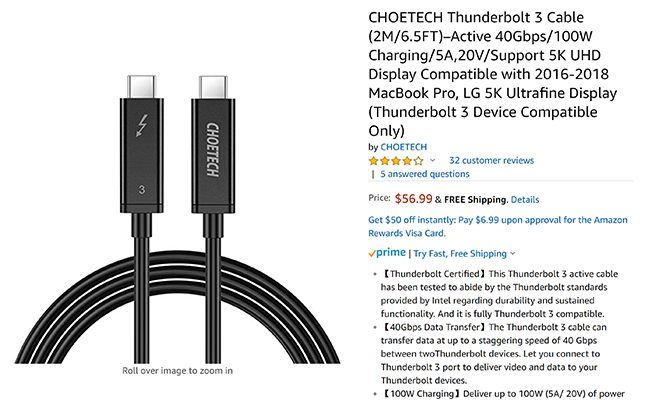 Active cables have a special transmitter that controls the transmission speed along the entire length of the cable. The speed of such cables is preserved.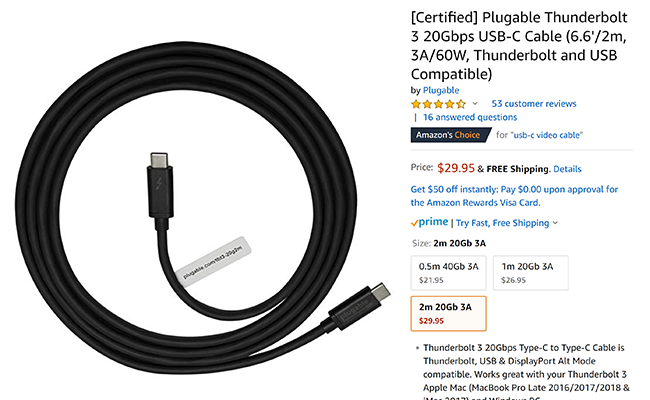 What can be connected to the iPad Pro 2018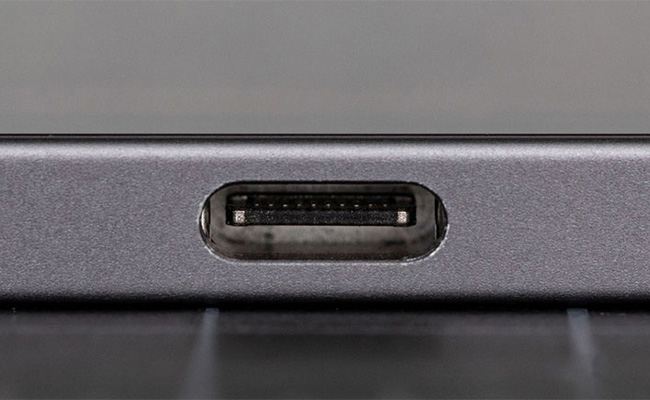 iPad Pro, which was announced at the last presentation, became the first Apple iOS device with the USB Type-C.
After 11 years of the mobile operating system's existence, the company deviated from a proprietary port for the first time. Apple installed an interface that was recognized to be the standard of the year in absentia.
A potential buyer probably wonders what he can use together with the tablet, which has power that exceeds not only the majority of devices in its segment, but even laptops and computers.
Firstly, the iPad Pro 2018 has only one port. Apple decided to make a bet on versatility and, as it had already happened several years ago, iPad lost its audio port.
In this regard, get ready to buy an adapter for almost every device that you plan to attach to your new device.
Secondly, iPad Pro, unlike almost all other Apple devices, is equipped with USB Type-C version 3.1 of the second generation. There is no Thunderbolt.
But this does not prevent the tablet from transmitting data at speed of 10 Gbps. Simply put, you can attach 5K monitors to the tablet and broadcast stream with frequency up to 60 fps.
But first things first. Let's see what can be connected to the iPad Pro 2018, and what the USB-C allows us to do.
Connect external monitors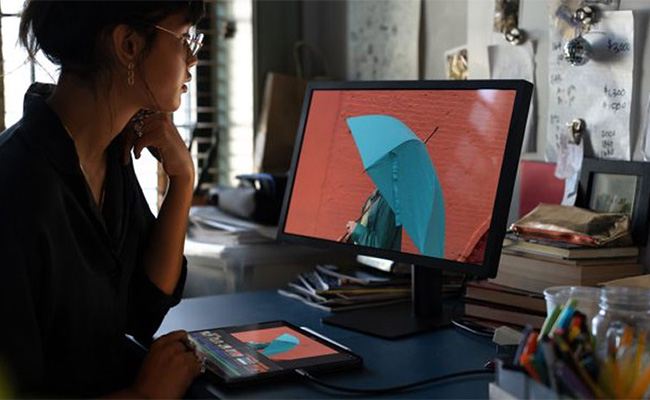 Yes, this is the reason why Apple has integrated USB Type-C into its completely updated tablet. You can take a cable, plug it directly into the device and put another end of it into a monitor with DisplayPort support and USB-C return port.
Taking into account that iPad Pro 2018 has HDR10 support, the quality of broadcasting images will be very good.
There is one more question: what will the new iPad Pro broadcast while connected? It depends on the application and quickness of the developers.
By the way, Keynote and Netflix don't have any support troubles. Connection of a monitor makes the tablet much more functional and useful. While working with the overwhelming majority of applications, you should take into account that a monitor does not work with new Apple device in the same way as it worked with MacBook.
The absence of such cable bundled with the tablet is one of the most unpleasant moments worth noting about the iPad Pro.
There is one more thing. Despite the support of 5K displays, the LG 5K UltraFine display is incompatible with the new iPad. This is because this monitor has Thunderbolt 3.
The segment of USB-C monitors is extremely poor, so it would be more expedient to use the adapter from USB-C to HDMI.
By the way, the maximum resolution that the iPad Pro can transmit by this standard (HDMI 2.0) is 4K at 60 Hz. HDR10 and Dolby Vision support will depend solely on the adapter you choose.
There is even an option of connecting outdated VGA-devices. The corresponding adapter is available in shops. It is suitable to connect projectors or archaic monitors.
Charge iPhone and other electronic devices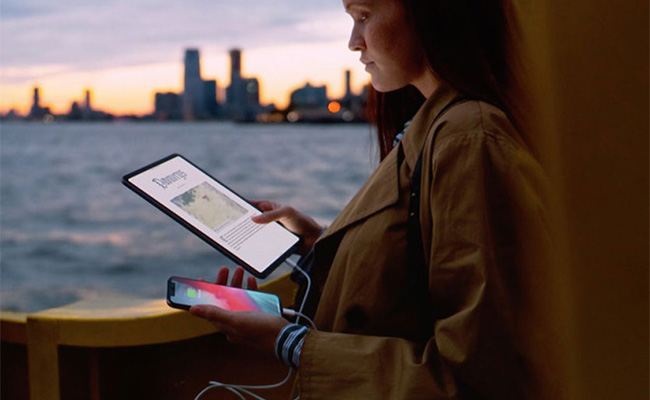 There is a popular Internet joke that the iPad Pro 2018 can play the role of an expensive external battery.
There is some truth behind every joke, so the novelty can really charge other devices and accessories.
But you have to spend money on a USB-C cable for Lightning to charge your phone with the help of an iPad Pro 2018. You will have to purchase the USB-A (mother) (opens in a new tab)">USB-C -> USB-A (mother) to attach many other different gadgets.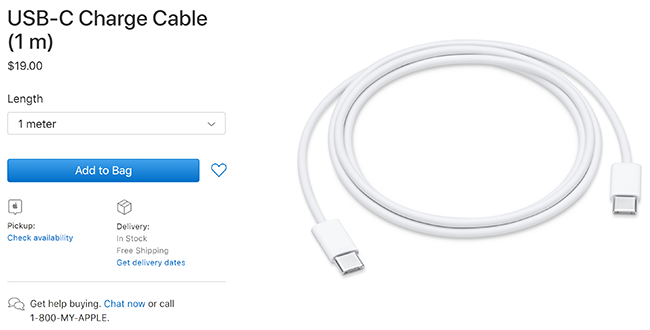 There is one pleasant and somewhat strange moment. While charging the iPad Pro 2018 , it gives 7.5 W. The complete charger, which is attached to every single iPhone, is capable of making current in 1 A. At voltage in 5 V it corresponds to only 5 W.
There is a special Apple Watch charging cable on Apple's official website. It has the USB Type-C and a branded magnetic washer located on different sides.
Download photo and video materials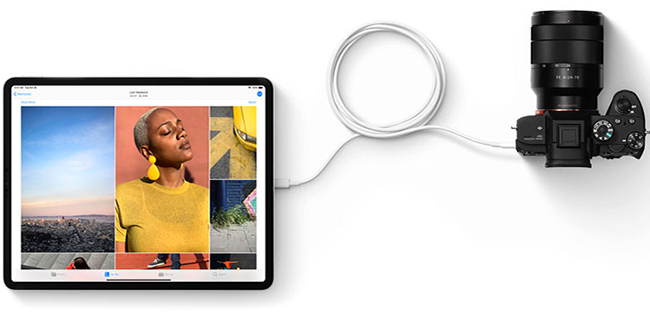 This is not what it looks like. You can not take a flash card or HDD and connect it to an iPad Pro to copy files. If you do this, you will see only photos with videos and get an opportunity to export them.
This is because iOS has limited functionality. Many people are sure that in the future Apple will release an update for iOS 12, so the owners of the iPad Pro 2018 will be able to use external storage devices.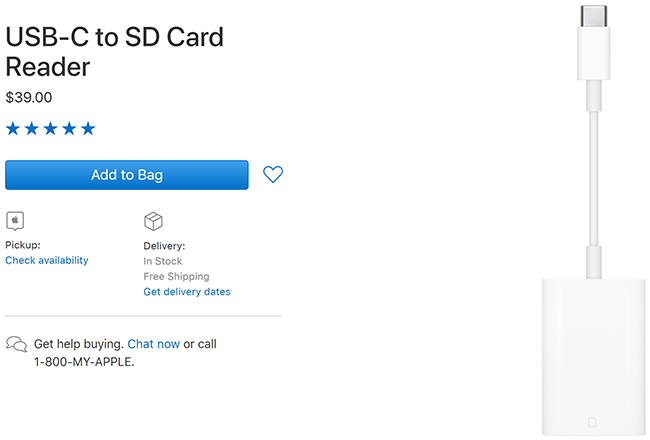 That probably won't happen for a while, so for now you can only import photo and videos materials from USB drives. To do this you have to open the Photo application, connect a storage device and select "Import".
You can also take your camera and import what you need directly from it. Apple even has a special adapter for SD cards. But you will have to buy all accessories to import images separately.
Connect external keyboards and wired internet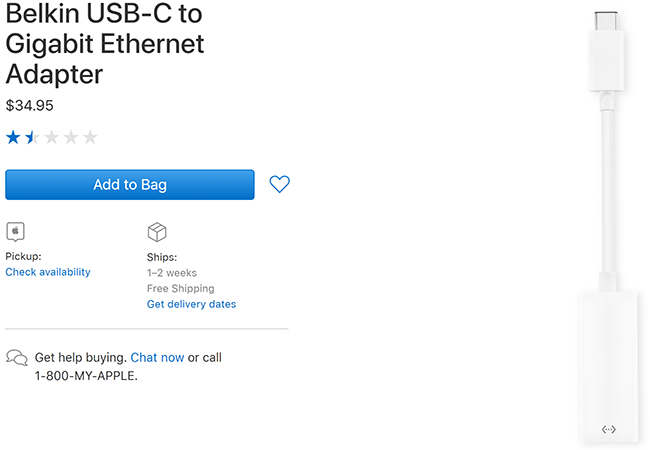 Theoretically, you have the opportunity to attach lots of USB devices to your iPad Pro 2018 using the right adapter. But iOS does not provide installation of any additional drivers.
Therefore, if you decide to buy iPad, you can use everything that supports Plug-and-Play and works without additional software installations while connected to USB.
Wired keyboards are perfect.
You may even attach wired Internet to your iPad if it is needed. For such a purpose you have to use the Ethernet (opens in a new tab)">USB-C adapter -> Ethernet. It is difficult to imagine a place without Wi-Fi now, but this function may be helpful. In any case, Apple's iPad Pro has it, so if you need a gigabit connection, think about buying this accessory.
A new item to connection setup will appear immediately after you plug this thing into USB Type-C.
Speakers, microphones and MIDI devices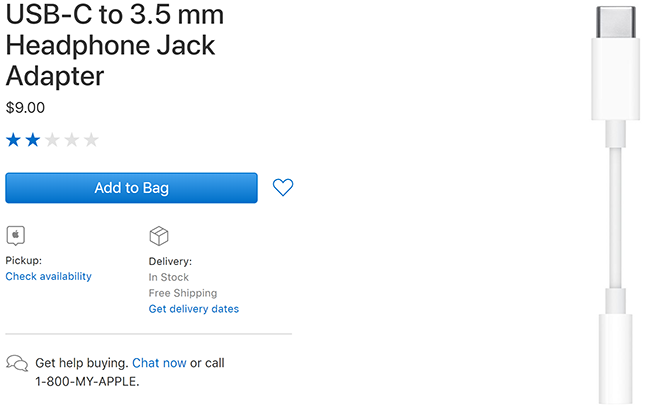 It is obvious that Apple knows that every new iPad is very popular among creative people, and there are many musicians among its big fans. The company could not leave them without an opportunity to connect various audio accessories.
There is no audio port in iPad Pro 2018, so you will have to use 3.5 audio adapter >USB-C -> 3.5 audio adapter. It costs $9.
You will have to use the USB-C -> USB-A adapter to work in GarageBand and other sequencers. It will give you an opportunity to connect MIDI-keyboard and USB-microphones.
The USB-C installed in the iPad Pro 2018 gives 7.5 W. This is enough for most audio accessories.
USB hubs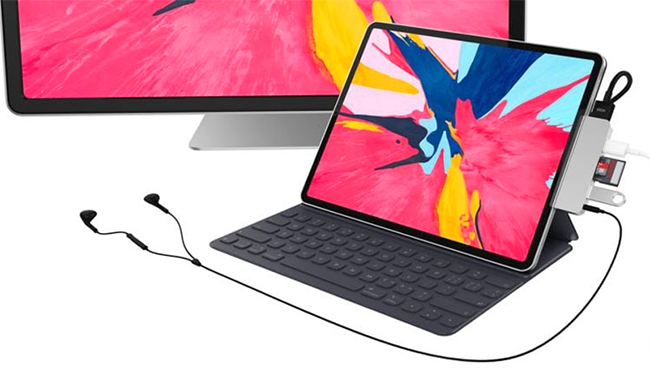 With a good power output margin of new iPad's USB-C port, you can connect the entire USB hubs with different ports. Then you will be able to use the keyboard, MIDI gear, projector, memory card reader and many other useful devices.
It may be a variant in which the USB-C port, HDMI or USB-A is duplicated, or a card reader, or something like Hyper accessory (it was the first USB hub for new iPad) with four different ports at once: USB Type-C, SDXC, micro SDXC, 2 x USB 3.0.
As you can see, it's complicated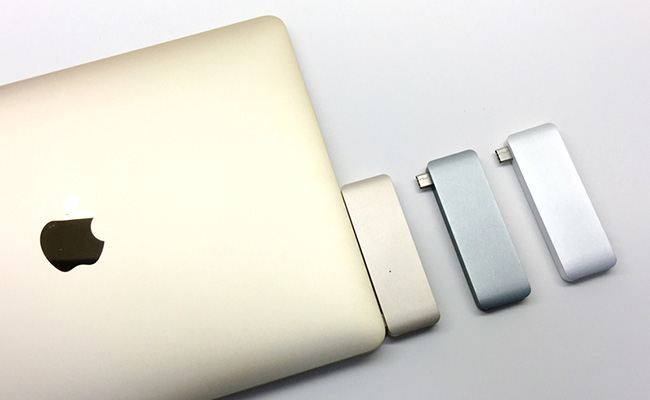 You must clearly understand for what purposes you buy a cable and what speeds you expect from it. If you are satisfied with the speed of 20 Gb/s, but the cable length must certainly be two meters, you do not need to throw two hundred bucks for an active Thunderbolt 3 cable.
Explained in simple terms:
If you are going to use the cable only for charging, buy the original cable on the Apple website.
If you are going to use the cable to connect an external drive, choose a high-quality USB 3.1.
If you are going to plug in a 5K display, or want to work with the professional Thunderbolt 3-hubs, choose short passive or long active cables.
Lastly, the main advice: discard USB-C cables and other accessories from little-known Chinese brands. Special attention to the country of origin should be paid by those who are going to use the cable as a MacBook charger. The risk that the device will break down due to the USB-C is very high.
Links
USB Type-C: Explained! [Video]
Video uploaded by Marques Brownlee on March 12, 2015

<!-comments-button-->