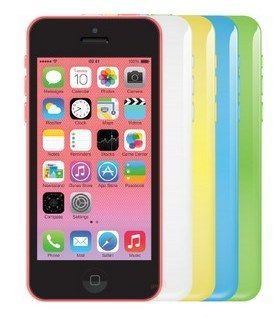 Before Selling Used iPhone: iPhone Data Removal
Whenever you sell any kind of computer or mobile device, namely, when you sell used iPhone, you will want to do your best to remove all your personal data. The iPhone is no exception. Although iGotOffer does offer free data removal if your iPhone can be turned on, that is not guaranteed if your iPhone is broken.
However, as long as we can turn your device on, we will remove all of your personal data and restore the device back to its factory settings. As we said before, this service is completely free and is part of our dedication to our customers' satisfaction.
Before You Sell iPhone: Clearing Data Before You Sell Used iPhone
As a rule, you should always clear your personal data from any computer or mobile device before you sell it to anybody. However, we at iGotOffer will always do our best to ensure that your iPhone is restored to its factory settings if you sell it to us. This service is provided for free. Please note that there may be times when clearing all private data may not be possible. F.i., when you sell iPhone which is broken and cannot be turned on. In any case, you can always rest assured that iGotOffer respects the privacy of all of its customers. We will never share or sell your personal information.
How to Erase Your Data Before You Sell Used iPhone
You can remove all settings from your iPhone tapping Erase All Content and Settings. Thus use Settings – General – Reset – Erase all Content and Settings. This procedure will erase your old iPhone.
Before removing all settings and information ensure that you have an iCloud or iTunes backup and that it is up to date. (Just in case you wish to recover the data again).
Remember that when you select to Erase All Content and Settings the process can take from a few minutes to several hours. This time depends on the storage capacity of your iPhone. (Don't forget to connect your device to a charger. Leave it connected until the process is complete!).
Your iPhone wasn't able to remove all the settings and data due to some technical issues? In this case select Erase All Content and Settings option again.
Before you sell iPhone online get it to its factory default state for the new owner. Remove all your personal data and any valuable information in order to protect your privacy. Here is how you should proceed: Back up your device. Sign out of iCloud. Erase all content and settings. Thus, the next owner will be able to activate the device without any problem.
­See also:
Apple Encyclopedia: all information about Apple products, electronic devices, operating systems and apps from iGotOffer experts.
iGotOffer.com: the best place to trade in or sell used iPhone online. Top cash guaranteed. Free quote and free shipping. BBB A+ rated business.
Source of the photo: Apple.com

<!-comments-button-->