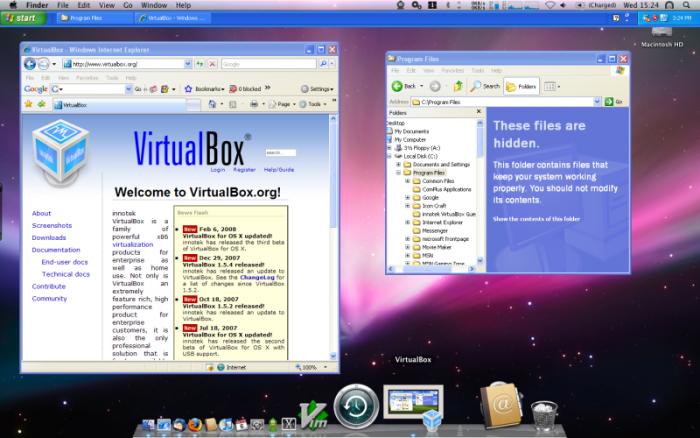 Virtual Box: Run Windows and OS X at the Same Time
Do you know that you can run almost any other OS on your Mac? What if your colleague works with an application that does not exist for OS X, what if you want to practice scripting on Linux or if you only need to prepare for your IT exam and get comfortable with Windows servers? In these cases you need to install a virtual machine on your computer. There is an application VirtualBox that is absolutely free, you can get it from here.
VirtualBox is a free alternative to visualization software such as Parallels and VMWare. Although it may not be as polished, its generally an excellent free solution to what can be an expensive problem.
VirtualBox allows you to install an alternative operating system on your Mac such as Windows, Linux, Solaris and just about any other OS you can think of. VirtualBox is considerably lighter than more well known packages such as Parallels and setting up a new OS is very simple and straightforward. VirtualBox guides you through the whole process step-by-step.
Integration with your native environment is straightforward although not as slick as Parallels. VirtualBox allows you to define 'shared folders', which can then be accessed from within the operating system you're running.
If you don't want to pay for Parallels or VMWare, and only need a virtual environment for occasional use, VirtualBox is an excellent solution.
See also:
Apple Encyclopedia: all information about products, electronic devices, operating systems and apps.
Copyright © 2016 iGotOffer.com. All rights reserved.

<!-comments-button-->