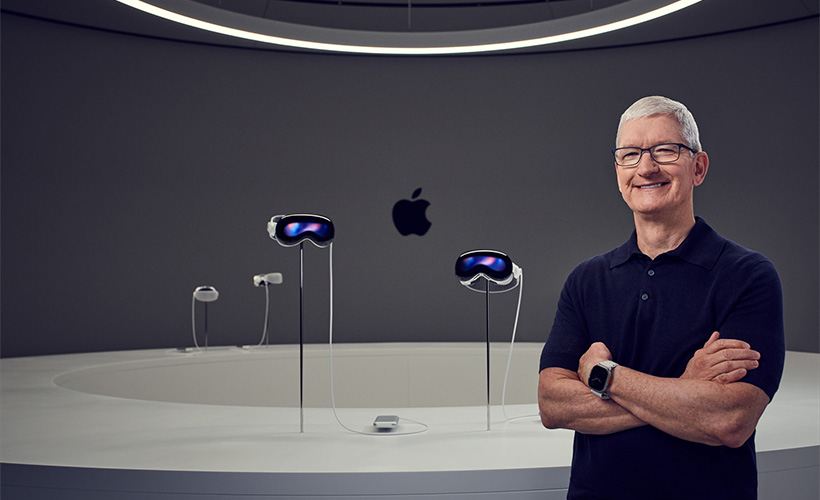 The Latest News About Apple: What Did the Company Present At WWDC 2023?
Apple presented a lot of exciting updates and innovations at its latest WWDC, which took place from June 5 to June 9, 2023. Some of the highlights include:
MacBook Air with a spacious 15-inch Liquid Retina. Supercharged by the M2 chip, with up to 18 hours of battery life.
Mac Studio – next-generation power with M2 Max and M2 Ultra. Outrageous performance and extensive connectivity in a compact form, transforming any space into a creative studio.
Mac Pro game-changing combination of Apple silicon performance and PCIe expansion for specialized workflows. Every configuration comes with the new M2 Ultra that's Apple's most powerful and capable chip ever. Note also that the new Mac Pro is surprisingly inexpensive.
iOS 17, which introduces a new home screen layout, improved widgets, enhanced privacy features, and more.
iPadOS 15, which brings multitasking improvements, a redesigned Safari browser, and support for external monitors.
macOS Monterey, which adds Universal Control, Shortcuts, AirPlay to Mac, and FaceTime enhancements.
watchOS 8, which offers new health and fitness features, a redesigned Photos app, and more customization options.
tvOS 15, which enables spatial audio, SharePlay, and HomeKit integration.
A new AR/VR headset called Reality Pro, which is Apple's first foray into the immersive technology market. The headset features a sleek design, high-resolution displays, advanced sensors, and a powerful processor.
Apple also announced a special experience for developers and students in person at Apple Park on opening day for the conference, where they could get hands-on with the latest technologies and tools. The conference also featured online sessions, labs, activities, and awards for the developer community.
The reviews about WWDC 2023 are mostly positive and impressed by Apple's new products and software updates. According to the web results, some of the main takeaways from Apple's big event are:
Apple's Vision Pro is a VR headset, but it'll never admit that. The device is a premium mixed reality headset that offers a seamless transition between augmented reality and virtual reality, with impressive displays, eye tracking, and video passthrough. It also aims to be less isolating than other VR headsets by showing your eyes to others and allowing you to see and interact with the people around you.
Apple's iOS 17, iPadOS 15, macOS Monterey, watchOS 8, and tvOS 15 bring a lot of new features and improvements across Apple's platforms. Some of the highlights include a new home screen layout for iOS 17, multitasking enhancements for iPadOS 15, Universal Control and Shortcuts for macOS Monterey, new health and fitness features for watchOS 8, and spatial audio and SharePlay for tvOS 15.
Apple's new Mac Pro and 15-inch MacBook Air are powerful and sleek machines that run on Apple's own silicon. The new Mac Pro is a modular desktop computer that offers up to 64 cores of performance and up to 256GB of memory. The new MacBook Air is a thin and light laptop that features a mini-LED display, a redesigned keyboard, and up to 20 hours of battery life.
Apple's visionOS is a new platform for mixed reality apps and experiences that runs on the Vision Pro headset. It allows developers to create immersive and interactive content using familiar tools like Swift, RealityKit, ARKit, and Metal. It also supports hand gestures, voice commands, eye control, and spatial audio as input methods.
Apple's WWDC 2023 was one of the most significant and maybe longest ones we've seen for years. The event lasted for about three hours and showcased a lot of exciting updates and innovations for Apple fans. It also featured a special experience for developers and students in person at Apple Park on opening day for the conference.
Generally, Apple is going well with its WWDC 2023 event, as it demonstrated its leadership and innovation in the consumer electronics industry. It also showed its commitment to providing the best products and services for its customers and developers.
Links
Apple WWDC 2023: Everything Revealed in 12 Minutes [Video]
Video uploaded by CNET on Jun 5, 2023

<!-comments-button-->