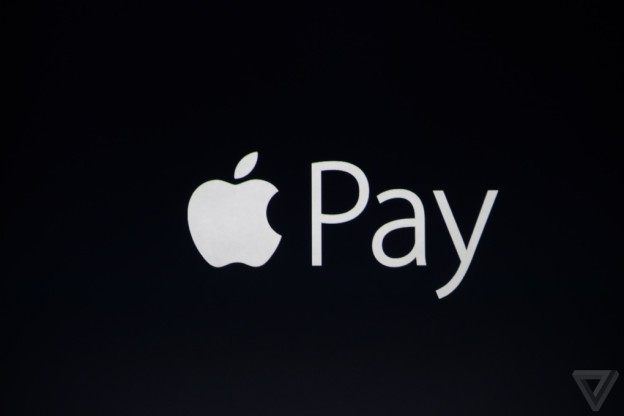 Apple Pay: Your Wallet Without The Wallet
According to Apple CEO Tim Cook, Apple Pay will "forever change the way all of us buy things." Apple Pay is a new mobile payment service now available through iOS 8.1.
Apple Pay is designed to allow iPhone 6 and 6 Plus users in the United States to make payments for goods and services with their iPhones.
It can be used both in stores and within participating apps, using an NFC chip built into the iPhone 6, the iPhone 6 Plus, and the Apple Watch.
To keep transactions secure, Apple uses a method known as "tokenization," which prevents actual credit card numbers from being sent over the air. Apple also secures payments using Touch ID in the iPhone 6 and skin contact with the Apple Watch.
Apple Pay makes a purchase using only a single step: holding the iPhone near the payment terminal of a participating merchant, while a finger is on Touch ID. Online payments in apps are also reduced to a single tap with Apple Pay, also verified via Touch ID. This one-step process prevents people from needing to dig through a purse or wallet to find credit cards, and it works anywhere NFC-based contactless payments are accepted.
With Apple Pay, there is no need to take out a credit card or confirm the authenticity of a credit card with a driver's license or ID card. All data is stored on the iPhone and protected by several built-in security systems, including Touch ID.
Apple Pay works remarkably well and has been described as the smoothest payment system on the market. Who wouldn't want to skip having to pull out a credit card, swipe it, and type a pin or have to sign a receipt. As an added bonus, Touch ID adds an even better sense of security.
Once the service is enabled through an update to iOS 8, the credit card that is attached to a user's iTunes account will be transferred automatically to Passbook, which is a key element of Apple Pay. Additional credit and debit cards can also be easily uploaded to Passbook using the phone's camera.
The cards stored within Passbook can then be used to make payments both in retail stores and online.
When a purchase is made with Apple Pay, users will feel a subtle vibration and hear a beep to confirm the purchase is complete. Making a payment online is just as simplistic, since all the participating apps that have adopted the Apple Pay API require the same easy steps!
­See also:
iGotOffer.com: the best place to sell iPhone online. Top cash guaranteed. Free quote and free shipping. BBB A+ rated business.
<!-comments-button-->