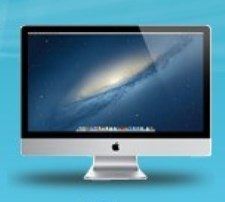 Good News for Mac Lovers… Apple's Boot Camp Now Supports Windows 10 on Macs
Good news for Mac lovers… With an update to its Boot Camp 6 app, Apple's OS X Yosemite (or higher) officially supports the 64-bit version of Windows 10! The electronic giant has also published instructions on how to install or upgrade to Windows 10. Thus, Boot Camp 6 brings Windows 10 support to a whole range of Macs running OS X going all the way back to 2012. However, Mac users running 32-bit versions of Windows within Boot Camp will need to back up their data and then they will have to wipe the operating system before being able to install the 64-bit version of Windows 10.
In fact, Boot Camp 6 includes support for the following Mac features: USB 3; USB-C on the MacBook (Retina, 12-inch, Early 2015); Apple keyboard, mouse or trackpad; Thunderbolt; built-in SD or SDXC card slot, built-in or USB Apple SuperDrive.
The owners of Apple Macs that are unable to run Yosemite or Boot Camp 6, can run virtualization software such as VirtualBox or Parallels Desktop 10. Many iMac owners are very glad that Apple has introduced this new feature, even if many Macs spend most of their time being just Macs. A very significant number of businesses and users like Apple's hardware, but prefer to run Windows as the operating system so, this update makes sense for Apple in order to keep these specific users as customers.
A FEW WORDS ABOUT WINDOWS 10
Windows 10 is a personal computer operating system, which was introduced in September 2014 following a demo at Build 2014. The system was released to the public on July 29, 2015.

Windows 10 expands Metro-style apps, which have been designed to run across multiple Microsoft product families with nearly identical code such as PCs, tablets, smartphones, embedded systems, Xbox One, Surface Hub, Mixed Reality and so on. Microsoft revised the user interface in order to handle transitions between a mouse-oriented interface and a touchscreen-optimized interface – both interfaces include an updated Start menu which incorporates elements of the traditional Start menu with the tiles of Windows 8 OS.

Windows 10 also introduces a virtual desktop system, a window and desktop management feature called Task View, the Microsoft Edge web browser, support for fingerprint and face recognition, security features for enterprise environments, as well as DirectX 12 and WDDM 2.0.

Microsoft described Windows 10 as an "operating system as a service" that would receive ongoing updates to its features and functionality, augmented with the ability for enterprise environments to receive updates. Terry Myerson, executive vice president of Microsoft's Windows and Devices Group, argued that the goal of this model was to reduce fragmentation across the Windows platform, as Microsoft aimed to have Windows 10 installed on one billion devices in the two to three years following its release.

Windows 10 received mostly positive reviews upon its original release in July 2015; critics praised Microsoft's decision to downplay user-interface mechanics introduced by Windows 8 in non-touch environments to provide a desktop-oriented interface in line with previous versions of Windows, although Windows 10's touch-oriented user interface mode was panned for containing regressions upon the touch-oriented interface of Windows 8. Critics also praised the improvements to Windows 10's bundled software over Windows 8.1, Xbox Live integration, as well as the functionality and capabilities of Cortana personal assistant and the replacement of Internet Explorer with Microsoft Edge.

However, some privacy concerns were voiced by critics and advocates, as the operating system's default settings and certain features require the transmission of user data to Microsoft or its partners. By the end of 2016, the Windows 10 operating system was running on more than 400 million active devices and has an estimated usage share of 27.72% on traditional PCs and 12.53% across all platforms (PC, mobile, tablet, and console).

See also:

<!-comments-button-->