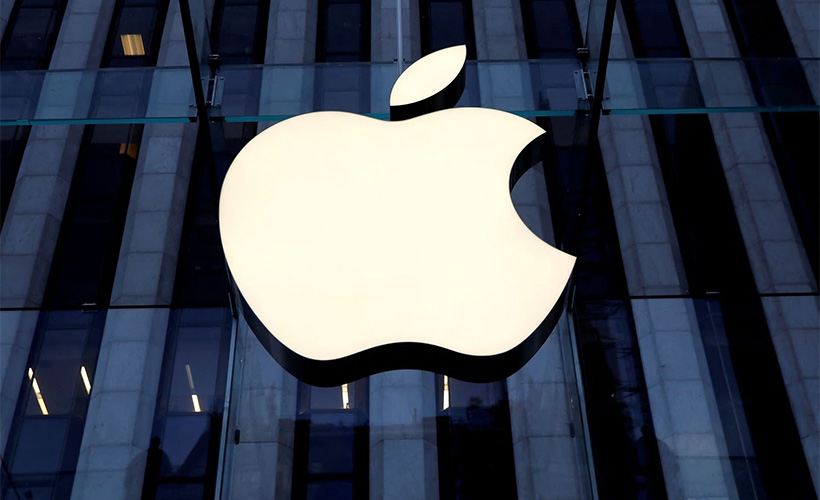 Apple Is Preparing a Significant AI-Related Announcment (for Next Year)
Apple is secretly working on its generative AI and chatbot game, according to a new Bloomberg report – with the tech giant apparently preparing to make a "significant AI-related announcement" next year. But what exactly does that mean for your Apple tech, most notably your iPhone?
Right now, not a lot. As we've explained elsewhere, these rumors are really just confirmation that Apple is staying competitive and up-to-speed with this year's biggest tech hype story. But the rumors of a planned AI announcement also raise the exciting possibility of Apple embracing generative AI and chatbots in a bigger way than its tentative dabblings so far.
Don't expect to see an Apple-made version of ChatGPT pop up in your iPhone firmware updates anytime soon. The obstacles to achieving that are sizable, including the fact that large language models that such chatbots use are too big to run locally on devices, which doesn't tally with Apple's strong focus on privacy.
This means Apple's internal chatbot, dubbed Apple GPT, is strictly for Apple employees to play around with, and according to Bloomberg the tech giant "has no current plans to release it to consumers". But the new framework Apple is building to create large language models, apparently called Ajax, is a different matter.
This big AI push has apparently become "a major effort for Apple", and has apparently already borne machine-learning fruits like the ones we heard about at WWDC 2023, including a much-improved version of auto-correct.
So how else could Apple's rumored generative AI tech improve our lives in the near future, particularly if it's combined with the increasingly powerful Neural Engine that's appeared in successive generations of Apple's silicon? Here's our wishlist of AI-powered improvements for future iPhones, based on Apple's recent announcements and rumors about planned features.
A genuinely useful Siri: It's fair to say that Apple's Siri voice assistant is a bit, well, rubbish. Despite launching way back in 2011, it seems to have barely progressed since then – although to be fair, neither Alexa nor Google Assistant are much better. Given that large language models are a dab hand at conversational interaction, a next-gen Siri seems like the most likely candidate for Apple's rumored AI announcement in 2024. The potential hindrance for Apple is that today's Siri is, as the tech giant says itself, "designed to do as much learning as possible offline, right on your device". And that's a potential bottleneck for sizable AI-powered improvements, even with big improvements to Apple's Neural Engine. Still, some lightweight AI chatbots can already run locally on your iPhone or old PC, so it's possible that a more conversational Siri – rather than the slightly dumb, staccato experience we have today – could be the star of Apple's AI push, without compromising its privacy policy. After all, Apple did hire John Giannandrea, Google's former head of Search and artificial intelligence, in 2018 to help it do just that, and recent job listings have had a strong focus on 'conversational and generative AI'.
An intelligent Health app: Alongside a next-gen Siri, Apple is apparently working on a next-gen version of its iOS Health app that'll be powered by machine learning – with recent rumors suggesting it could arrive as soon as this September. That's too soon for Apple to be integrating the kind of generative AI and chatbot tech mentioned in Bloomberg's report. And the new Health app rumors do suggest its 'intelligence' will be relatively basic, offering tailored lifestyle recommendations based on your heart rate, sleep, diet, and breathing data. So how could Ajax, which is apparently now unifying and fast-tracking Apple's machine learning development, further boost Apple's Health offerings? If Apple does further develop conversational chatbots alongside Siri, this could let you interrogate your health data with questions, rather than simply relying on impersonal summaries. Given the Health app's increased focus on mental health on iOS 17, new AI-powered features appear likely here, too – with recent rumors suggesting the app could even track your moods by capturing speech and analyzing text messages. Still, whatever happens, Apple will almost certainly make sure your health data continues to be fully encrypted on-device and in iCloud.
A new fitness coaching service: Alongside AI-powered improvements to its Health app, Apple is also rumored to be working on a new coaching service, which is apparently codenamed Quartz. And given this is roughly scheduled to be announced next year, it's another potential candidate for that rumored big AI announcement in 2024. So far, little is known about Quartz, other than the fact that it'll be designed to improve your exercise motivation, eating habits and sleep. According to Bloomberg, the main aim is "use AI and data from an Apple Watch to make suggestions and create coaching programs tailored to specific users". This means it could be a big focus for Apple's new Ajax framework for creating large language models, which are particularly adept at both conversation and summarizing large amounts of data. But, unlike Apple's Health app, it sounds like you might have to pay for the privilege of using Quartz's AI skills, in a similar vein to Apple Fitness Plus, if and when it launches next year.
An even smarter camera: Apple already uses AI (which it prefers to call machine learning) in its iPhone photo processing. One of the most prominent examples was the arrival of 'Deep Fusion' in the iPhone 11 Pro, which merges all of the best bits from a burst of photos taken before you even press the shutter. So how might Apple's new push into generative AI improve your snaps or videos further? The improvements are likely to focus on automated photo editing, an area Apple has quietly moved into in recent years. For example, in iOS 16 Apple added the ability to let you cut out a subject like a person or pet by just tapping and holding the photo.
While Apple has traditionally left powerful editing tools to third-party apps, Ajax-powered developments in generative AI could see it take these ideas further in the Camera app. Apple could drastically improve the 'magic wand' auto edit tool to remove distracting objects from photos, or fine-tune the edit based on your favorite photographers. A local chatbot-like interface could also make it much easier to find your photos in the Camera Roll, with Google Bard's new image recognition powers a good example of how powerful AI can be when analyzing photos.
More powerful Search: One of the strengths of large language models is quickly summarizing massive amounts of information and data – and that could help give your iPhone's Search function a big upgrade. Currently, swiping down on the home screen and typing into an iPhone's Search field is a pretty hit-and-miss affair – and it certainly can't handle very specific, conversational queries that drill down into the little details inside Apple's many stock apps, like Mail, Photos and Reminders.
It might not sound as attention-grabbing as a big AI update to Apple Maps or mobile Safari, but the ability to quickly find anything on your iPhone would be a big quality-of-life upgrade – and that's something that offshoots of Apple's rumored Ajax framework could help deliver.
Links
Apple Races to Build Own Generative AI Framework [Video]
Video uploaded by Bloomberg Television on July 19, 2023

<!-comments-button-->