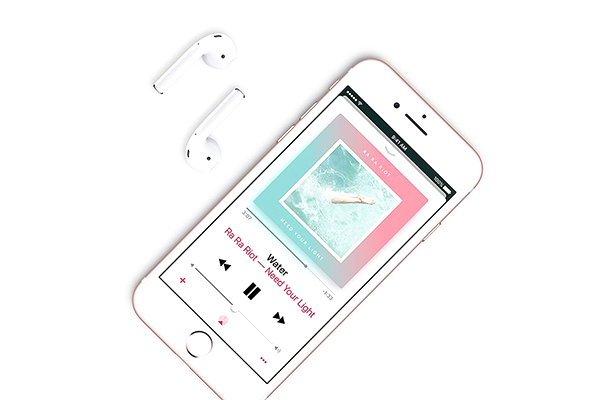 $8 Headphones Vs. $80 Beats Headphones [Video]
Video uploaded by Unbox Therapy on March 20, 2017
How to Choose Good Headphones
"People aren't hearing all the music" – Said Dr. Dre
Artists and sound directors work hard in their studios to perfect the sound and music they are creating. Question is… are you hearing it in your headphones?
Ten dollar headphones are good as far as cheap headphones go. You can always grab a couple of them in the nearest consumer electronics store or add them to your cart to get free shipping if you are shopping online. On the other hand, if you are looking for better sound quality and ready to spend a bit more on headphones, here are some tips how to find the best headphones for you. We are going to skip form factors, acoustic environments, and other techie things in this article and go straight to the point.
Set Your Priorities Right
This is what my list of priorities looks like:
Sound quality
Usage scenarios
Comfort
Connection
Sound quality is important but not critical. I prefer the natural sound, other people like basses more, after all it all comes down to your ear and taste. When choosing your new headphones you should already have an idea about how and when you're going to use them. Would they go with your portable player or smartphone or hi-res music system? Will they be used outdoors or during workouts? Will your favorite music sound good while using them?
Wires can get in your way but wireless models of the same level are costly and sound worse. Monitor headphones are OK for Skyping and gaming but are awful when it comes to music. So, you should take all of this into consideration when deciding what headphones to purchase.
Your own comfort also is important. Some people can't use earbuds at all because they tend to fall out easily or might even be too tight of a fit when inserting them into your ears.
With the over-the-ear headphones, the critical feature is if they are open-backed or closed-backed. Open headphones let other people hear your music and you can hear the environment noise. With closed headphones, they give off a noise cancelling effect and music can be heard better under the illusion of it being the only sound you are surrounded by. It can also sometimes give people a headache, so once again… your own personal comfort preference is important.
Two Pairs of Headphones are Better than One
Considering all of these things, one pair of headphones is not enough. All-in-one models are always a compromise. Earbuds can be a great choice if you need to kill some time on your way to work but don't necessarily need to hear the music at a higher quality. To tell you the truth, when at home I prefer comfort and I feel extremely uncomfortable with earbuds in my ears. I can endure them as long as it takes to get to my office and that's about it. I've switched to wired earplugs recently, because I don't have to worry about their charge level this way. So, I have earbuds, wired earplugs for outdoors and over-ear headphones for home use.
Brands do not define headphones.
If you have read more than one guide about how to choose the right headphones, you probably will find the following statement familiar. "Go for the well-known and well-recommended brands like Sennheiser, Beats, JBL, Sony". In all honesty, brands do not always mean a better product. If you go for the high end headphones with any of the popular brands, then yes it is a good quality headphone. If you choose a cheaper end headphone from Sony for example, it won't be much different than a Chinese cheap brand of headphones. So it all depends how much you are willing to spend. With any lower end headphone, with any brand, you will have to test your own luck to see how long they last for and how well they work, but they are on the budget at least!
Some Technical Details are Useless
If you ask in any electronic store what the best headphones are, you'll probably be recommended to buy the ones with the largest frequency range. It's a common misconception that the larger the range, the louder is the sound. You know, the sound we can hear fits a relatively narrow margin from 20 through 20 000 Hz. From a practical point of view, headphones with greater range are meaningless. What really matters is the volume of the sound within the human hearing range.
Volume depends on the headphones impedance, and volume can't always increase smoothly. For example, premium Beyerdynamic T1 Tesla shows a considerable volume drop at frequency higher than 10 000 Hz – lower than -20 dB !
But Other Details are Critical
Speaking of impedance, it is measured in ohms and every music player and system has its maximum impedance support. Before choosing any headphones, look up what the maximum impedance is in your player. Buying headphones with higher impedance is meaningless as well.
Don't stick to the bottom line either. Yes, the lower the impedance is, the better your player can pimp the headphones distorting the sound at the same time. So, if your player has to work really hard with low impedance headphones, your music can start sound like a scream or screech.
If you are going to use the headphones with a smartphone or a mid-class portable player, we advise you to stay within 32 – 64 ohms of impedance. For Bluetooth wireless headphones the aptX technology is critical. It provides better sound transmission without distortion.
Do not trust stereotypes
One curious stereotype can be observed in the headphone industry. It's so deep-rooted that many, including experienced sound-adepts, accept it an axiom. It sounds like this: "Plug-in headphones always sound worse at equal price than the full-size headphones. The plug-in headphone simply can't equal the level of the top-end full-size headphones "
The origins of this stereotype (which is far from the reality) are unkonwn. In fact the sound quality is made up of two main characteristics, that's is the linearity of the frequency response and the resolution. Let's ignore the first one (nobody can argue that user can enjoy fairly smooth sound using the plug-in headphones), so let's talk about the second one.
Talking about resolution we actually talk about the level of informativeness that headphones provide when playing audio recordings. This quality of the headphones is determined by the inertia of their radiators, – indeed, smaller the inertia is, the higher is the resolution. Now, will the inertia of the large emitter be lower than that of the small one? It is by no means a fact, and, quite the contrary, the more radiator is larger and heavier, the more difficult it is to make its oscillations disappear. Reinforcing radiators have the very low inertia – being the smallest of all, they are part of the high-quality plug-in headphones. Large emitters of top-end full-size models, however, also have a low inertia.
Let's take a look at the inertia of the full-sized Sennheiser HD800 and plug-in Etymotic ER-4SR. (info by innerfidelity.com):
Both of them and other headphones show a very good result, but the Etymotic is still quicker. On the other hand the price of Sennheiser is several times higher, and they can claim the status of "top" full-size headphones.
When Technology Matters
The core element of any headphone is the transducer that converts electrical signals to sound. The simplest are moving coil transducers, while the electrostatic are the most expensive ones used for hi-res audio. I won't go into technical details here. Trust your ear. When you come to the shop, try headphones with as many transducers as you can and find the ones to your liking.
If you'd like to purchase a high quality sound for relatively little money, here comes a hint: Just go to the B brands looking for the solution. Such companies as Dunu, Gal, TFZ, Harper, MyST, the good old Hifiman and a few others offer models with very attractive ratio price/quality.
No, you can't really rely rely upon all the product lines offered by each of these brands, however, if you scrupulously dig through dedicated discussion forums, you will easily find models that have earned respect with the users. We also would recommend Hifiman RE-400, Kitsound Mini Black, Dunu DN-12, Gal Solo SEM-8105, MyST IsoPhones, Harper HB-212 and HB-203, Astrotek Ax-35 and Ax-30. But! (and we will repeate once again) – You should try and listen for yourself every gadget before you choose that best suits your needs and preferences.
Trust yourself
You can visit dozens of forums and ask audiophiles dozens of questions. They can answer that this model sounds mild and soft, or "these headphones have such a smooth sound", or "don't waste your money on those, you can only hear half of the sound" but what will it tell you? Nothing! You have to go listen and make your own opinion about what you like. Don't be afraid to try the headphones on. Ask a consultant if you can test it with various music. Some headphones are meant for hip-hop or club music and others for jazz and Chopin. Try a few, and go off of your own personal preference. Good luck!
Links
<!-comments-button-->